Apple eyes move into original video programming, report says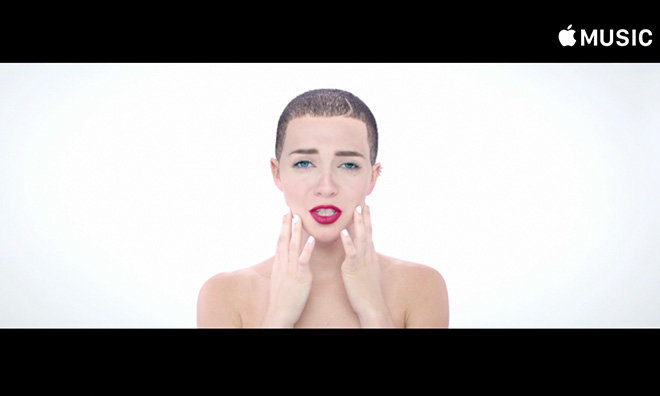 A report citing high-ranking executives within the entertainment industry claims Apple is looking to create in-house movie or TV programming, suggesting the company is headed down a path forged by the likes of Netflix and Hulu.
According to Variety, Apple has been in talks with Hollywood executives over the past few weeks to gauge interest in potential partnerships over "entertainment content," though it is unclear if the company's ambitions lie in television or long-form programming. The overtures come directly from a group tasked by SVP of Internet Software and Services Eddy Cue, who also runs point on other important content-related revenue makers like iTunes.
If the report is accurate, Apple is apparently looking to make a splash if and when a program is announced, as sources claim the company tried to nab Jeremy Clarkson, Richard Hammond and James May after they left hit BBC show "Top Gear" earlier this year. That cast ultimately signed on with Amazon in a multi-million dollar deal.
One source claims Cupertino is planning to engage in headhunting operations to glean talent from top content providers including Netflix, a leader in the market that has enjoyed wide praise with its expanding original programming lineup. The process is rumored to go into action over the coming months and, if successful, could lead to a service debut sometime next year.
The rest of the report reads as speculation as to the potential of Apple's plans, with guesses as to content format, distribution models and likely tie-ins with an expected, but long overdue, Apple TV over-the-top streaming offering. If Apple does create or co-produce content, whether it be movies or episodic shows, Apple TV exclusivity would be a boon for the hardware platform.
Long a middleman serving a world of consumers thirsty for fresh music, movies and television shows, Apple has more recently turned its attention to content creation with Apple Music. For example, the company set up its own Internet radio infrastructure with Beats 1 and reportedly lent a hand in creating music videos for high-profile artists like Eminem, Pharrell and Drake.