Apple's Tim Cook, Jony Ive slip to fourth on Vanity Fair 'New Establishment' list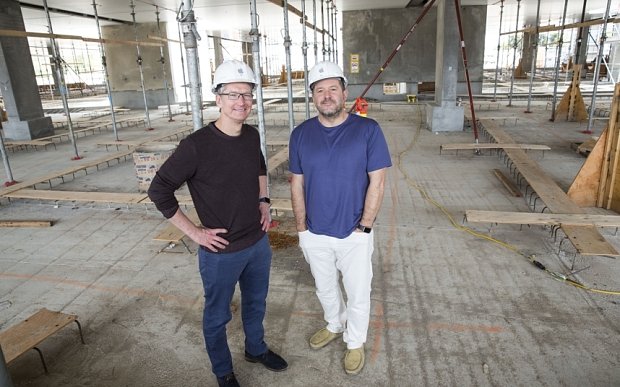 AppleInsider is supported by its audience and may earn commission as an Amazon Associate and affiliate partner on qualifying purchases. These affiliate partnerships do not influence our editorial content.
Apple CEO Tim Cook and newly-minted chief design officer Jonathan Ive on Tuesday made Vanity Fair's 2015 "New Establishment List," rounding up the celebrities reporters deemed the most important in business, culture, and investment.
Cook and Ive together placed fourth in the "Disrupters" category of the list, slipping one spot versus 2014. On Cook the magazine simply noted that his company is expected to sell at least 10 million Apple Watches in 2015, and that it has reportedly ordered production of 85 to 90 million next-generation iPhones.
Looking at Ive, Vanity Fair commented that he was promoted to chief design officer only weeks after the Apple Watch shipped, and that the move "struck some as surprising," since Ive previously had direct control over the design of many Apple products. The new role will allegedly allow him to become a "product visionary" in the style of Apple co-founder Steve Jobs.
The magazine didn't explain Cook and Ive's rankings slip. For this year's "magic number," though, it cited the 61 million iPhones Apple sold during the March quarter.
The top three people in the Disrupters section were Facebook CEO Mark Zuckerberg, Uber CEO Travis Kalanick, and Amazon CEO Jeff Bezos. Bezos, notably, is not only in Cook and Ive's previous spot but was fourth last year.