Apple CEO Tim Cook to appear at WSJ.D Live in October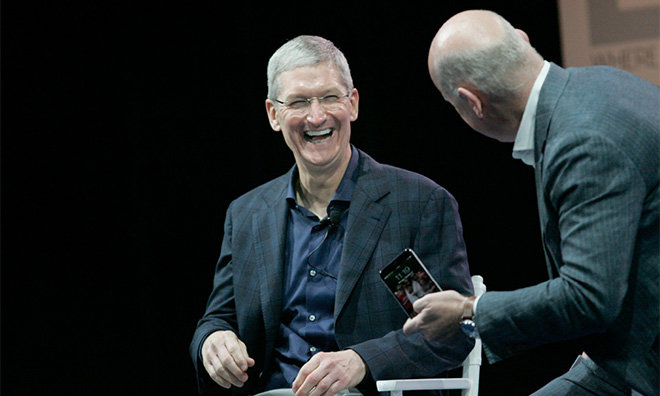 The Wall Street Journal on Thursday announced that Apple CEO Tim Cook will return as a guest speaker at the publication's WSJ.D Live conference in October, an event that promises engaging discussions from top tech luminaries.
According to the WSJ, the global technology conference brings together CEOs, founders, pioneers, investors and other industry leaders to talk emerging tech. Cook took part in the event last year as part of a Q&A session with managing editor Gerry Baker.
While Cook's commentary was light, he did cover a number of timely topics including the "skirmish" between Apple Pay and Merchant Customer Exchange retailers. Cook also touched on iPhone sales, Apple's growing digital services catalog and Apple Watch.
Apple's chief executive has been hitting the public circuit quite aggressively as of late, appearing on Good Morning America to discuss the ConnectED education program and making a cameo at Cisco's annual sales conference in August. He is scheduled to attend the annual Boxworks cloud storage conference later this month.
WSJ.D Live is slated to kick off on Oct. 19 at The Montage in Laguna Beach, Calif. and will run through Oct. 21. Cook's time slot has not yet been announced.