Apple says iPhone 6s launch on track to break record 10M sales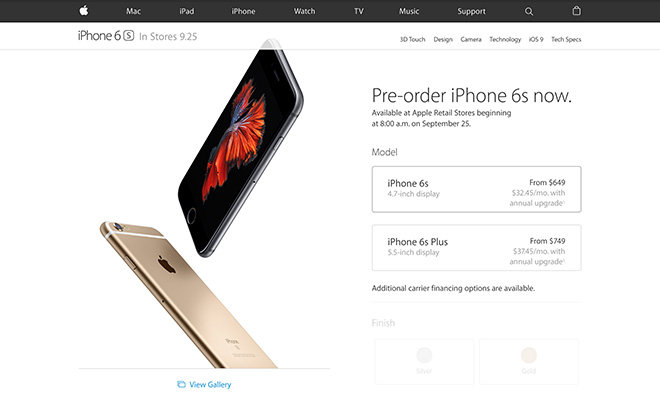 After just a few days of preorders, Apple already feels confident that its forthcoming iPhone 6s series will break records, with the company stating on Monday that initial sales are already topping last year's blockbuster iPhone 6 launch.
Last year, the iPhone 6 and iPhone 6 Plus sold a record 10 million units in their first three days of availability. That number is likely to be outdone by this year's iPhone 6s and iPhone 6s Plus, Apple revealed in a statement to CNBC.
"Customer response to iPhone 6s and iPhone 6s Plus has been extremely positive and preorders this weekend were very strong around the world," Apple's statement reads "We are on pace to beat last year's 10 million unit first-weekend record when the new iPhones go on sale September 25."
Preorders for the iPhone 6s and the iPhone 6s Plus began early Saturday morning direct through Apple, as well as via its carrier partners. The new devices will officially make their way into consumers' hands on their launch date of Sept. 25.
Apple is launching iPhone 6s and 6s Plus in 12 countries, including Australia, Canada, China, France, Germany, Hong Kong, Japan, New Zealand, Puerto Rico, Singapore, the U.K., and the U.S. That's larger than the iPhone 6 launch, which debuted in 9 countries and did not include China.
Monday's statement by Apple is likely meant to calm fears on Wall Street, where investors have expressed concerns that this year's "s" cycle upgrade may not excite consumers as much as last year's complete overhaul, which debuted larger 4.7- and 5.5-inch screens.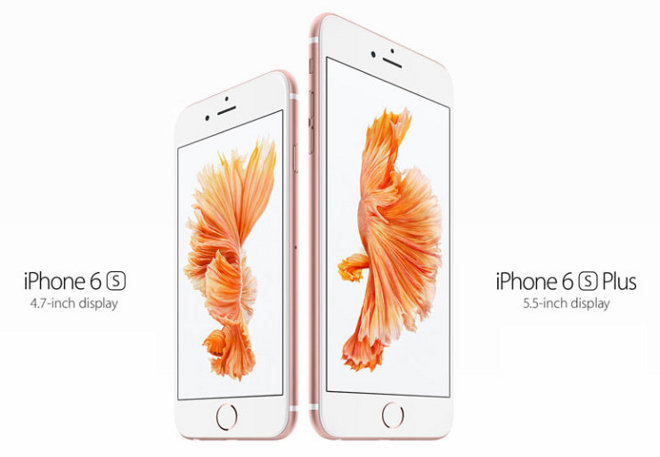 Apple, however, has countered by noting that most iPhone users have not yet upgraded to the larger displays of its latest models. The Cupertino company has said it sees the potential for future growth with this product cycle as consumers gravitate to the new design and form factor.
Though the iPhone 6s series looks largely identical to the iPhone 6 externally, the handset has a number of internal upgrades, most notably the addition of the new 3D Touch pressure sensing input. This is paired with the company's Taptic Engine, providing haptic feedback to give a feeling of depth when interacting with the device's display, akin to Force Touch on the Apple Watch and latest MacBook trackpads.
The iPhone 6s and 6s Plus also feature upgraded 12-megapixel cameras capable of capturing 4K video. And the devices feature an improved A9 processor sporting 2-gigabytes of RAM, faster performance, and the ability to respond to "Hey Siri" prompts without external power.
Saturday's start to iPhone 6s preorders appeared to go off largely without a hitch, aside from some minor delays once sales began. That's in contrast to long delays caused by server issues in years past.
For buyers interested in trading in old iPhones to put toward a new model, AppleInsider has put together a comprehensive guide detailing the best values from the industry's top companies.