Apple's new San Francisco, Union Square store tops out its steel skeleton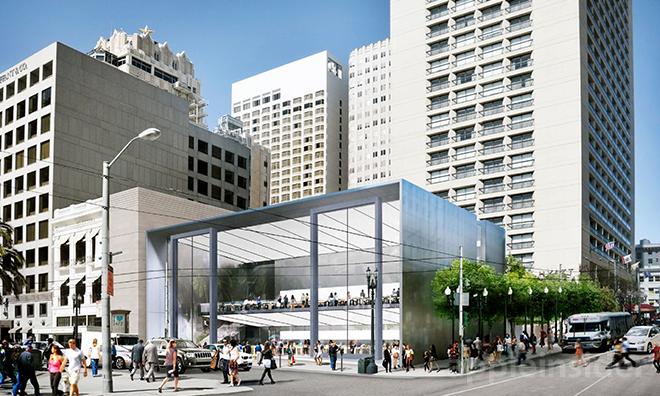 Apple's new flagship retail store in San Francisco's Union Square shopping district has now topped out its metal frame, providing this weekend's iPhone 6s shoppers with a glimpse of where they will soon line up for their next Apple product.
The new location (depicted in the rendering above) will feature a design similar to the company's new outlet that opened in January in Hangzhou, China (just south of Shanghai at West Lake). That store was subsequently featured at the company's Spring Forward event.
The new San Francisco location will be unique in that it will feature massive sliding doors that open up the interior space, taking advantage of the City's mild and pleasant weather.
While just beginning to rise from its foundations in late June, the building's framework is now mostly complete, as viewed from Union Square below, both in a standard shot and in a distorting panorama capture.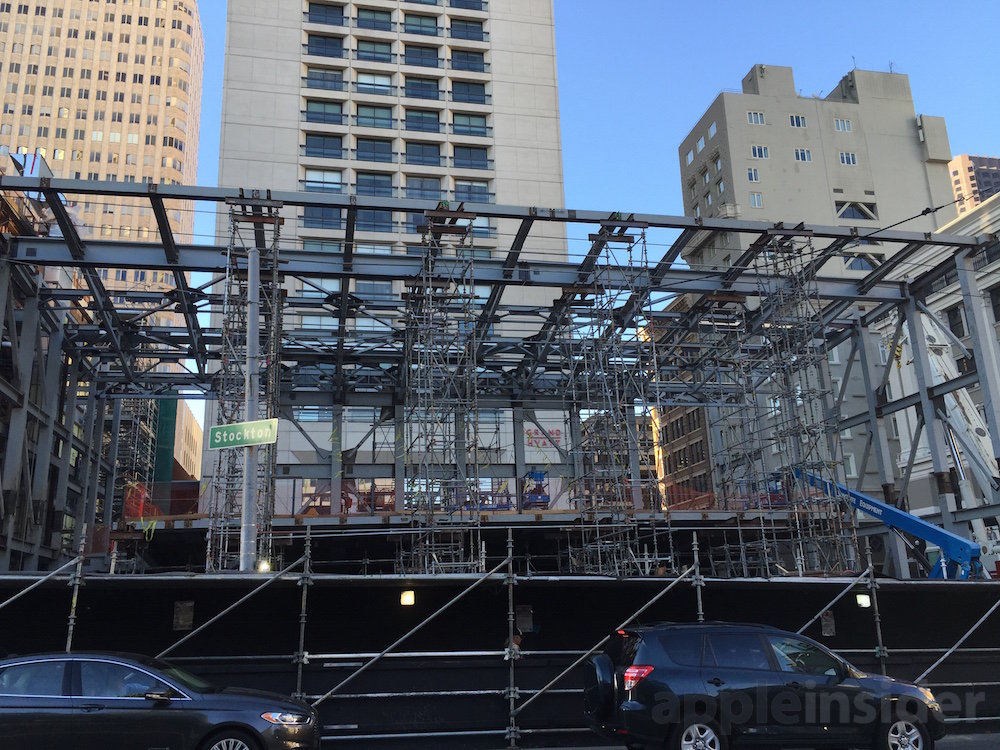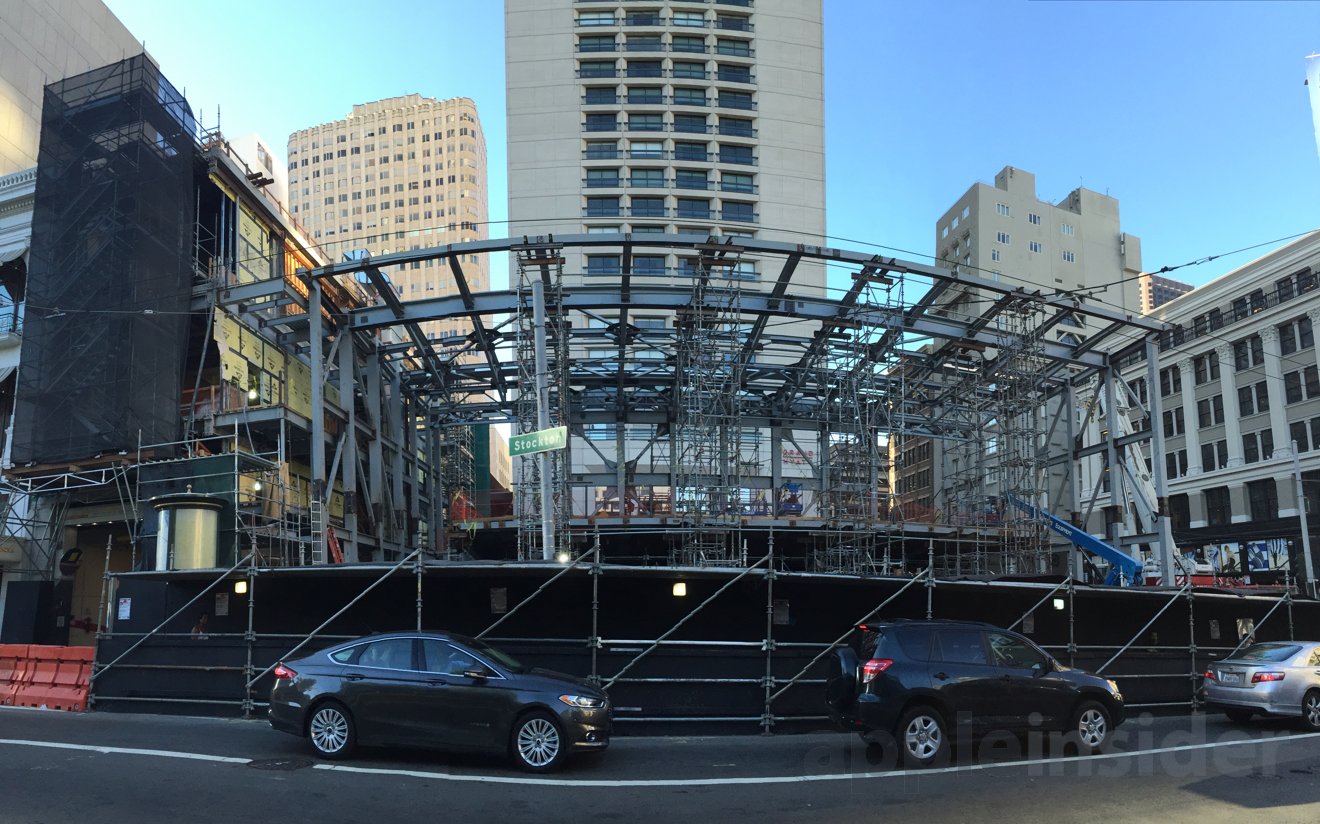 From the side, the structure's cantilevered, floating middle floor can be seen, as well as an open slit along the side that will feature glass windows. That detail was added after the City complained that the original design would leave Stockton Street with an oppressive blank wall.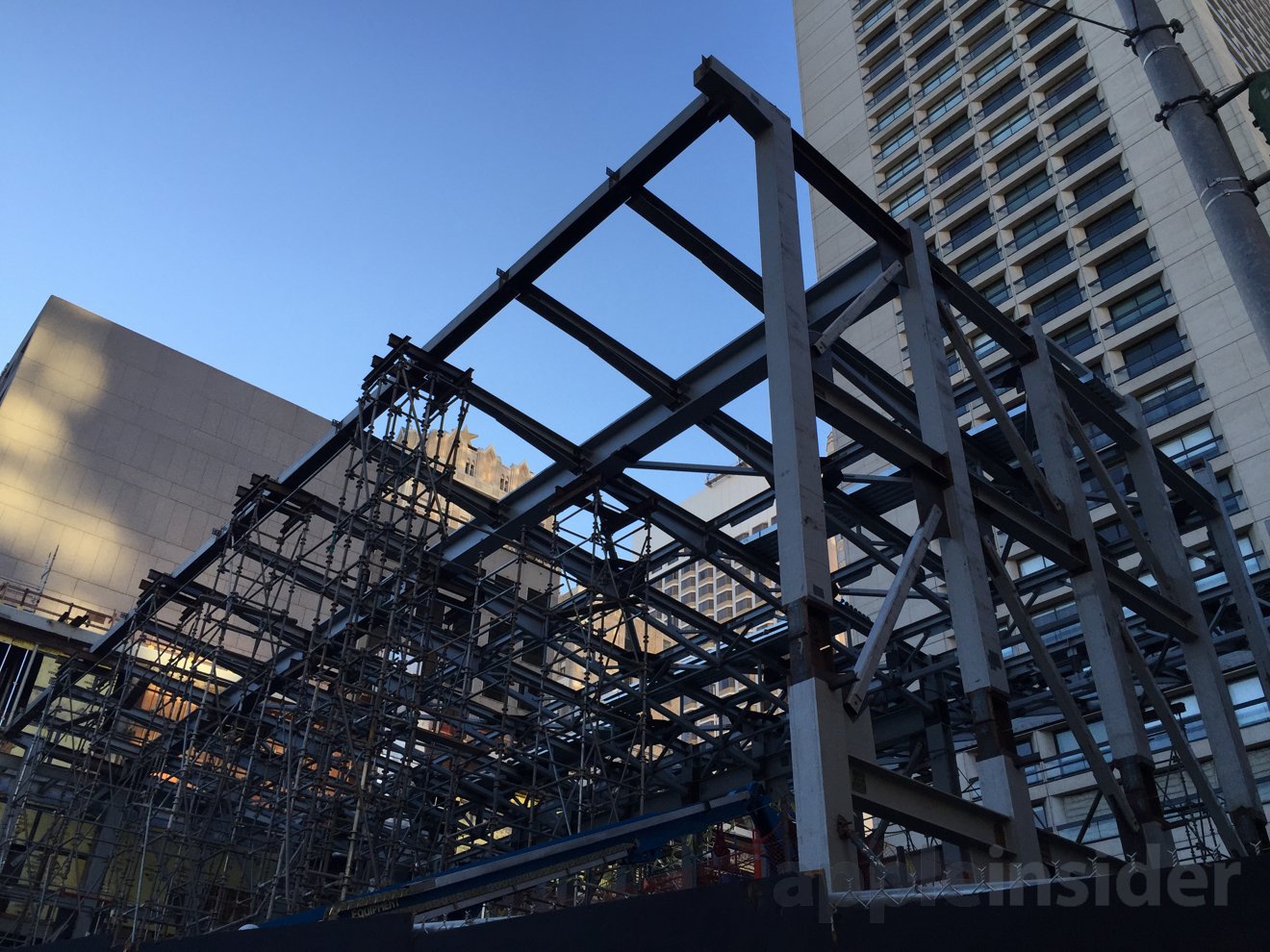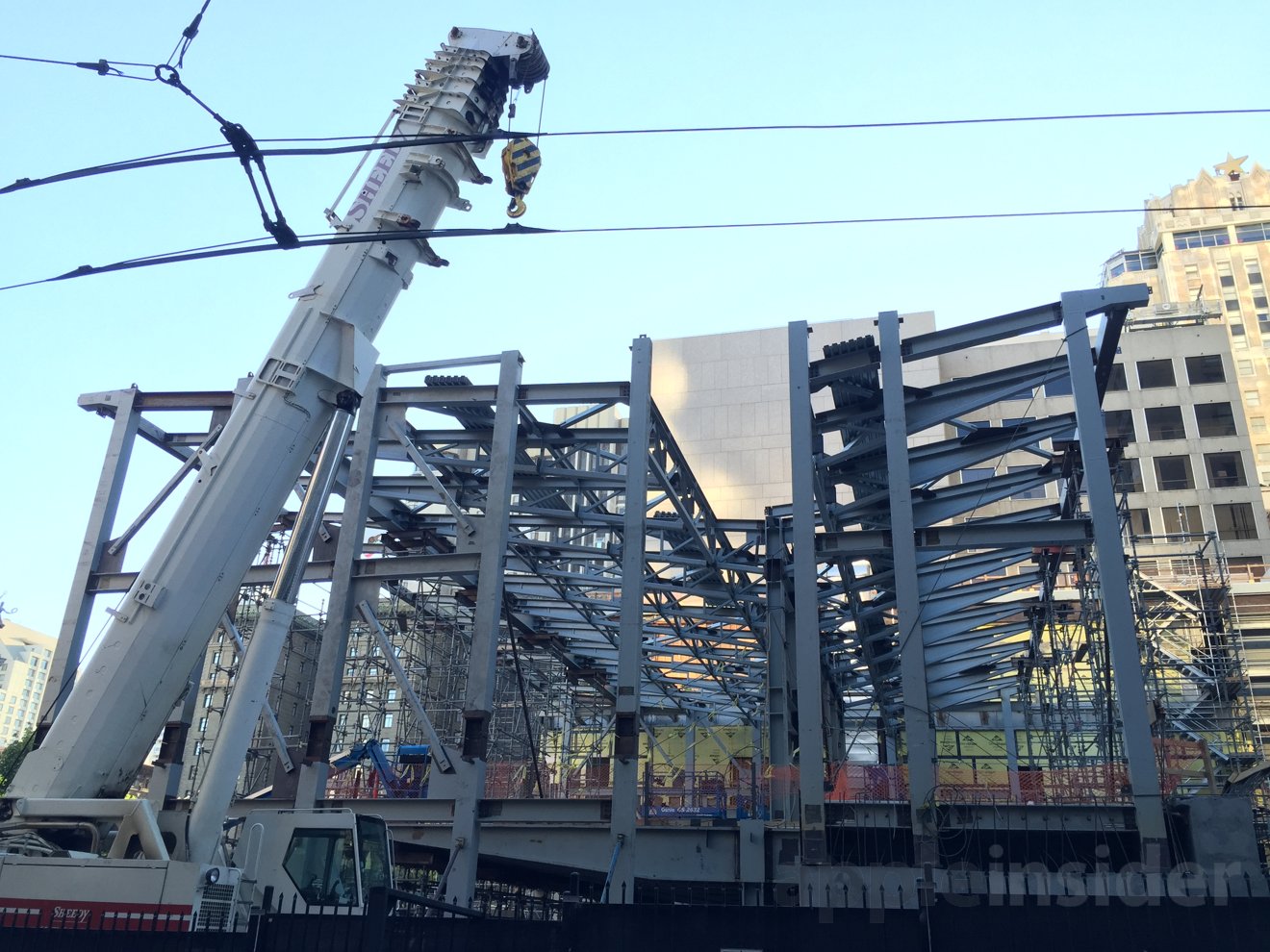 Behind the store, Apple will be completing a green plaza with water features. The store also includes a large existing loading dock that connects to the new building as a separate structure.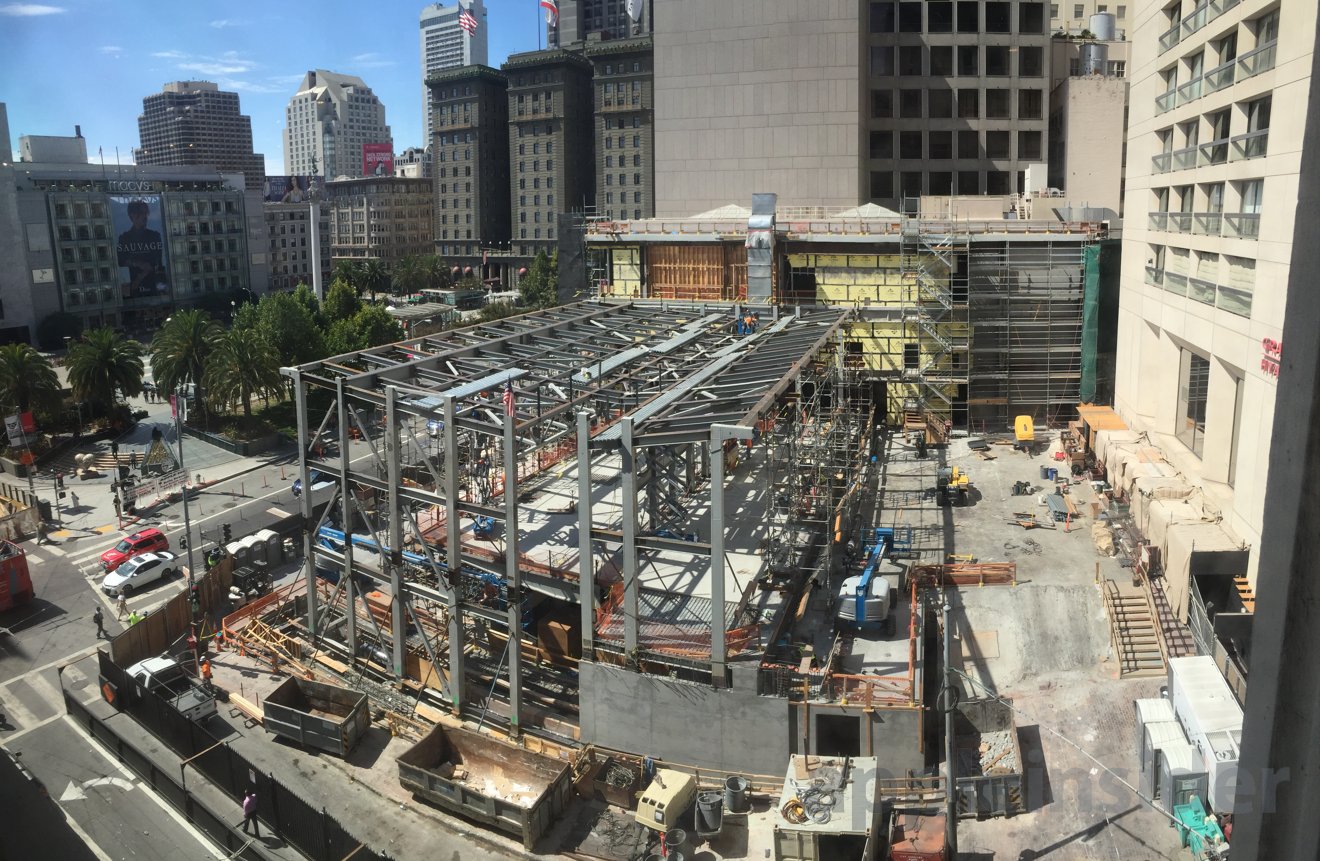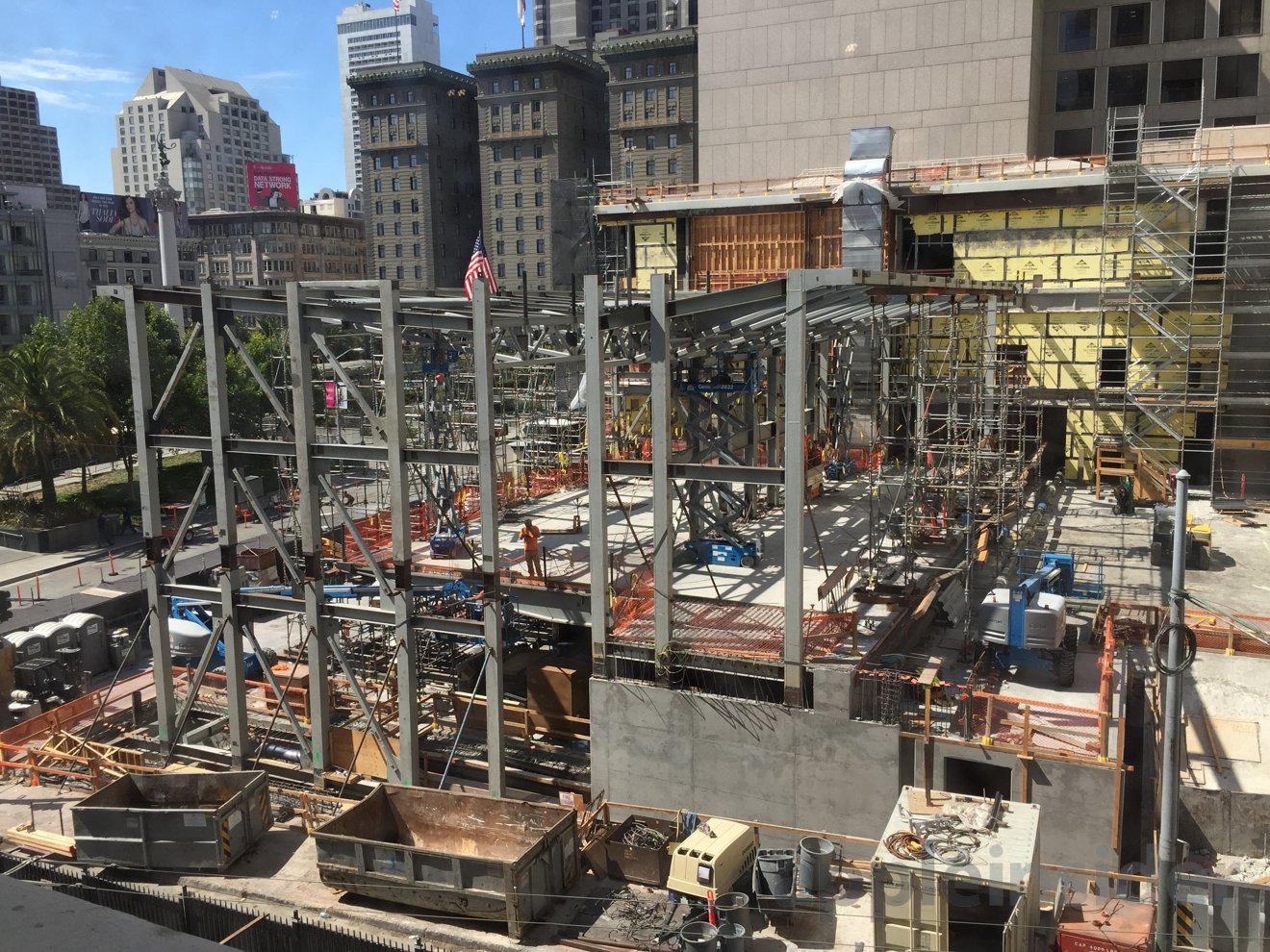 Union Square is a public space that sits above parking and the construction of what will be a new subway stop on the Central Subway.
Apple's current retail store is two blocks down Stockton at Market Street. (In the photo below, it would be two blocks to the right of the white Macy's building). The new flagship store will be located directly on Union Square, one block past this intersection on the left side.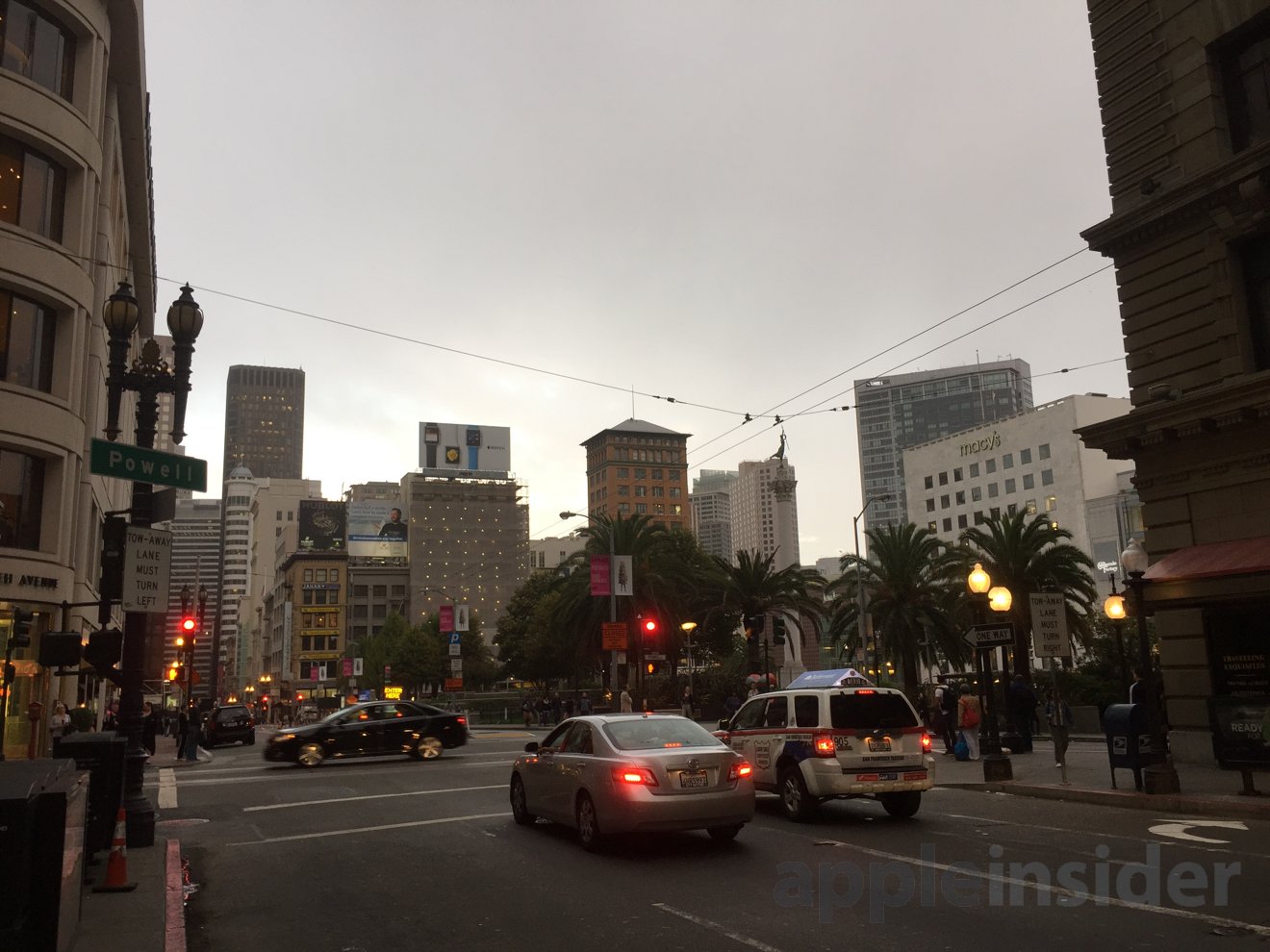 Over the next several months of construction, SF Apple Store customers— including this weekend's iPhone 6s buyers— will have to brave the current construction mess related to the construction of the Central Subway, which currently has both of the streets surrounding the existing store closed off and trenched out.