Rumor: iPad Pro, Apple Pencil & Smart Keyboard to go on sale first week of November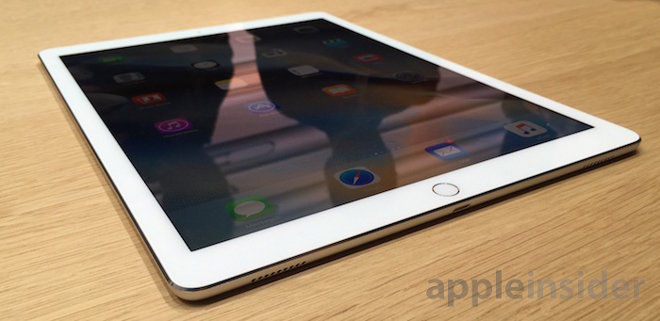 Rumors out of the Far East on Monday claim Apple is preparing to start sales of its massive 12.9-inch iPad Pro in the first week of November, a date thought to coincide with the debut of device-specific accessories like the pressure sensitive Apple Pencil stylus.
The report from Japanese blog Mac Otakara is light on details, but does cite reliable sources with knowledge of Apple's Chinese supply chain as conveying an expected November launch window.
When Apple announced iPad Pro in September, the company did not specify an exact sales date, instead saying the large slate would ship sometime in "November." Apple's official webpages for iPad Pro and its accompanying accessory lineup are still showing "Available November," no change from last month.
With the debut of its largest tablet to date, Apple is introducing an advanced stylus called Apple Pencil that works in conjunction with specialized iPad hardware to determine tilt and pressure. The system allows users to employ natural drawing motions to achieve lifelike onscreen renditions of brush, pen and pencil strokes.
Apple is also marketing a keyboard/cover accessory called Smart Keyboard that attaches to iPad Pro via the new Smart Connector port. The keyboard supports iOS 9 shortcuts for app switching, text entry, app control and more.
Apple's iPad Pro starts at $799 for a 32GB Wi-Fi model, while a $949 version comes packed with 128GB of storage. A top-end 128GB Wi-Fi + Cellular model is priced at $1079. Apple Pencil will carry a retail price of $99, and the addition of a Smart Keyboard will set customers back another $169.