Microsoft debuts Lumia 950 & 950XL phones, Display Dock, Band 2 fitness tracker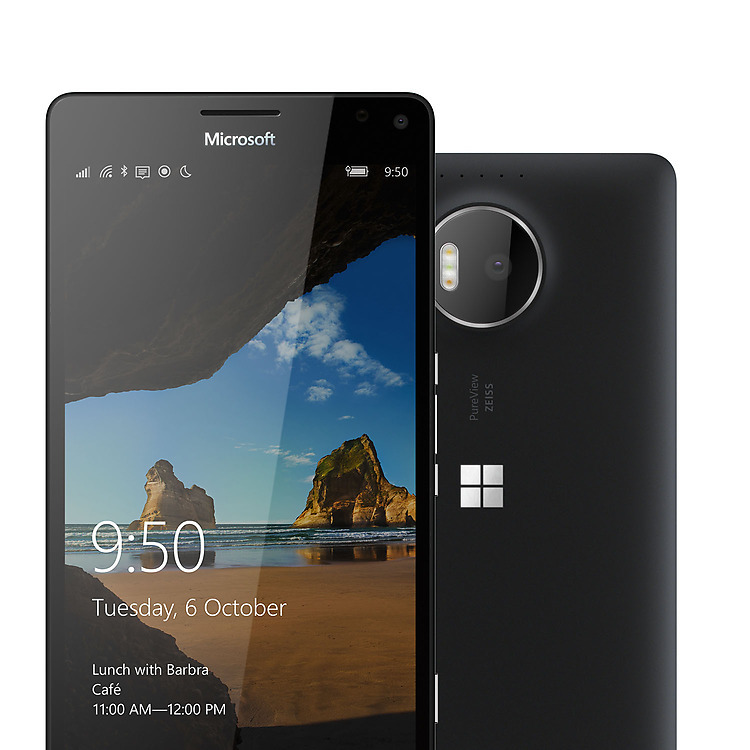 In addition to showing off new Surfaces, Microsoft on Tuesday also revealed two high-end Lumia smartphones, a redesigned Band fitness tracker, and a Display Dock for Windows 10's Continuum feature.
Lumia 950, 950 XL & Display Dock
The 950 is Microsoft's new flagship phone, with a 5.2-inch, 1440x2560 OLED display paired to a Snapdragon 808 hexacore processor and 3 gigabytes of RAM. The phone even makes use of liquid cooling, something usually reserved for high-end desktop PCs.
On the back is a 20-megapixel PureView camera with a unique triple-LED flash. A front camera for selfies and video calls, meanwhile, is rated at 5 megapixels. Other hardware features include 32 gigabytes of internal storage, a microSD slot, and a USB Type-C port, capable of restoring 50 percent charge in 30 minutes.
The 950 XL upgrades to a 5.7-inch screen and an octacore Snapdragon 810 processor. It should ship next month for $649 — the regular 950 should ship around the same time for $549.
Both phones are among the first to come loaded with Windows 10, including features like Hello iris recognition and Continuum. When connected to an external screen, the latter lets phones serve as makeshift desktop computers capable of running universal Windows apps.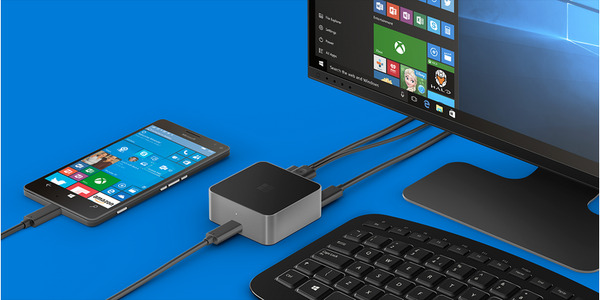 To simplify Continuum, Microsoft is also preparing the Display Dock, which offers HDMI/DisplayPort output and three USB ports, among them a Type-C connection. The other two USB ports allow people to connect a mouse, keyboard, and/or external drive. Launch details have yet to be announced.
Band 2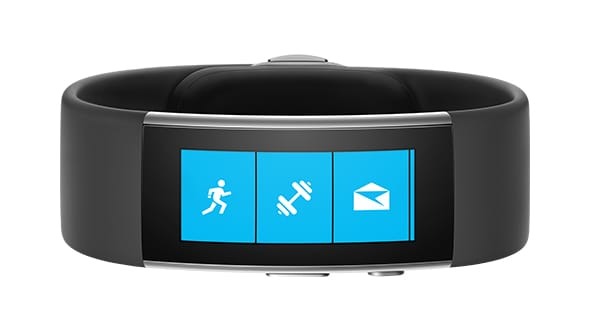 The updated Band switches to a curved OLED display, and now has a barometer for tracking elevation, in addition to existing sensors for heartrate, UV levels, and GPS. When paired with a device running Windows Phone 8.1 or later, it can make use of Cortana voice commands.
Bridging the gap with smartwatches, the Band 2 has support for apps like Uber, RunKeeper, Starbucks, and Twitter, and can monitor advanced information like VO2 max or shot detection during golf. Wearers can get email, SMS, calendar, call, and social media notifications.
In addition to Windows, the tracker also works with iOS and Android. It can be preordered today for $249, and should ship by Oct. 30.