Samsung rushes out rose gold Galaxy to meet South Korea's iPhone 6s launch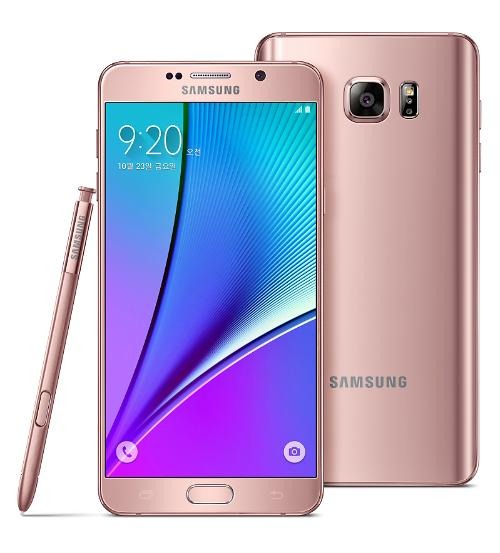 Without the time to copy Apple's more significant features, Samsung hopes that a coat of rose gold paint will help its higher-end phone sales survive a second shock wave from iPhone 6s, due to launch in South Korea next week on October 23.
As noted by Korean language newspaper AJU Business Daily, the addition of a new "pink gold" Galaxy is tied to the release date of Apple's own iPhone 6s in the country, aping the new finish that has already proven to be very popular in early 6s and 6s Plus sales.
Over the last year, Samsung's international and local Korean sales of premium Galaxy phones have been trounced by iPhone 6.
The leading Android licensee was once depicted in the media as being an innovator with a proven ability to market and sell higher end phones at a profit, something that other Android licensees had been routinely failing to accomplish.
Particularly over the past year however, Samsung's Galaxy sales have collapsed in competition with Apple's own iPhone 6 models featuring larger screens, erasing the chaebol's ability to keep spending billions to market its brand or to maintain investment in premium phone development.
Samsung's recent rebound in profitability has come only by way of sales of components and other non-phone segments, as its mobile division continues to struggle in the space between even cheaper Androids and the globally popular iPhone 6.
Apple's iPhone 6s launches tomorrow in India, Kazakhstan, Macedonia, Malaysia, Malta, Montenegro, South Africa and Turkey, and the following week will launch in Samsung's home territory of South Korea alongside Belarus, Guam, Moldova, Serbia and Ukraine.