Rose gold iPhone 6s models said to represent as much as 40% of preorders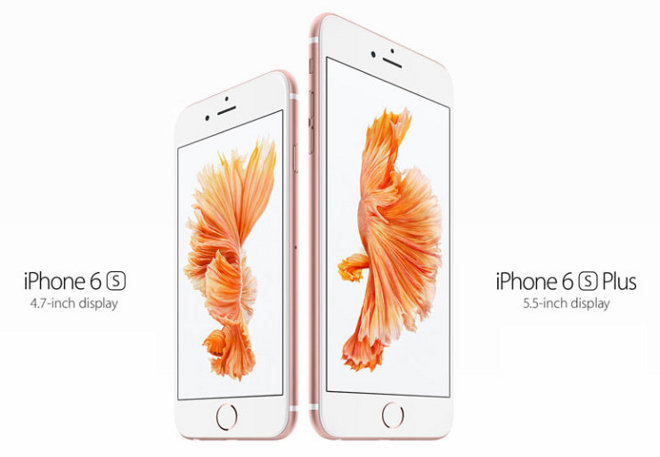 Though it is only one of four colors available, the new rose gold iPhone 6s is said to be the most popular option for preorders, according to analyst Ming-Chi Kuo of KGI Securities.
According to supply chain sources who spoke with Kuo, the rose gold iPhone 6s series is accounting for between 30 and 40 percent of preorders. The details were revealed in a note to investors issued Thursday, a copy of which was obtained by AppleInsider.
The main beneficiary of the popularity of the rose gold iPhone 6s will be Foxconn Precision, Kuo said. That's because Foxconn is the only casing supplier who is capable of volume production of that version, he said.
As for total sales over the opening weekend, Kuo said Apple could realistically sell anywhere between 10 million and 13 million units. If Apple does reach the 12-to-13-million range, it would be in line with Wall Street's high expectations, he said.
But to Kuo, it's more likely that Apple sells under 12 million units. The analyst said it's difficult to tell right now whether that scenario would be a result of the supply chain still ramping up production, or consumer demand.
Currently, the new Taptic Engine, backlight module, and rose gold casing are all responsible for production bottlenecks, he said.
Apple already announced earlier this month that the iPhone 6s and iPhone 6s Plus are on track to set new records for the company at launch. Last year, the iPhone 6 and iPhone 6 Plus sold a blockbuster 10 million units in their first weekend.
A key difference this year, beyond the popular rose gold color, is the fact that the iPhone 6s series will be available from day one in China, a booming market with a voracious appetite for iPhones. Investors expect that the inclusion of China at launch will help push the iPhone 6s to new records over the first three days.
Apple is likely to announce opening weekend sales next Monday, Sept. 28. The company has taken a similar approach in years past.