CBS, NBC round out 'big four' networks on Apple TV, exclusive M2M channel also debuts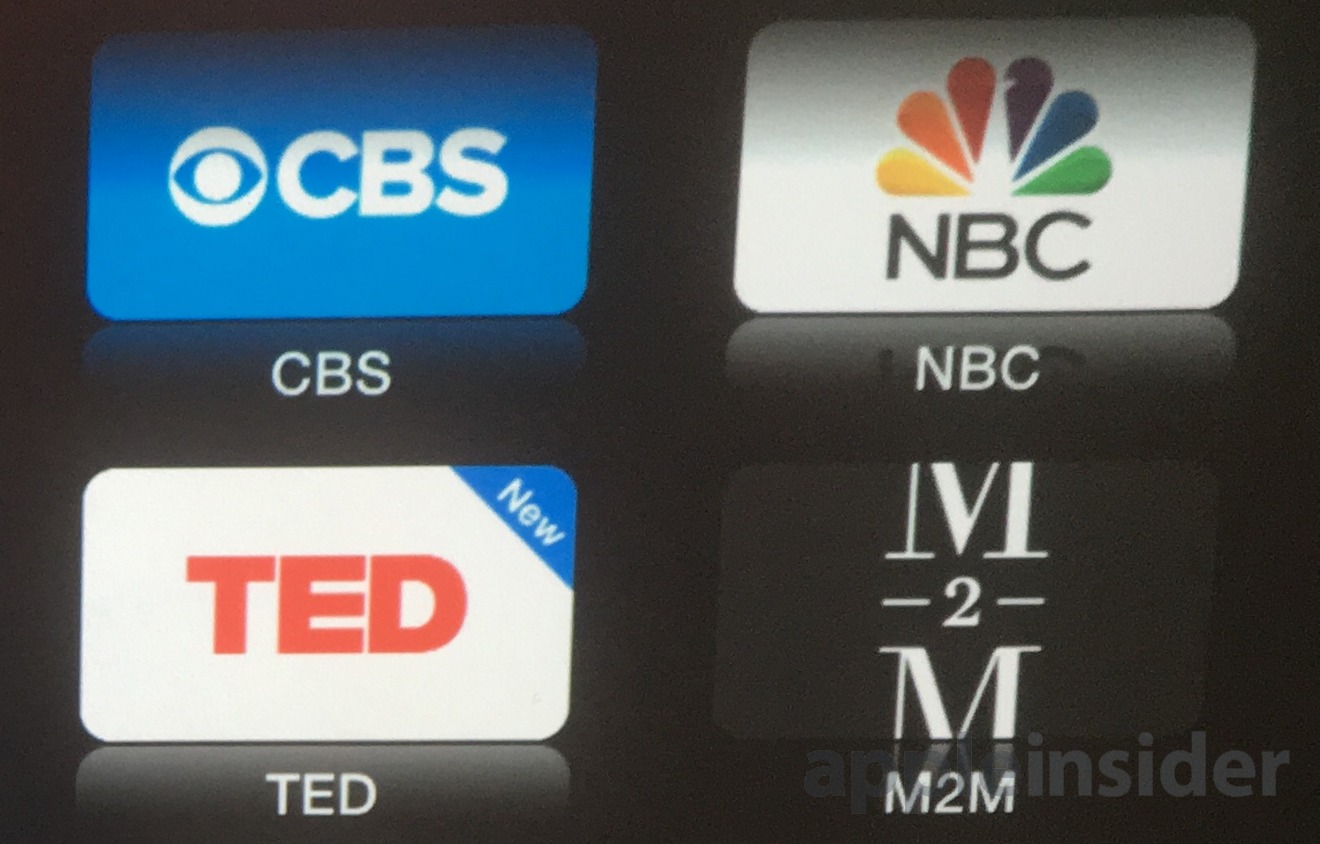 Apple on Tuesday added streaming options for the last two of the "big four" U.S. broadcast networks — CBS and NBC — to the Apple TV lineup, as well as an entirely new, exclusive fashion channel dubbed M2M.
CBS, which is the most-watched network in the U.S. featuring hits like "The Big Bang Theory" and "NCIS," includes access to the CBS All Access subscription service. It costs $5.99 per month and allows viewing of current primetime shows, leading datytime and late-night CBS programming, and thousands of episodes from the network's library of classics.
The fourth-generation Apple TV will go on sale next Monday, Oct. 26, but second- and third-gen owners can access CBS All Access, NBC & M2M right now.
CBS All Access also includes live TV streaming in select major markets, where the network owns and operates the over-the-air station.
NBC, meanwhile, requires users to log in with their cable provider credentials to view most content on the Apple TV. The arrival of NBC and CBS rounds out the big four broadcast networks on Apple TV, joining established apps from Fox and ABC.
Finally, the new "Made2Measure" or M2M network is also available on Apple TV, and exclusively on Apple's set-top[ box. The digital fashion network is an upstart from WME/IMG.
The three new channel options arrive just days before the fourth-generation Apple TV, with a dedicated App Store, will be available to order. CBS, NBC and M2M are all instantly available on both the second- and third-generation Apple TV.