Apple launches new Beats Pill+ apps for iOS and Android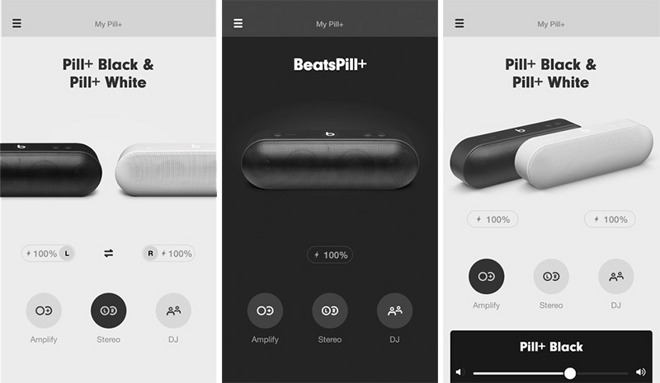 AppleInsider may earn an affiliate commission on purchases made through links on our site.
Apple on Thursday issued its first ever synchronized iOS and Android app release in a remote control and setup app for its Beats Pill+, the first Bluetooth speaker to come out of Beats since the company was acquired by Apple in 2014.
The eponymous Beats Pill+ app lets users take control and share settings with up to two speakers, including software-driven features like stereo sound and a DJ mode.
Like similar offerings from UE, Apple's Beats Pill+ allows listeners to pair up two speaker units for amplified mono sound or separate a sound source into left and right channels. In addition, the speaker system can accept up to two Bluetooth sources, meaning users can share playlist control with a friend.
Beats Pill+ debuted earlier this month with a larger, sleek design more befitting of Apple's device lineup. As part of the redesign, the speaker ditched USB for Apple's proprietary Lightning cable as a means for charging.