Google to fold Chrome OS, Android together into new OS strategy for 2017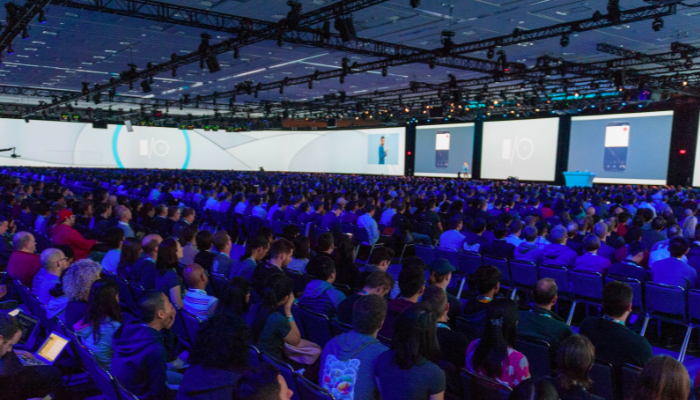 After two years of exploration work, Google is said to be "folding" its web-based Chrome OS into its mobile Android platform, creating a single operating system strategy that it expects to unveil in 2017.
This summer's Google IO may have been dull largely because the company was suffering from a crisis in design.
According to a report by Alistair Barr for the Wall Street Journal, Google's planned OS convergence is being driven by the broad adoption of Android on phones compared to the "niche player" role Chrome OS has achieved with Chromebooks.
The new OS "will also run PCs," the report stated, "giving users access to Google's Play store which offers more than one million apps."
Barr wrote that "Google wants to get its software and moneymaking services such as Search and YouTube on as many devices as possible. It also hopes to curry favor with independent developers, whose apps will work on more devices with fewer modifications."
A variety of PC devices already allow users to boot into Android to take advantage of all those smartphone apps, but have not been particularly successful. Asus introduced its Transformer Book Duet nearly two years ago, before canceling it.
There are also at least three significant Android ports to PCs: Console OS, android-x86.org and Android IA, in addition to a variety of Android emulators. None have had much impact on the PC market.
Android tablets have also taken little real advantage of their shared app platform with Android phones, failing to create a real market for tablet-optimized apps and making little progress in gaining attention among enterprise users, many of whom are now standardizing on iOS.
A variety of other devices, including TV gaming console like Zeebo, GameStick, Ouya, MOJO, Amazon Fire TV, GamePOP, Google's own Nexus Player and other Android TV devices, have also tried to tap into Android's smartphone apps to expand its ecosystem beyond phones, without success.
An abandonment of Chrome OS as a brand
Last year, Google unveiled "Material Design," a design language that more closely associated Android with the simple, web-like interface of Chrome OS and the company's web apps. However, a common design language hasn't been enough to get developers interested in building apps for Chrome OS.
The Wall Street Journal cited Airbnb app developer Alex Davis as saying, "Right now we don't have strong interest in developing for Chrome OS. The market size is relatively small," adding that 'switching to Android' is "probably the right move."A common design language hasn't been enough to get developers interested in building apps for Chrome OS
Barr stated that "folding Chrome into Android also might help Google win more workplace customers for its productivity apps, such as Docs and Sheets," although those services are already web apps.
A dubious campaign to promote Chrome OS as being successful in the education market last winter also did nothing to actually gain any traction for the platform in the markets where Google actually expected it to be popular, principally in the enterprise.
Android and Chrome OS both run on a Linux kernel, but Android apps use a Virtual Machine architecture taken from Java, where Chrome OS is essentially a Chrome browser running on Linux, and its apps are essentially web pages on steroids.
Google first announced Chrome OS in the summer of 2010 with the intent of powering a new crop of ARM and Intel-based netbooks. Those initial plans were broadsided by the popularity of Apple's iPad, which not only devastated the existing netbook market but went on to blunt all growth in Windows PCs.
Merging the two would either require doubling down on Android's Java VM model, an architecture that remains at risk of disruptive legal action related to Oracle's software infringement lawsuit, or moving Android to a web based model more like Chrome OS (or Palm's webOS), or some entirely new successor devised and built over the next two years.
The report stated that Google planned to keep the Chrome brand for its browser forked from WebKit, and implied Google's new strategy would be called Android without detailing the technical approach Google is expected to take to arrive at a single platform.
"Between two evils, I generally like to pick the one I never tried before"
The failure of Chrome OS has been great enough to thwart Google's original plans to essentially move its Android user base to Chrome's web apps. Over the past two years, Google has worked to port or host Chrome apps to Android, efforts that nobody has taken seriously given the lack of interest in Chrome.
Google has also earned relatively little from its Android platform, and has repeatedly failed to sell its own Android hardware despite repeated attempts at launching phones, tablets, TV boxes and other devices under the Google, Nexus, Motorola and Android brands.
The company is effectively shut out of China, one of the world's two largest markets, even as its free Android OS has been used within China as the staging platform for direct competitors to Google's software and services.
Google has also struggled to update or maintain existing Android users while releasing new versions of the software that most existing Android buyers can't adopt.
As of October, only 23.5 percent of its active Google Play users are running last year's Android 5 Lollipop, and there aren't enough Android 6 users for the company to even report. In contrast, Apple just released iOS 9 six weeks ago, and is already reporting 61 percent adoption.
That indicates that Google is essentially being wagged by long tail of mobile devices; it is being forced to concede that its preferred strategy of Chrome OS is simply impossible to successfully pursue, requiring it to instead double down on its flawed, legally questionable Andy Rubin platform that can at least claim the inertia of significant users.
At the same time, it seems likely that Google's efforts to "fold Chrome" into Android will largely involve reworking Android as a new brand for Chrome's web-centric approach. Porting today's Android to PCs has already been done; Google even partnered with Intel to officially get Android working on x86 chips in a failed bid by both to create Intel-based smartphones. It shouldn't take another two years to simply relaunch Android for PCs.
However, the two year distraction of a more significant retooling of an operating system inheriting the "Android" brand would leave Apple even less contested, right as the company is hitting its stride in China and across the Europe and the United States with its own iOS and Mac platforms, neither of which is suffering from platform confusion or the trend toward mobile devices.
Floating a plan to deliver a new OS in the future could also freeze interest in buying today's Android devices, given that Google and its partners have very rarely bothered to make new OS releases work on existing devices, even among many higher end models that were less than two years old.