Potential reference to new Mac Pro found in OS X El Capitan code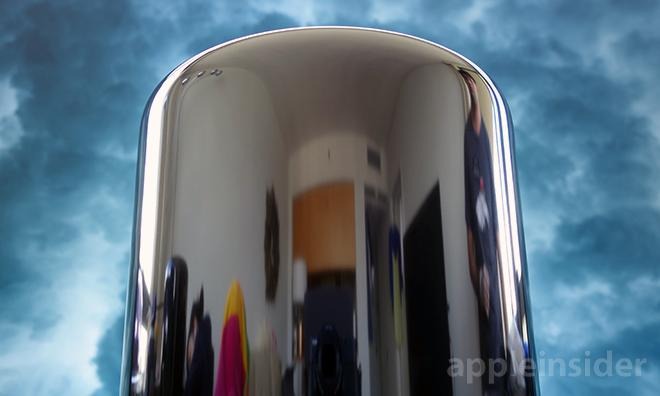 AppleInsider may earn an affiliate commission on purchases made through links on our site.
Apple could be nearing release of an expected Mac Pro refresh, as code buried in the latest version of Apple's OS X 10.11 El Capitan references an unknown Mac model with boosted specs and hardware not found in shipping machines.
Spotted by Pike's Universum during an XHCI debugging session, a plist file hidden away in OS X references a Mac identified as "AAPLJ95,1" with a whopping 10 USB 3.0 ports. Current Mac Pro models come with four USB 3.0 ports, the same allotment given to iMac and Mac mini.
Further, the "AAPLJ95,1" product identifier is similar to the "AAPLJ90,1" designation that first popped up in Mac Pro benchmark testing in 2013. While not clearly defined as Apple's flagship desktop, the designation and its listed specs were found alongside XHCI data belonging to the latest 2015 iMac, leading the publication to believe Apple is referencing a new Mac Pro model.
Designed as a professional workstation, Mac Pro is designed to meet the demands of power users who need not only raw processing power, but highly flexible connectivity options. The addition of six USB 3.0 ports would be a switch away from the 20GB/s Thunderbolt 2 protocol, as existing Mac Pro models come with three Thunderbolt 2 controllers powering six inputs.
Apple has not updated Mac Pro since launching the desktop nearly two years ago, suggesting the product is ripe for an update. Aside from potential USB 3.0 expansion, a refreshed version will likely come with new Intel Xeon processors, faster graphics card offerings and upgraded RAM.