Fossil spends $260M on wearables startup Misfit to bolster smartwatch lineup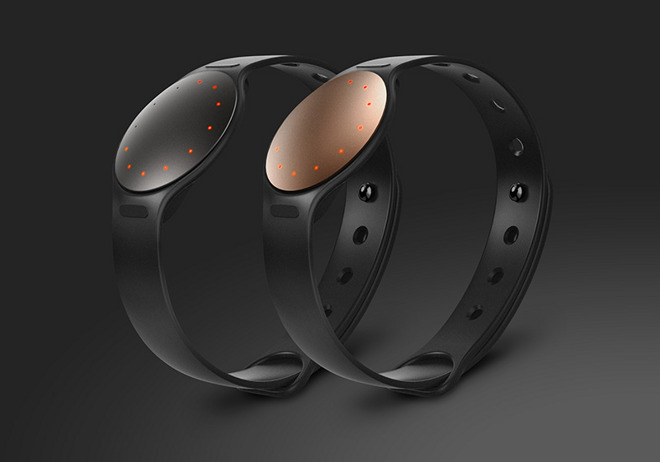 AppleInsider is supported by its audience and may earn commission as an Amazon Associate and affiliate partner on qualifying purchases. These affiliate partnerships do not influence our editorial content.
In a bid to address the growing smartwatch market, established consumer wristwatch maker Fossil on Thursday announced an agreement to acquire wearables firm Misfit for $260 million.
The purchase will let Fossil leapfrog costly R&D cycles and accelerate development of products meant to compete with the likes of Apple Watch. The watchmaker just recently dipped its toe into the wearables pool with Q, a line of traditional watches with embedded activity trackers and smartphone connectivity. Fossil also markets dedicated bracelet style fitness monitors under the Q flag.
Misfit, co-founded by Apple CEO John Sculley, grants Fossil access to a scalable cloud and app platform, as well as the firm's team of seasoned hardware and software engineers. Fossil is essentially buying a made-to-order wearable technology platform. As of today, Misfit has more than two years of wearables market experience under its belt, competing with sector leaders Fitbit and Jawbone.
"We are thrilled to join forces with Fossil Group to usher in the next era of wearables where elegance, beauty and long-lasting wearability are paramount," said Misfit founder and CEO Sonny Vu. "Together, we will introduce products that blend Misfit's seamless, intuitive technology and user experience with the design, style and branding that is the hallmark of Fossil Group."
Fossil says it plans to introduce Misfit's tech into 16 of its brands, including Fossil and Skagen watches, over the course of 2016. The company is not only looking to field new products, but is also considering new brands and enterprise partnerships in the music, fitness, healthcare and technology industries.
It appears that Fossil intends to completely assimilate Misfit, as Vu will become president and CTO of connected devices for Fossil Group, Inc. as part of the deal. The $260 million acquisition is set to close before the end of 2015, subject to closing conditions and regulatory approval.