Apple spotlights ABC app, Muppets in new Apple TV ad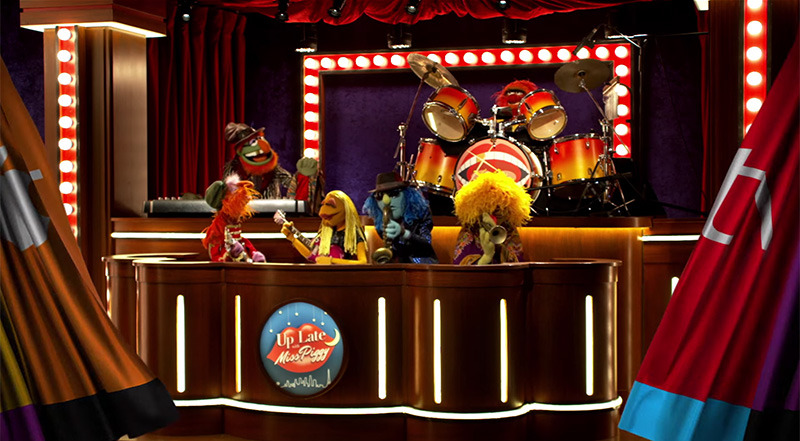 Adding to a series of Apple TV ads released earlier this week, Apple on Wednesday posted a new commercial featuring ABC's app, with a little help from the Muppets.
The spot, titled "ABC on Apple TV," features a 15-second slice of Up Late with Miss Piggy, a fictional late night show from ABC's new series The Muppets.
Kermit the Frog, donning a pair of headphones in his role as the show's executive producer, is seen bantering backstage with Fozzie Bear, who is about to take the stage as Miss Piggy's hype man/cohost. Fozzie tells Kermit, "you're the man," to which Kermit replies, "no, you're the man." The morale boosting back-and-forth quickly turns into an argument, hilarity ensues.
ABC is a marquee streaming and on-demand viewing app for Apple TV's new App Store. At launch, the fourth-generation Apple TV featured apps from the "big four" U.S. broadcast networks including NBC, Fox and CBS.
On Tuesday, Apple aired five similar Apple TV ads promoting subscription-based content consumption titles like Netflix and HBO Now, as well as games Crossy Road, Disney Infinity 3.0 Edition and Asphalt 8. The company is positioning the Apple TV App Store, loaded with software running on the new tvOS platform, as a key differentiator in its bid for the living room.
Apple's fourth-generation set-top box launched in October priced at $149 with 32GB of onboard storage and $199 for 64GB.