Goldman Sachs sees Apple's transition into services company driving stock to $163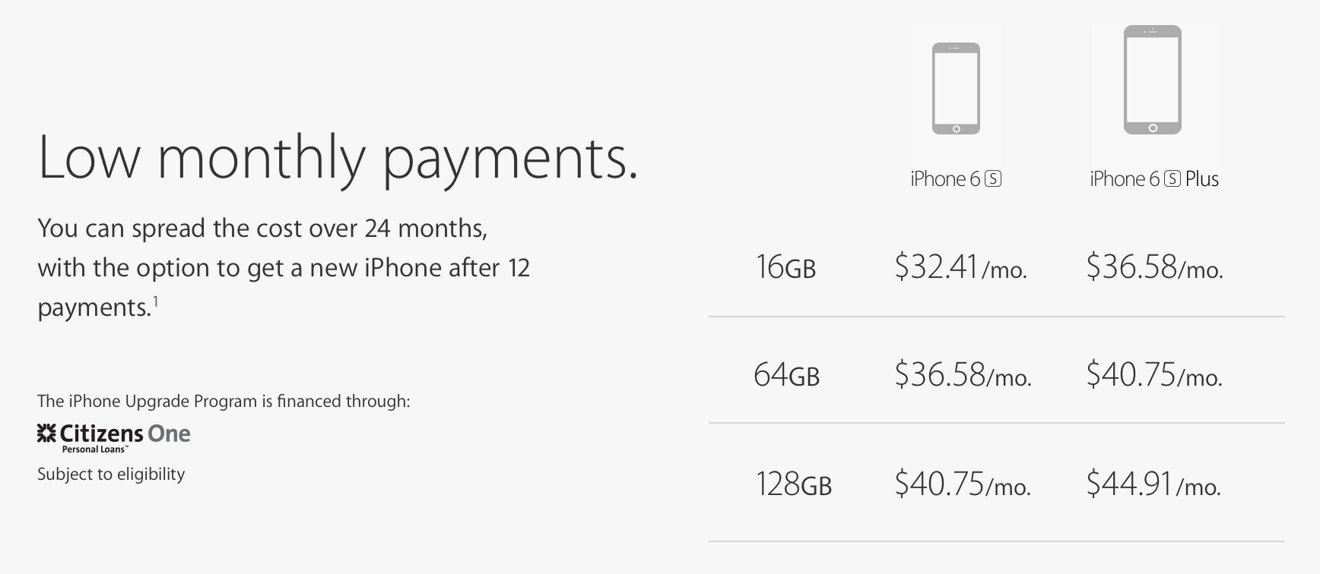 Goldman Sachs on Wednesday gave a ringing endorsement for Apple stock, telling investors that the iPhone Upgrade Program, Apple Music, and anticipated streaming television product will change how the market views the company.
For analyst Simona Jankowski, a live TV streaming service would be a "key enabler" for Apple, helping transition the company's business model into what she called "Apple-as-a-Service." The praise for Apple was detailed in a note to investors, which was summarized by Bloomberg.
"Theoretically, Apple could transition other products into installment plans as well, and charge customers a monthly bill that also includes its other services such as Apple TV and Music," Jankowski said.
Apple has even introduced a recurring revenue method for its best selling and most profitable product, in the form of the new iPhone Upgrade Program that launched in September. The service is an interest-free way for customers to pay off their new iPhone and AppleCare+ warranty over a two-year period, with the added option to upgrade their iPhone to the latest model every 12 months.
With Wednesday's upgrade, Goldman Sachs has added Apple to their "conviction buy" list. The firm has also set a 12-month price target of $163 for shares of AAPL.
The key factor for continued growth in the stock, according to Jankowski, is for investors to stop viewing — Â and trading — Â Apple as if it's a hardware company. Instead, if traders were to view Apple as a services company along the lines of rivals Google or Facebook, its stock would trade at a much higher price-to-earnings ratio.
As of Wednesday, shares of AAPL hovered above $115 in early morning trading. The company has a price-to-earnings ratio of just 12.33 trailing 12 months, compared to 30.57 for Google, and 105.55 for Facebook.