iPhone 6s launch propels Apple to further gains in global smartphone market, Gartner says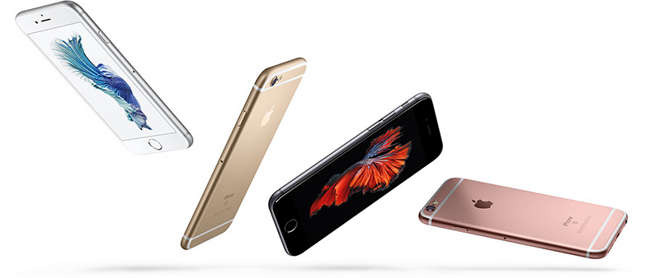 Apple's share of the global smartphone market rose 0.6 points year-over-year to 13.1 percent in the September quarter, although Google's Android cemented its lead as the world's dominant mobile platform, Gartner said in research data released on Wednesday.
Apple's success was credited largely to continued sales of the iPhone 6 and 6 Plus, with the 6s and 6s Plus — released on Sept. 25 — providing a late kick. A simultaneous launch of the new devices in China further helped, according to Gartner. Apple sold a little over 46 million phones in the quarter, of which 13 million or so were 6s models.
Android's cumulative platform share grew 1.4 points to 84.7 percent, still vastly ahead of iOS. The improvement came mostly at the expense of Windows Phone, which slipped from 3 percent to just 1.7. BlackBerry dipped from 0.8 to 0.3 percent, and the company will soon start contributing to Android numbers thanks to the BlackBerry Priv.
A force to watch for may be Huawei, which jumped from a 5.2 percent share to 7.7. Rival Chinese vendors Lenovo and Xiaomi suffered setbacks, putting them both at 4.9 percent.
The world's biggest smartphone vendor, Samsung, saw its share decline 0.2 points to 23.7 percent, or about 83.59 million units. In August the company released the Galaxy Note 5 and Galaxy S6 Edge+ to keep sales going and better compete with new iPhones.