Apple airs 2015 Christmas TV ad starring Stevie Wonder & Andra Day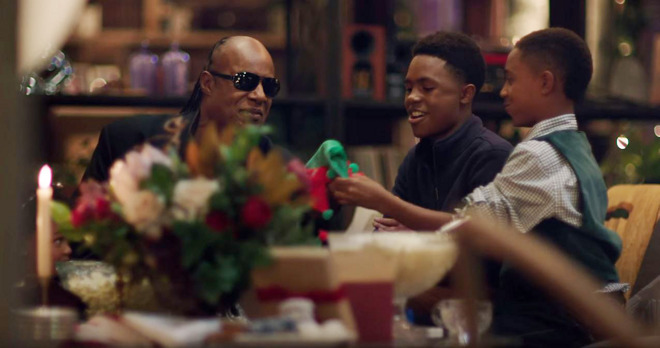 AppleInsider may earn an affiliate commission on purchases made through links on our site.
Apple on Wednesday uploaded its annual Christmas TV ad to YouTube, which this year stars singers Stevie Wonder and Andra Day.
The pair perform Wonder's "Someday at Christmas," a song from 1967 rallying against war, poverty, inequality, and hunger. At the very beginning of the ad, Wonder — who has been blind since infancy — can be seen mixing music on a MacBook by way of VoiceOver.
Apple has been running Christmas commercials since the early 1980s. Like many businesses, the company takes a more sentimental tone during the holidays, aiming to enhance its overall brand image.
While Apple's ads typically concentrate on a specific product or service, the latest one largely ignores overt references. It may however be a way of further associating Apple with music in a bid to attract Apple Music subscribers.
Last year the company's 2013 holiday ad, "Misunderstood," won a Creative Arts Emmy as the most "Outstanding Commercial." That spot featured a boy seemingly ignoring his family in favor of an iPhone, only to reveal that he was preparing a special video for them.