Apple's leather cases for iPhone 6s, 6s Plus now shipping in new (Product)Red versions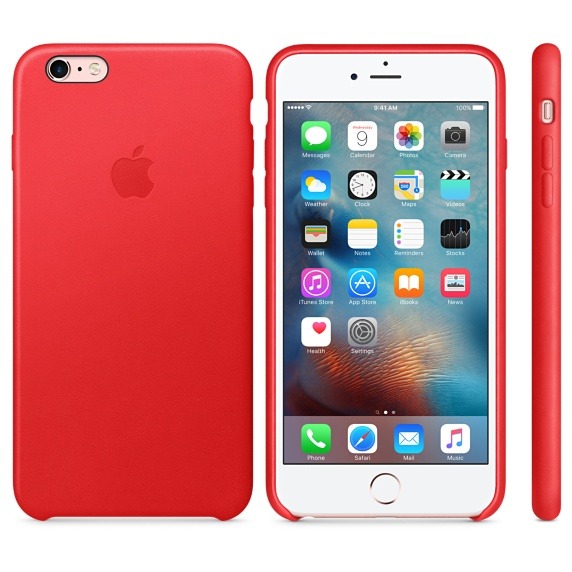 Apple on Monday launched (Product)Red options for its official leather cases for the iPhone 6s and 6s Plus, channeling a portion of the proceeds towards charity.
The new colors don't cost any extra, but a small amount from each purchase is directed to the Global Fund, a charity dedicated to combating AIDS, malaria, and tuberculosis. The 6s leather case costs $45, whereas the 6s Plus version is $49.
It's not clear why (Product)Red options weren't available when the new iPhones shipped in September. Apple also sells black, brown, rose gray, midnight blue, and saddle brown colors.
Apple has been a long-time member of the (Product)Red program, and its largest individual contributor. In April 2014 it was revealed that the company had donated $70 million since 2006, $5 million of which had been generated since September 2013.
Relatively few Apple products carry Red branding. Although iPods have the option, no iPhones, iPads, or Macs qualify — instead, some iPhone and iPad accessories do.