Patent monetization firm Papst Licensing sets sights on Apple over data transfer tech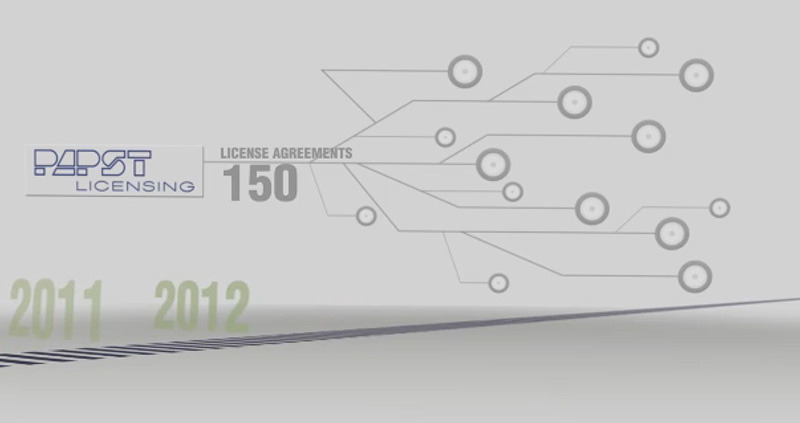 Apple is once again in the legal crosshairs of a non-practicing entity, this time as part of a lawsuit leveled by patent monetization firm Papst, which claims iPhone, iPad and iPod infringe on four owned properties relating to data transfer technology.
Lodged with the patent holder-friendly U.S. District Court for the Eastern District of Texas on Monday, Papst's complaint involves four patents, specifically U.S. Patent Nos. 6,473,399, 8,504,746, 8,966,144 and 9,189,437, each dealing with digital media transfer protocols.
In particular, Papst claims it notified Apple of devices in infringement of the '399 patent as early as 2007, saying a dialogue concerning the matter continued until mid-2010. The IP, reassigned from electronics outfit Labortechnik Tasler, covers efficient data communications applicable to Picture Transfer Protocol (PTP) and Media Transfer Protocol (MTP) technology. The patent's claims detail a communications system capable of compensating for transmission delays and varying transmission rates by checking whether data units sent from one node were received by a second node.
Papst further claims Apple was monitoring Papst's patent prosecution and therefore had knowledge of the '746, '144 and '437 patents. Still, the company moved forward with production, marketing and sales of devices using Papst-owned technology, the complaint states.
Papst Licensing is a German patent holdings firm borrowing its name from prolific engineer and inventor Hermann Papst, who dabbled in various fields but is perhaps most well known for founding electric motor manufacturer Papst-Motoren. Papst's son Georg Papst purchased Papst-Motoren's patent portfolio in 1992 to create Papst Licensing, which is now run by a third generation of Papsts.
As a patent monetization entity, Papst is assigned intellectual property and enforces it, in court if necessary, as patent holder. According to its website, Papst has successfully negotiated some 150 licensing agreements with major electronics brands including Canon, Fujitsu, HP, IBM, LG, Matsushita (Panasonic), Samsung, Seagate, Sony and Toshiba. Most recently, Papst has gone after digital camera brands like Canon, Nikon, Fuji, Olympus and Panasonic using the same IP leveraged against Apple. Many of those suits have been consolidated into a single case in Washington, D.C.
In its case against Apple, Papst seeks a jury trial for past and future damages.