Citing rapid Apple Watch adoption, British Airways to launch wrist-friendly ticket scanners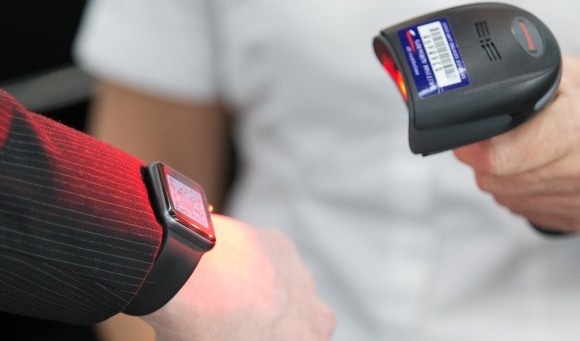 AppleInsider may earn an affiliate commission on purchases made through links on our site.
British Airways has seen quick customer adoption of the Apple Watch for boarding passes, prompting the airliner to integrate new wrist-friendly ticket scanners at London's Heathrow Airport starting this month.
As some who have used an Apple Watch to display a boarding pass may have encountered, some ticket scanners simply don't work with wrist-worn displays. Specifically, mounted scanners sometimes don't offer the necessary clearance to fit a user's wrist underneath, instead being designed for paper tickets or thin smartphones.
But British Airways has seen use of its Apple Watch app increase 386 percent in just four months, between June and October. Seeing the demand among its customers, British Airways announced on Tuesday that it will use new wrist-friendly scanners to make its Apple Watch app easier and faster to use.
A total of 136 new "Scan and Go" devices will be able to accommodate a passenger's wrist at Heathrow's Terminal 3 and 5. The scanners will be active as of Dec. 15.
According to the airline, the Apple Watch already accounts for more than 5 percent of its mobile app usage. The official British Airways app gives customers information beyond their boarding pass, including real-time flight status, gate information, a countdown to departure time, and the weather at their destination.
"We are always striving to make our customers' journeys easier through use of technology," said Kevin McQuillan, British Airways' Head of ba.com and Mobile. "When we saw the dramatic rise in the number of people using the app on their Apple watches we knew we needed to create new features in the terminal which would make the experience even better for them."
British Airways has historically been quick to adopt new mobile technology, and had an Apple Watch app available at the device's launch in April.