United Airlines expands Apple program, will equip 6,000+ customer service reps with iPhone 6 Plus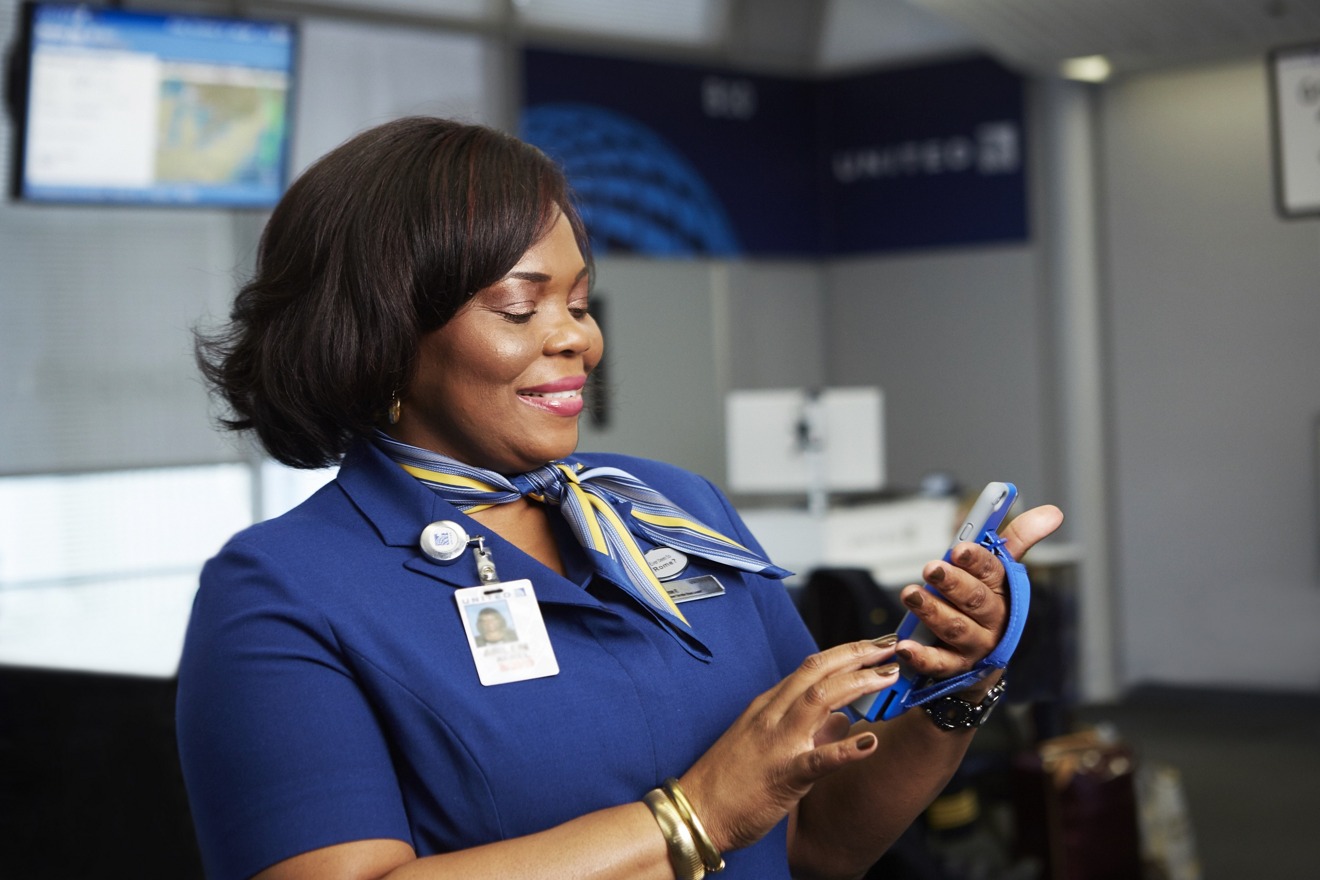 AppleInsider is supported by its audience and may earn commission as an Amazon Associate and affiliate partner on qualifying purchases. These affiliate partnerships do not influence our editorial content.
United Airlines announced on Wednesday that it will provide more than 6,000 customer service representatives at its U.S.-based hubs with Apple's iPhone 6 Plus, citing the handset's ability to provide information to employees in a quick and convenient fashion.
Rollout of the iPhone 6 Plus units to United in-airport representatives will begin next year. Once they are deployed, customer service reps will be able to assist customers who have checked into their flights with a number of pre-departure actions.
Capabilities enabled by the iPhone 6 Plus will include printing boarding passes and baggage tags anywhere in the airport, as well as assisting customers with alternate flight options. The iPhones will also enable employees to provide additional attention to passengers with more complex needs.
United plans to expand the capabilities of its iPhone program going forward, adding full check-in capabilities in airport lobbies, and the ability to offer customers much of the same functionality as a traditional airport kiosk.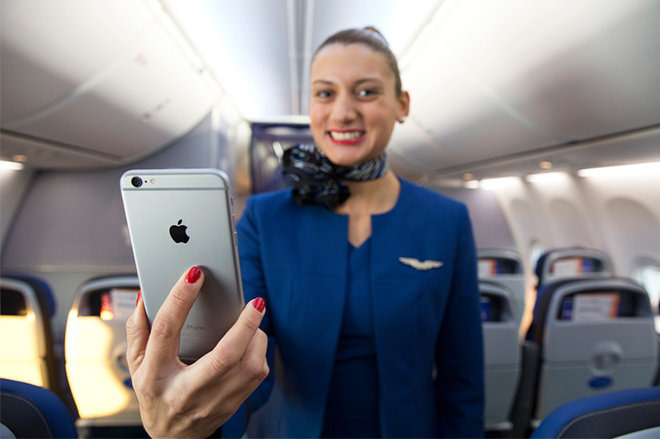 The new initiative is an expansion of efforts made by United Airlines beginning a year ago, when the company announced plans to deploy the iPhone 6 Plus to more than 23,000 flight attendants worldwide. The successful program allows flight attendants to handle most onboard retail transactions with the iPhone, while also accessing company email, united.com, and the company's Intranet, as well as policies and procedures manuals.
"Our employees told us they needed better tools to serve our customers, especially during severe weather and busier travel times," said Jon Roitman, United's senior vice president of airport operations. "We have seen great success with the custom-made tools on the iPhone 6 Plus and believe expanding the use of a smart phone device with other applications is a great investment in our employees."
United was also among the first to begin deploying iPads to pilots in the cockpit in 2011. It renewed that plan again last year for the iPad Air 2.
In addition to equipping its flight attendants, pilots and customer service representatives with Apple hardware, United Airlines has also extended support to customers with iOS devices, launching an update to its official app last year to provide passengers with free in-flight video content.