YouTube reportedly seeks to license TV shows and movies for Red subscription service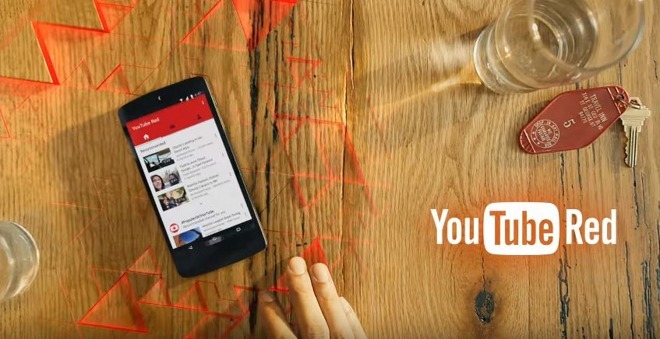 YouTube is said to be seeking out licensing deals for television shows and movies as it fortifies its position in an online video arms race with competitors Netflix, Amazon and Hulu, a sector Apple could wade into next year with a rumored over-the-top streaming service.
According to The Wall Street Journal, YouTube executives are in negotiations with studios and production companies to license content for streaming on the Web. The move is thought to be related to the Alphabet subsidiary's new paid subscription service, YouTube Red.
Instead of going down the same road as Netflix, Hulu and Amazon, which buy streaming rights to older TV series and long-form videos, sources claim YouTube wants to license new properties from third parties. The content would supplement forthcoming original shows and movies.
Licensing fresh content affords YouTube the flexibility to distribute via traditional formats such as theaters, cable television and physical media, on top of online streaming to Red subscribers. Sources say company executives are exploring such options.
With little experience in licensing subscription content, YouTube is leveraging Alphabet's ties to Hollywood, forged through cooperation with the Google Play store, sources said. Like Apple's iTunes, Google Play has active deals in place that allow it to sell digital rentals and downloads to customers.
Thought to be working on the initiative is former president of MTV programming, Susanne Daniels, and former Netflix executive Kelly Merryman, both of whom joined YouTube in the past year.
As competition in the streaming space heats up, Apple is expected to enter the fray sometime in 2016 with branded subscription packages. The iPhone maker recently paved the way with a fourth-generation Apple TV and tvOS App Store, but has yet to strike deals with content owners.