With Mailbox dead, these are the best iOS email apps with push Gmail support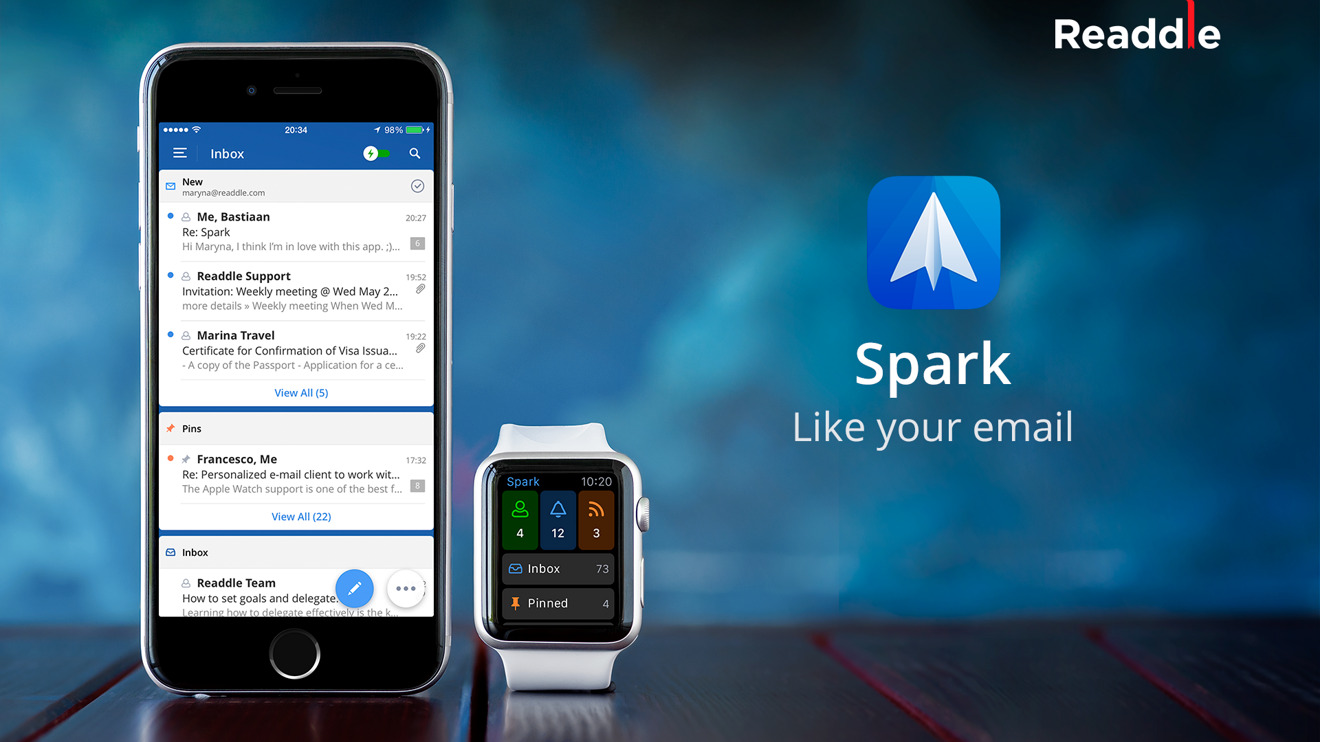 Dropbox this week announced that it will discontinue its popular iOS email client Mailbox in early 2016. Thankfully there are a number of quality alternatives available for free on the App Store that offer similar functionality, including instant push notifications for free Gmail accounts.
tl;dr: If you really liked Mailbox, use Spark. If you're mostly interested in push notifications, consider Gmail or Outlook.
For a few years now, Google has required a paid Google Apps account in order to have Exchange ActiveSync with push notifications. That means Apple's built-in Mail app for iOS won't get instant email alerts with a basic Gmail account — instead, alerts will come from mail fetching, which can be delayed up to 15 minutes.
Some third-party iOS apps address this issue by offering instant push alerts from emails. This is accomplished by having constant access to your Gmail account on their servers.
One of the most popular apps to offer this was Mailbox, but Dropbox announced it will end of life that app next February.
If you're a current Mailbox user wondering where to turn next, here are some of your best options.
The best Mailbox-specific replacement: Spark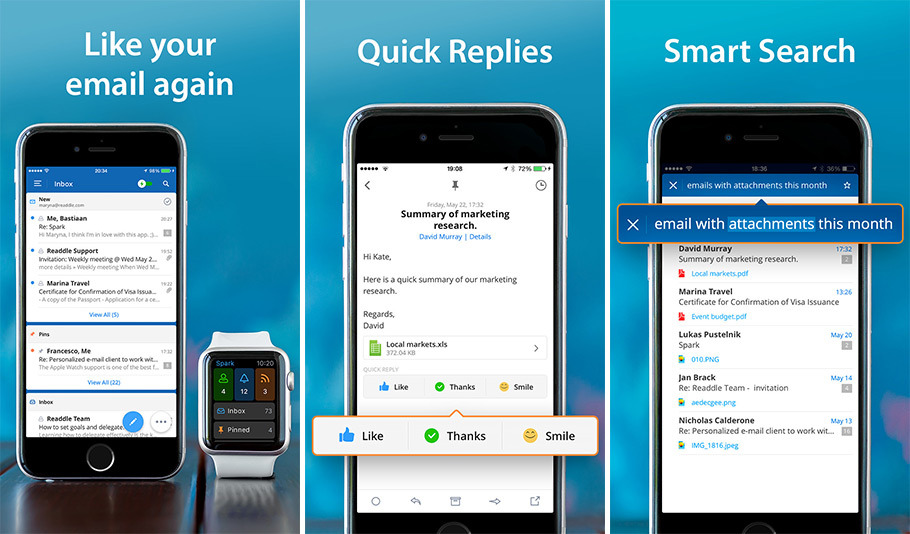 Mailbox offered a number of features beyond push Gmail support — most notably an emphasis on making your inbox reach "zero" by archiving emails once they have been dealt with. This makes it easier to remove clutter and stay focused with an onslaught of email.
If you liked Mailbox's inbox zero concept, as well as its customizable and varied quick swiping inputs, your best option is Spark by Readdle.
Like Mailbox, Spark offers both short and long swipes both left and right, and these are completely customizable. For example, short swipe to the right to archive a message, and long swipe to the right to delete.
Importantly, Spark also mimics Mailbox app badges, allowing users to view a count for their whole, unarchived inbox, rather than just unread messages.
Spark's features go well beyond what's noted here, including a dedicated Apple Watch app and 3D Touch support on the iPhone 6s, but the point remains: If you're looking for the most Mailbox-like email client, Spark is your best choice.
Unfortunately, Spark does not yet have clients for iPad or Mac, though Readdle has said both are in the works.
The most obvious choice: Gmail (or Inbox)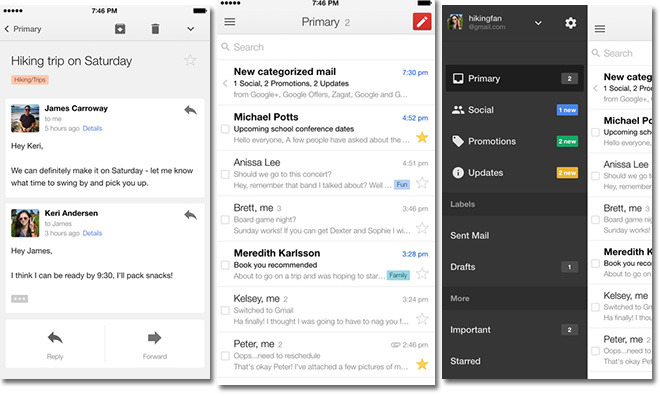 Google itself offers a pair of email clients that are both robust and functional.
The official Gmail app delivers what you'd expect, including support for multiple accounts, as well as instant push notification alerts for new messages. Those devoted to the multi-purpose swiping abilities of Mailbox will be disappointed, however.
Also, it should be noted that Gmail does not adhere to the left edge swipe gesture found in most iOS apps. Swiping from the left (or right) side of the screen flips between emails rather than going back to the previous menu, which we do find to be annoying.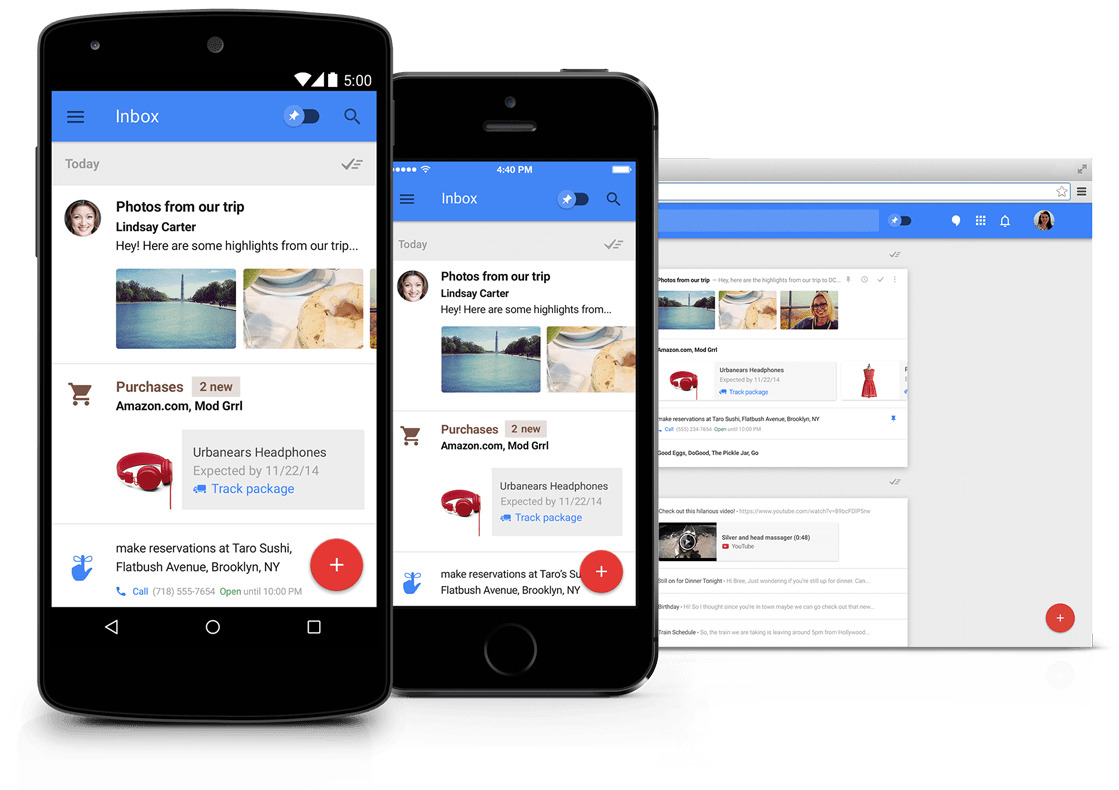 Google also offers a simplified email client called Inbox, which is also a free download on the App Store. It reimagines email in some different ways from Mailbox, including email bundling, highlighted information and more.
Both Gmail and Inbox are designed for both iPhone and iPad. However, there are no Apple Watch or Mac versions of the apps.
A solid all-around client: Microsoft Outlook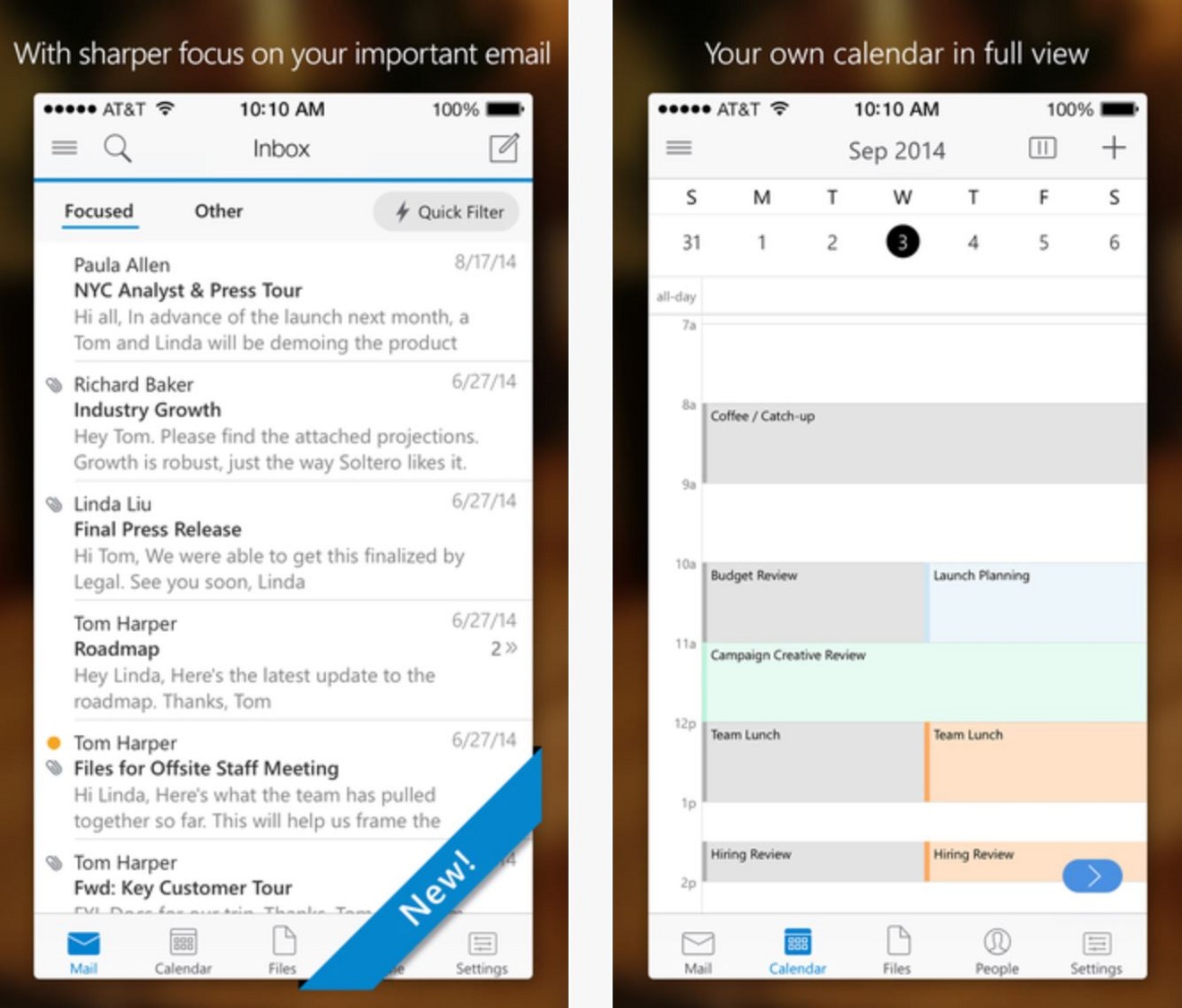 Microsoft Outlook is one of the best email clients available on iOS, though it has a few key differences from Mailbox that may dissuade some switchers. Most notably, there is no way to change the Outlook icon badge to display the number of all unarchived emails.
The Outlook app badge count will either display the total number of unread emails, or it will show unread emails only within Microsoft's "Focused Inbox." The Focused Inbox feature intelligently interprets which emails are personal and important, and which ones are likely just mass emailings of less urgency.
Like other email clients, users can swipe to quickly address emails in Outlook, though the controls aren't as advanced as in Mailbox or Spark. Outlook allows swiping left and right, but there is no "long swipe" option as found in other apps.
Still, Outlook is about as robust of an email client as you will find, and it offers instant push Gmail support, making it a strong candidate for anyone who previously used Mailbox. It also has a dedicated Apple Watch app.
Unfortunately, while Outlook on iOS is free, anyone looking to use Outlook on their Mac will have to pay, either a one-time fee or for an Office 365 subscription.
Apple Mail workarounds: iCloud forwarding, or app combinations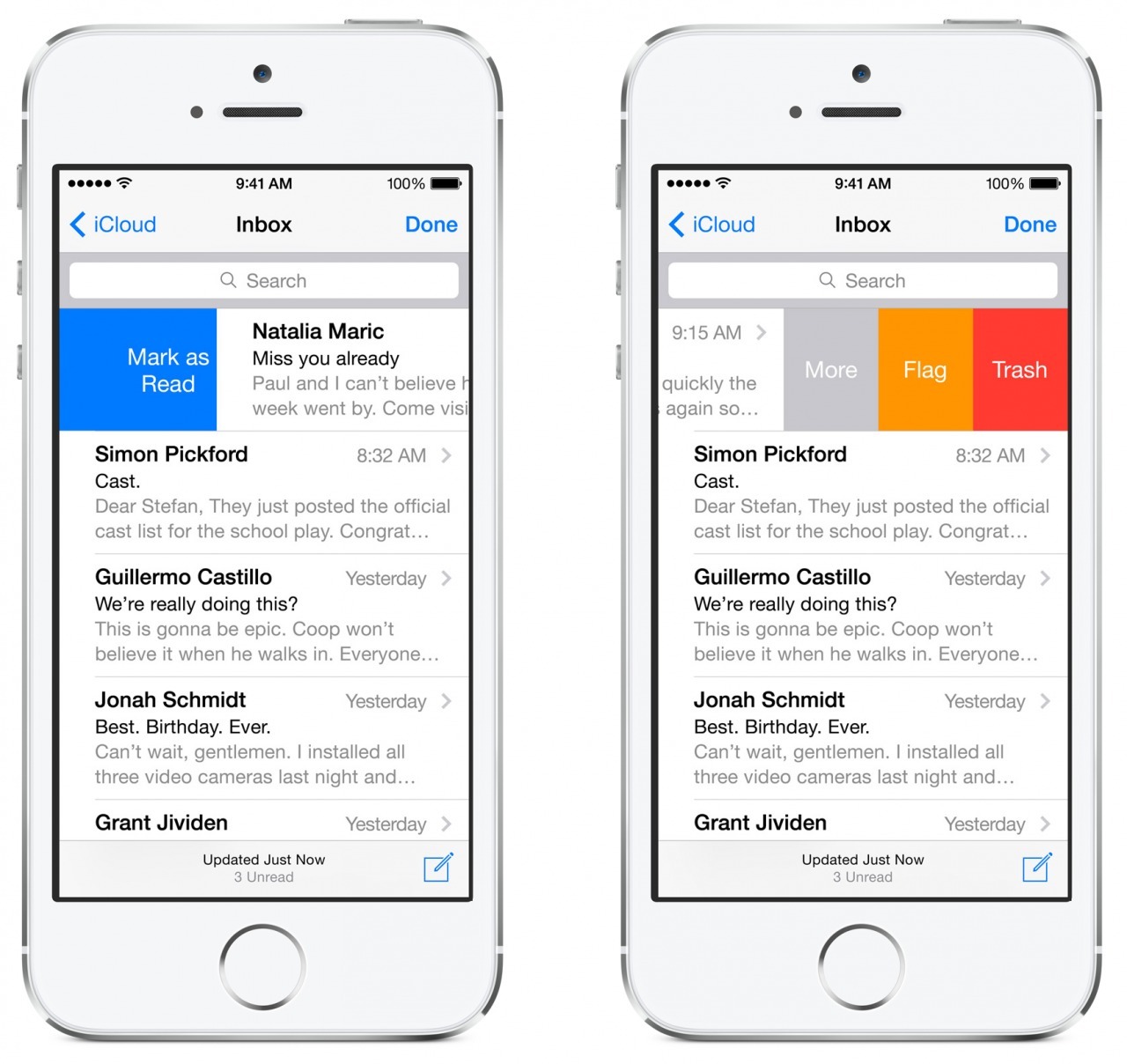 If you have Gmail and really want to stick with Apple's own Mail app for iOS, there are a few push notification workarounds that you can accomplish without jailbreaking.
The simplest way would be to have your Gmail forward to an iCloud account, though there could be delays associated with this. Still, it's a quick and easy fix for mobile email.
Another method would be an app combination. For example, you could install the official Gmail app to receive push notification alerts about emails. After receiving the alert, you could then open the Apple Mail app to read the note.
There's also a service called NuevaSync which adds push notification abilities for Gmail with Apple's Mail client. This service is priced at $30 a year.
Finally, a Google Apps subscription adds Exchange ActiveSync support. Google Apps is priced starting at $5 per user, per month.
Other options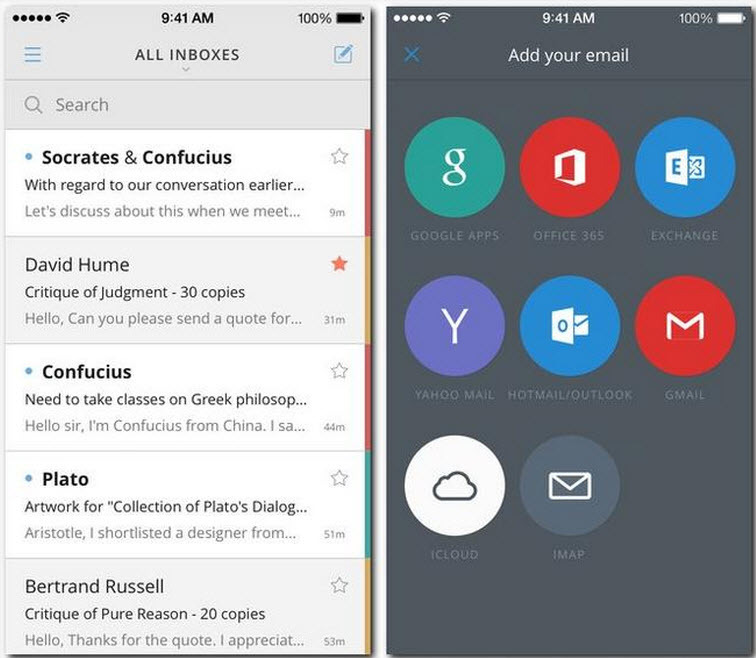 Of course, there are many other iOS email clients with push Gmail support, some of which are also popular and well received.
One option is CloudMagic, which currently boasts 3 million users. The company also has a Mac-specific version of its app set to launch in the near future.
CloudMagic isn't very Mailbox-like in terms of its swiping capabilities, but it does offer deep layers of control and customization that some users may find preferable to other options.
Boxer also offers push for Gmail, and continues to be updated with a free "lite" version for iOS. The company also sells Boxer Pro for $4.99 with additional features like Dropbox integration, custom quick responses, Exchange support, passcode lock, custom alert sounds and more. However, many of those features are found free in the other mail options listed here.