Jeb Bush says Apple Watch not intuitive, knocks battery life in 'review'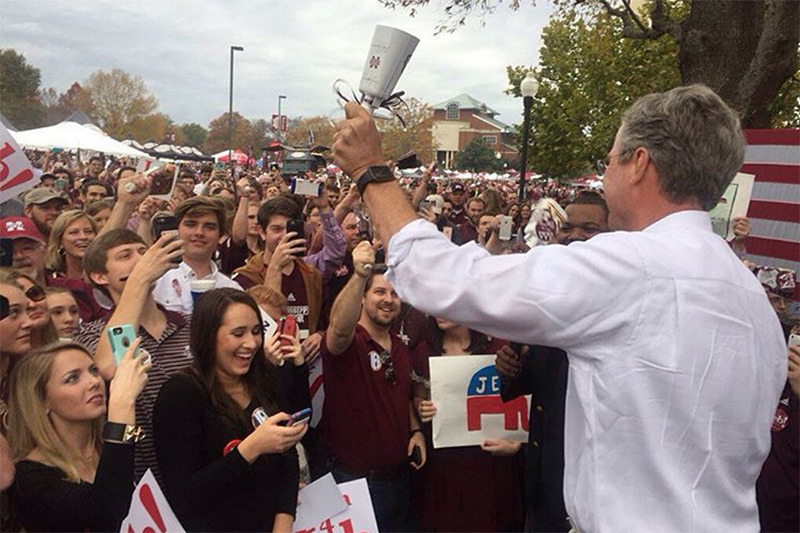 In a recent interview with Business Insider, Republican presidential candidate Jeb Bush shared his thoughts on Apple Watch, which he is often seen wearing on the campaign trail, and rattled off a few of his favorite apps.
Conducted at a town hall address in Milford, N.H., the short session dealt only with Bush's take on recent Apple technology, specifically Apple Watch. Bush has been seen wearing the device at campaign stops, debates and other public venues.
"It requires a lot more work than it needs to," Bush said. "It's not as intuitive as the other Apple products. The battery gets out too quick, I don't have time to learn all the applications, but it's cool."
He went on to speculate that Apple will iron out the kinks with next-generation Watch models, making them more fully featured and easier to use. Despite its flaws, Bush plans to stick with Apple Watch — or "iWatch" as he called it, referring to the name media outlets gave the device prior to its release — for the foreseeable future.
"Until someone comes out with something better, I'll probably keep mine," Bush said.
On apps, presumably iOS titles considering Bush owns and uses an Apple Watch, the presidential hopeful named CBS Sports Fantasy first, a must-have for keeping tabs on his fantasy football team. He also named The Associated Press' AP Mobile app, Kayak for campaign trail traveling, Amazon's Kindle and The Wall Street Journal. In all, Bush has about 40 apps in regular rotation.