Apple & Foxconn consuming 30-40 percent of Tainergy's growing solar cell production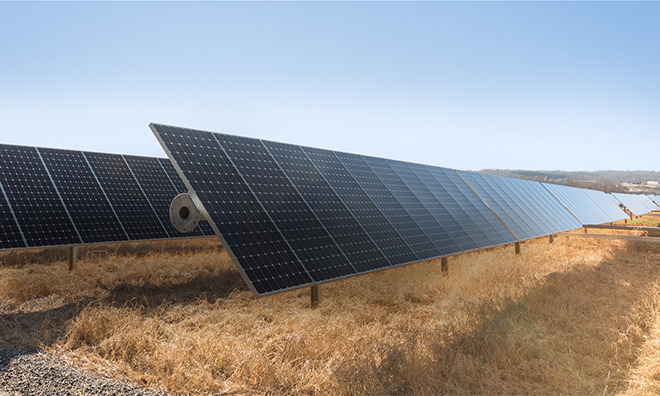 AppleInsider may earn an affiliate commission on purchases made through links on our site.
Apple's effort to convert suppliers over to renewable energy is resulting in it, along with partner Foxconn, consuming 30 to 40 percent of Tainergy Tech's solar cell production in China, according to Tainergy president Kevin Hsieh.
Tainergy's Chinese production is in the process of expanding from 250 megawatts peak to 280 by the end of the March quarter, Hsieh told DigiTimes. The company is in fact expanding in Vietnam as well to meet demand from China, though Hsieh credited that demand primarily to the Chinese government's adjustments to feed-in tariffs.
Though Tainergy is based in Taiwan, it's not expanding capacity there, Hsieh said. This is because of U.S. anti-dumping tariffs imposed on Taiwanese cells, and indeed growing capacity in Vietnam will also allow the company to circumvent the European Union's minimum import prices for Chinese-made modules.
Apple is ultimately hoping to get its suppliers using over 2 gigawatts of clean energy. Foxconn alone is planning to build solar facilities capable of generating 400 megawatts to offset the power consumed by its Zhengzhou factory, where iPhones are assembled. That solar capacity is only expected to be fully online by 2018.
Apple has already finished constructing 40 megawatts in Sichuan province to offset its Chinese operations and retail stores, and elsewhere in China, the company is working on another 200 megawatts to offset suppliers.
The supply chain is by far Apple's largest source of pollution worldwide. Many suppliers are based in China, where coal is still the backbone of the power grid despite its non-renewable status, and its impact on air quality and climate change.