Beatles streaming listeners 'Come Together' on Apple Music & Spotify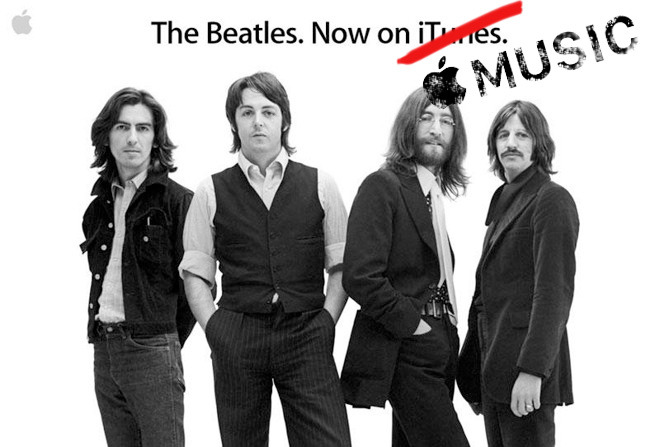 AppleInsider is supported by its audience and may earn commission as an Amazon Associate and affiliate partner on qualifying purchases. These affiliate partnerships do not influence our editorial content.
Online discussion about the streaming debut of The Beatles centered around the two presumed industry leaders, Spotify and Apple Music, while listeners' favorite track was "Come Together," a new analysis reveals.
After the band's legendary catalog debuted on streaming services last week, Brandwatch analyzed what listeners were saying on social media. They found that while Spotify was the service mentioned most in connection with The Beatles, the recently launched Apple Music came in second place.
Both were well ahead of other competing streaming services like Google Play, Microsoft Groove, Tidal, and Amazon Prime. A summary of Brandwatch's findings was published by the Daily Mail.
In all, more than 50 million Beatles songs were said to have been played in the first 48 hours of streaming availability. The most popular song was "Come Together," which was streamed 1.8 million times on Spotify, followed by "Let It Be" and "Hey Jude."
Listeners were also happy to be streaming The Beatles for Christmas: Brandwatch found that 87 percent of the online discussion of The Beatles was positive.
Apple last revealed subscriber totals for Apple Music in October, when it was at 6.5 million paid users. With free trial customers included, Apple Music had more than 15 million users at the time.
However, those numbers were likely boosted by the launch of Apple Music on Google's Android platform, which debuted less than a month later.
Apple's primary competitor in the streaming space is market leader Spotify, which boasted 20 million paid subscribers as of June.