New lawsuit demands $150M from Spotify for failing to pay license holders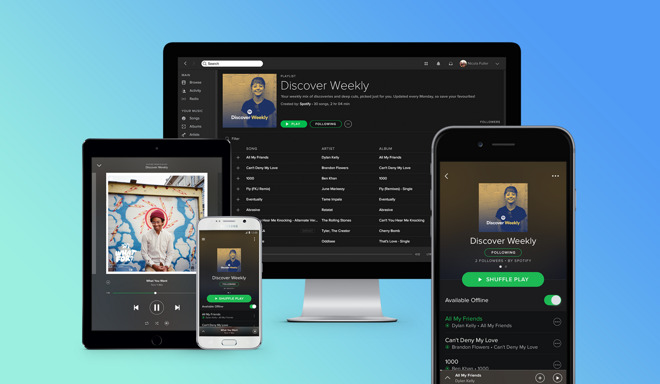 AppleInsider may earn an affiliate commission on purchases made through links on our site.
In an escalation of the battle over streaming royalties, a new class action lawsuit is asking for at least $150 million in damages from Spotify for allegedly streaming songs without proper licensing.
The suit was filed through the Central District Court of California by David Lowery, best known for heading the bands Cracker and Camper van Beethoven, Billboard said. Spotify is accused of failing to identify or locate the owners of the music to pay them, as well as not issuing a notice of intent to employ a compulsory license.
The case moreover claims that Spotify has publicly admitted to not obtaining licenses, having created a reserve fund worth millions of dollars for handling absent royalty payments.
Part of the $150 million sought stems from potential penalties ranging from $750 to $30,000 for each infringed work, and as much as $150,000 per song used in willful infringement.
Should Lowery's side win the case Spotify may not only have to pay penalties and legal fees, but stop streaming the songs in question until licensing is secured. Some songs mentioned include titles like "King of Bakersfield" and "Tonight I Cross the Border," which have already been removed from play.
Many musicians have complained that streaming services like Spotify, Pandora, and Apple Music don't pay well enough to sustain a career, which is a growing problem as the industry shifts away from a download model. Even Taylor Swift, one of the world's richest artists, threatened to boycott Apple Music until the company agreed to pay royalties for streams by trial listeners. Pandora and others were recently forced to offer better payments after a Copyright Royalty Board ruling.