DJI launches Phantom 3 4K, bringing ultra high res video to $999 model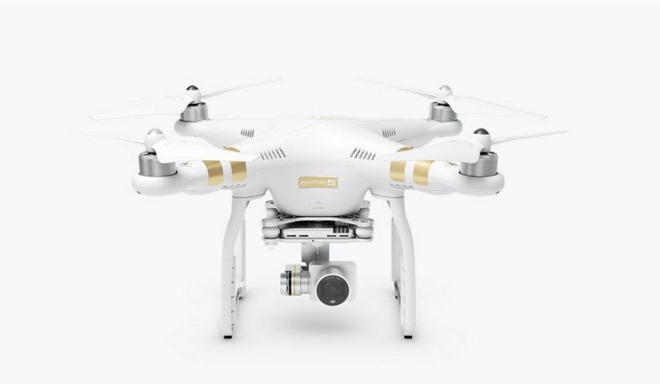 AppleInsider may earn an affiliate commission on purchases made through links on our site.
DJI on Monday launched the Phantom 3 4K, its first drone below the Phantom 3 Professional to support shooting at 4K resolution.
Through an extended Wi-Fi link, the drone can be controlled at ranges up to 3,937 feet (just under 0.75 miles), farther than the Phantom 3 Standard. Since it lacks DJI's Lightbridge system however, users get a 480p live stream, instead of the Professional's HD quality, which also extends out to 3.1 miles. Final recorded video is rendered at 4K resolution.
The Phantom 3 4K's main advantage is price, as it costs $999 — $260 less than the Professional. Announced on Monday, it's already available to order direct from DJI, as well as through authorized resellers, including AppleInsider partner B&H Photo.
DJI has meanwhile released a black version of the Inspire 1 Pro. The Inspire series is aimed strictly towards professionals, with the Pro in particular having features like Lightbridge, a 16-megapixel micro four-thirds camera, and a dedicated remote. It costs $4,499.