Apple exploring new multi-camera optical zoom system for future iPhones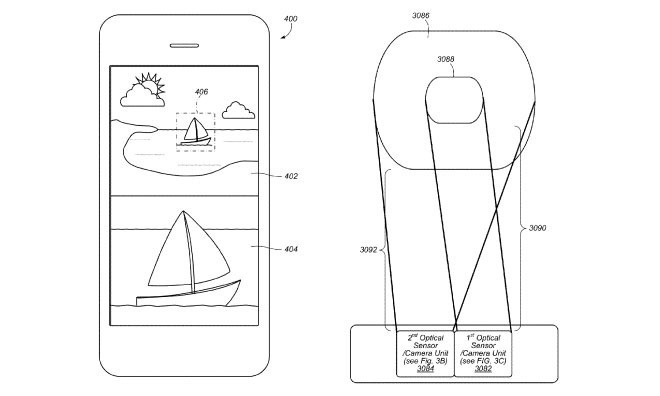 Mobile photographers might soon have the option of zooming in on their targets without the image degradation that comes with traditional digital zoom, if a new multi-camera optical zoom system spotted in a recent Apple patent application makes it into production.
According to the application, Apple's system utilizes two cameras with different focal lengths. When users take a photo, the device would actually capture two images simultaneously.
In some cases, Apple imagines capturing two still photos. In others, one camera would store a still image while the other would store a short video, similar to the existing Live Photo feature.
Both images — whether still or video — would then be combined to create a new image depending on the user's zoom preferences.
This system is not unlike that used to capture three-dimensional images, which is itself modeled on the way human depth perception operates. Multiple lenses (human eyes) see the same image from slightly different perspectives, and a computer (the brain) combines them to create a single view.
Last year, Apple acquired multi-sensor imaging firm LinX Imaging for a reported $20 million.
Apple credits Claus Molgaard and Iain A. McAllister with the invention of U.S. Patent Application No. 14/788386.