Apple blocked Volkswagen from showing off wireless CarPlay at CES, carmaker says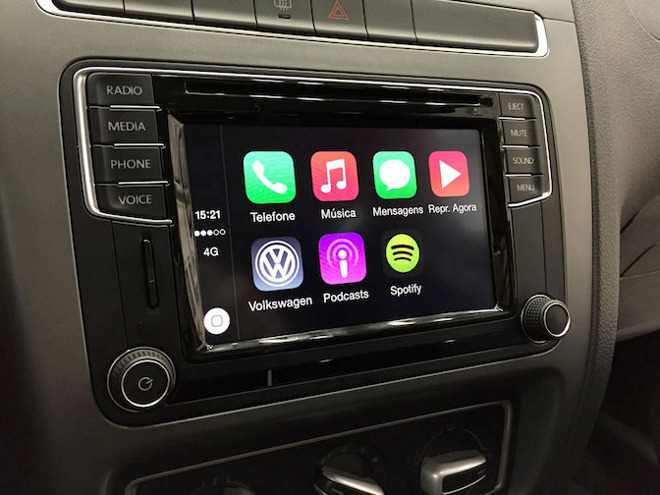 AppleInsider may earn an affiliate commission on purchases made through links on our site.
Volkswagen had hoped to showcase wireless CarPlay support at this week's CES in Las Vegas, but Apple stopped it from doing so, a development head from the company said on Friday.
"We wanted to demonstrate wireless CarPlay and the owner of CarPlay technology didn't allow us to," Volkmar Tannerberger, head of electrical and electronic development, explained to Car and Driver.
Tannenberger didn't say why Apple would object. It might have felt that the technology wasn't yet up to its standards, or it could be waiting to showcase it at an event of its own, such as its rumored March event or WWDC 2016 in June.
A third possibility is that Apple is temporarily distancing itself from Volkswagen in light of it admitting to rigging emissions data to pass U.S. standards.
VW instead chose to show off MirrorLink, an open-source platform which doesn't work with iPhones but does allow Android devices to be controlled from a dash display via Wi-Fi and a car-friendly interface. The technology could be paired with wireless charging in the future, VW suggested.