Apple's CarPlay wins Autoblog 2016 Technology of the Year award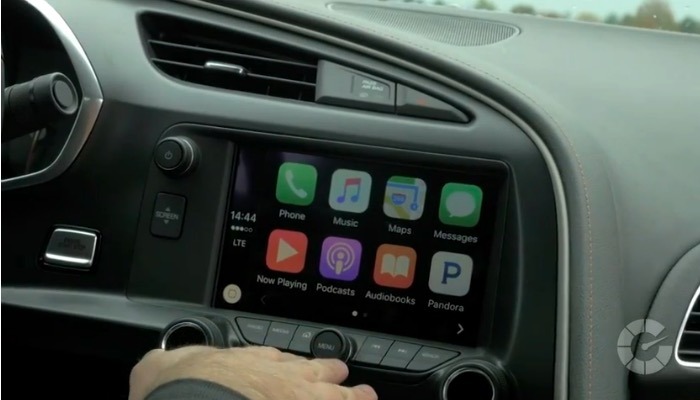 Apple's CarPlay was awarded the "best individual technology feature in a vehicle" by Autoblog at Detroit's North American International Auto Show.
"Apple's CarPlay represents the impact technology is having on our connected lives and brings an experience that is easy to use and enhances the lives of consumers who use this product," stated Stephen Rouse, Autoblog Director of Product and Technology.
CarPlay beat out six other finalists in the technology of the year category: Audi Virtual Cockpit, Ford Sync 3, Google Android Auto, Smart Cross Connect App, Volkswagen MIB II Infotainment and Volvo Sensus Connect."One of the best advantages of using CarPlay is that consumers can bring Apple Maps into their vehicles" - Autoblog
The site noted that "consumers will appreciate the straightforward approach with which CarPlay brings their iPhones to life on the vehicle's touchscreen. CarPlay functions almost exactly the same way the smartphone does, which makes a user's transition into the car seamless and simple."
It added that "one of the best advantages of using CarPlay is that consumers can bring Apple Maps into their vehicles. Depending on the make and model of their cars, this can potentially save car owners from having to shell out hundreds or thousands of dollars to a dealership for an advanced navigation package."
CarPlay Maps and navigation were earlier cited by dealerships as a compelling feature selling GM vehicles, after the American automaker aggressively moved to bring Apple's technology to the largest number of vehicles of any other car manufacturer.
Earlier this month, Apple began detailing a comprehensive list of vehicle models that include support for CarPlay.
Alongside CarPlay, editors also awarded the 2016 Tesla Model S P90D as the vehicle "that showcases the most transformative, integrated technologies in the automotive experience overall," noting that the car "amazed us with self-driving capabilities that we thought were still years off."