Apple bumps tvOS to version 9.1.1, adds Podcasts app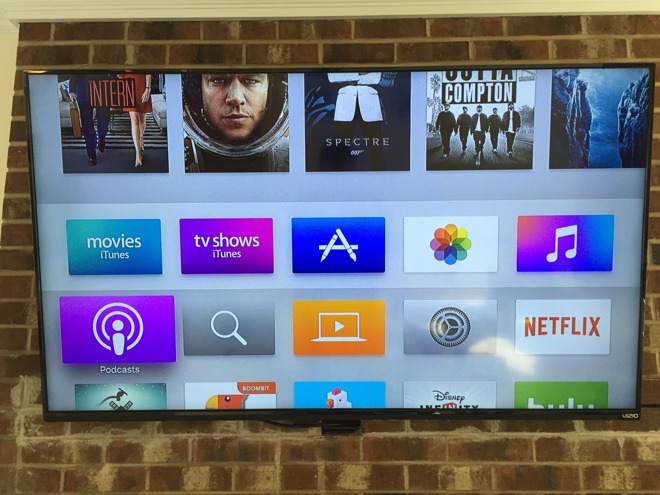 AppleInsider may earn an affiliate commission on purchases made through links on our site.
Apple on Monday released tvOS 9.1.1, the third iteration of the Apple TV operating system that brings with it bug fixes, performance tweaks and a new Podcasts app.
For Apple TV owners who also listen to podcasts via iTunes, the new Podcasts app will allow them to easily play new episodes via their home theater systems. The app automatically synchronizes subscriptions from iTunes via iCloud.
Apple has not detailed any other changes to tvOS 9.1.1, but they are likely minimal and under-the-hood as the company gears up to release a much larger update with tvOS 9.2.
With new Podcasts app support, AppleInsider readers can listen to our podcast on a bigger set of speakers. The show can be found on Apple TV by searching for "AppleInsider," or will be added to a user account by subscribing through iTunes.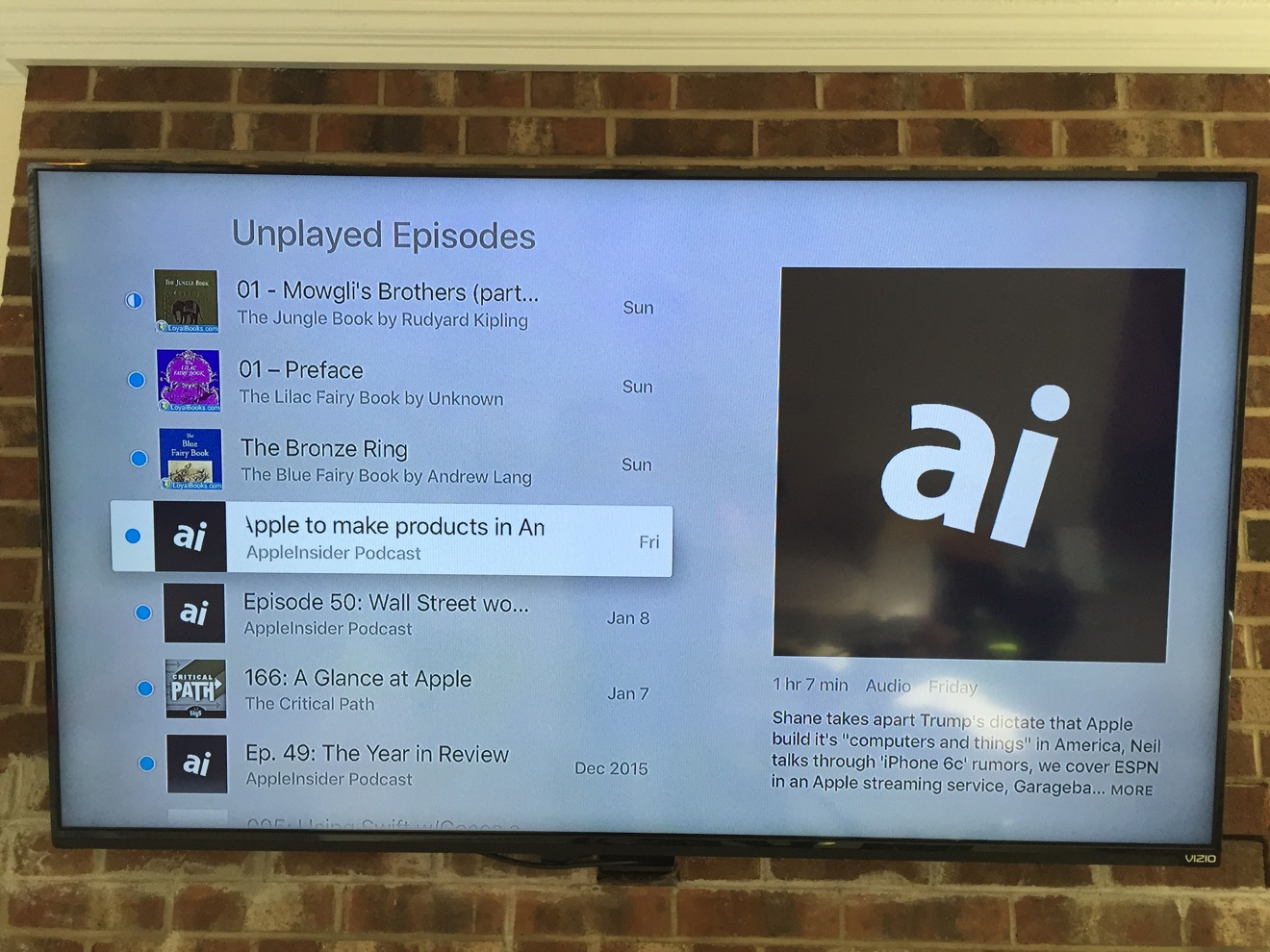 Announced earlier this month, tvOS 9.2 brings a number of enhancements including a redesigned app switcher, app folders, and support for Bluetooth keyboards. There is no word on when tvOS 9.2 will be released to the public, but it is expected this spring.
tvOS 9.1.1 is available now as an over-the-air update for the fourth-generation Apple TV.