Apple's 'iPhone 7 Plus' to sport dual-camera iSight array built on LinX imaging technology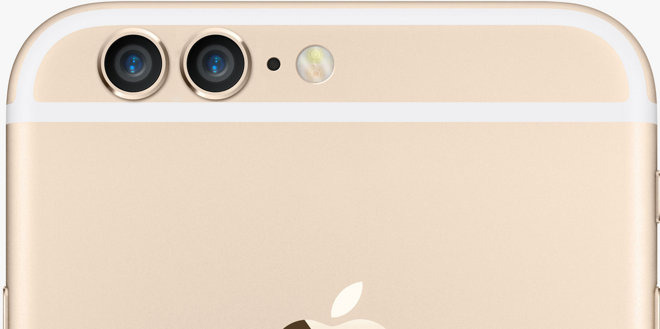 Apple's next-generation, jumbo-size iPhone is expected to come in a dual-camera configuration — with optical image stabilization and zoom — achieved through technology procured from last year's LinX acquisition, according to well-connected KGI analyst Ming-Chi Kuo.
In a note to released to investors on Wednesday, and subsequently obtained by AppleInsider, Kuo said he expects Apple to continue the trend started with iPhone 6 and launch two new models in 2016. With one catch. While the 4.7-inch "iPhone 7" will feature the usual iSight rear-facing shooter, the analyst believes Apple is prepping two 5.5-inch "iPhone 7 Plus" variants, one with a single imager and another sporting a dual-camera design for increased flexibility.
Apple was rumored to be working on a similar setup in 2014, but the mythical handset never made it to market. Apple was indeed looking to include the exotic tech in iPhone 6s, though early technological bottlenecks in compact camera module algorithms and assembly precluded its incorporation in a shipping product, Kuo said.
In the intervening months, Cupertino was able to apply tech gained from its 2015 purchase of LinX, an Israeli firm specializing in squeezing high-definition images out of relatively small multi-lens configurations.
For its first foray into dual-CCM imaging, Apple is expected to source hardware from longtime supplier Sony. Both of the iPhone 7 Plus' CCMs will be 12 megapixel compact image sensors (CIS), one supporting optical image stabilization and a wider field of view, while the other will come loaded for bear with a 2-3x telephoto lens. OIS was introduced as a differentiating iPhone 6 Plus feature in 2014, but optical zoom is an new territory for Cupertino. It's not clear if the single-camera iPhone 7 Plus will also boast optical zoom.
Kuo's description is nearly identical to an Apple patent application published in 2015, just one week after the LinX buy.
Apple's plans for software support are likewise unknown, but with two CCMs iPhone would be capable of switching between sensors depending on shooting conditions, stitching together image data from both modules for ultra high-resolution pictures or splitting the difference with a hybrid solution.
Like past cutting-edge iPhone advancements, the upcoming dual-camera system will likely be in short supply. To alleviate inevitable constraints as production ramps up, Kuo anticipates Apple to offer both single-camera and dual-camera versions. There has been no word on pricing, though it can be assumed that a top-end, two-lens configuration will be more costly than its "normal" stablemates.
Kuo estimates the dual-camera model will account for 25 to 35 percent of total iPhone 7 Plus shipments in 2016.