Apple Music update lets Android users save songs to SD cards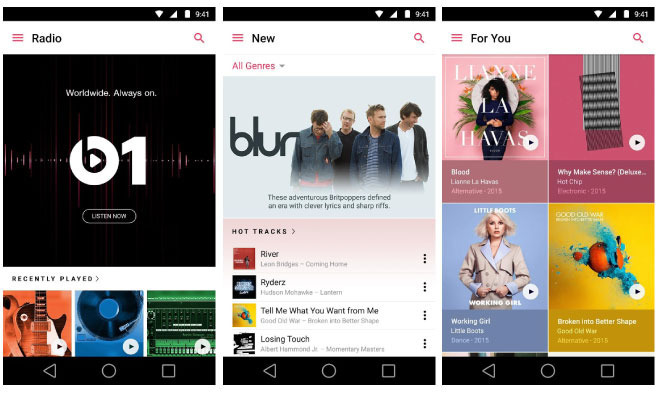 Apple in an update to the Android version of Apple Music on Wednesday added the ability to save downloaded songs to an SD card, greatly increasing the offline listening library capacities for phones running Google mobile operating system.
In the latest Apple Music for Android version 0.9.5 release notes, Apple says the added SD card functionality will allow users to keep more music offline. Unlike Apple's own iOS devices, certain Android handsets come with built-in SD card slots to expand internal storage capacities
As noted by The Verge, most users will be saving songs to microSD cards that, while less capacious than the full-size SD card format, offers an advantageous value proposition compared to iPhone and iPad. For example, a 128GB microSD card that effectively doubles the space of Apple's largest preconfigured option can cost as little as $13 on Amazon.com.
Today's update also includes a full schedule of Beats 1 shows and adds new browsing options for Composers and Compilations, which Apple says helps surface classical music and movies soundtracks.
Apple first launched an Android version of its music streaming service in November, granting users access to curated playlists, live Beats 1 radio, iTunes Connect and iTunes purchases. The company has yet to release statistics on Apple Music's Android user base, and Google Play offers equally vague metrics, saying the app has been downloaded between one million and five million times.
Apple Music version 0.9.5 is a free update from the Google Play app store. Apple is still offering a 90-day free trial for new users with subscriptions starting at $9.99 per month.