Under pressure from Apple Music, Spotify tries to buy new subscribers' love with free Chromecast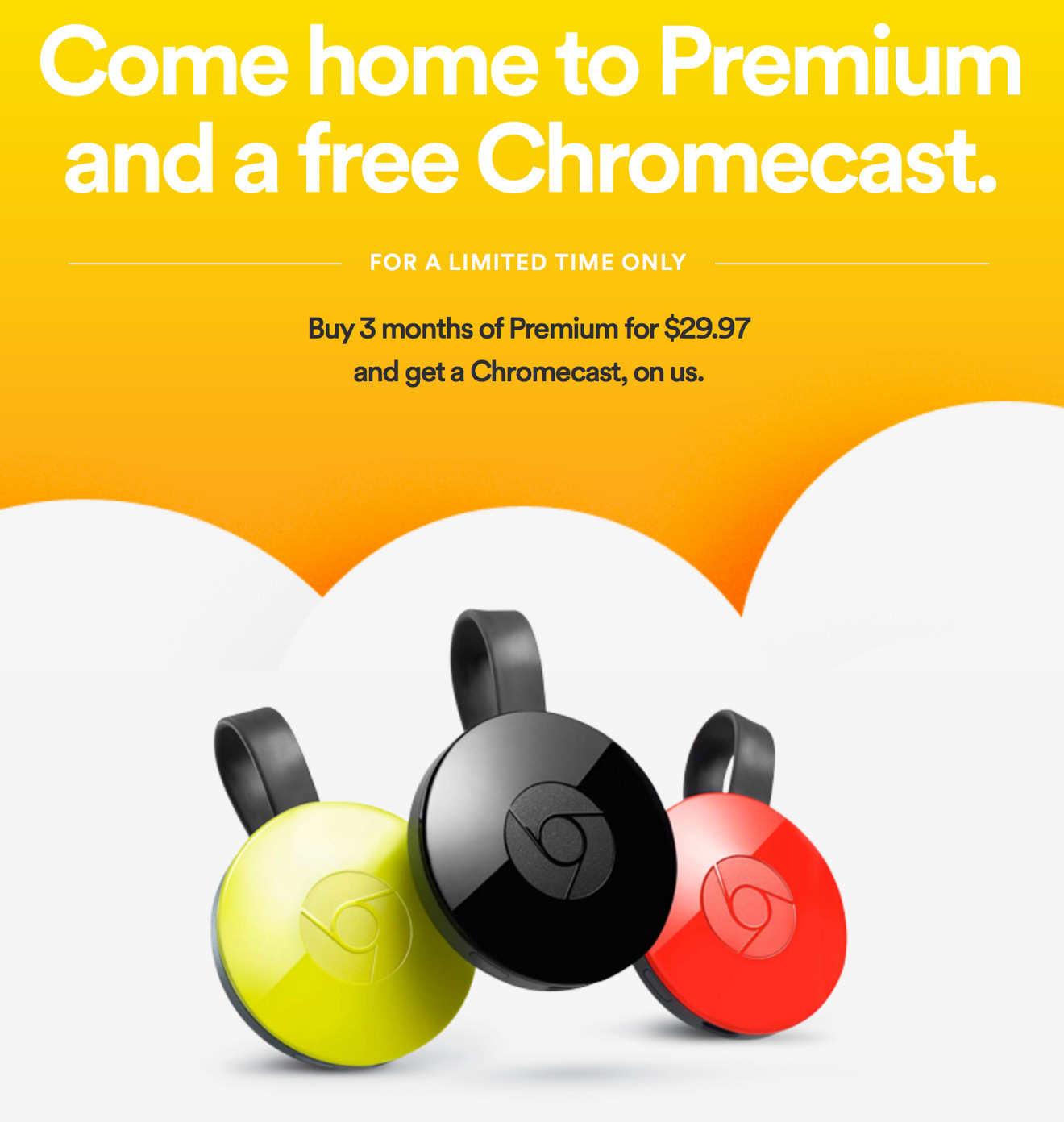 In the face of intense competition from Apple Music and free alternatives like YouTube, streaming provider Spotify is working to entice consumers to sign up for its premium service by offering Google's Chromecast gratis to new subscribers.
A $29.97, three-month subscription will net any eligible Spotify member a free Chromecast until Feb. 28. The promotion is open to any Spotify Free user in the U.S. or UK who hasn't already used their Spotify Premium trial and was not previously a Spotify Premium subscriber.
The most recent Chromecast currently sells for $35, making this an intriguing deal for anyone on the fence about a Spotify Premium subscription.
Spotify and Google announced Chromecast support last September. Spotify had previously been a significant holdout from Google's in-home streaming efforts, focusing instead on its own Spotify Connect platform.
Based in Stockholm, Spotify can arguably be credited with kickstarting the adoption of subscription-based streaming music services around the world. The introduction of Apple Music has put pressure on the firm, however, and emboldened many major artists to demand that Spotify drop its popular free tier.
Being included as a default app on the world's most popular handset has helped Apple Music catch up to the competition, posting impressive growth. Apple's service currently boasts more than 11 million paid subscribers — just 7 months after launch — compared to fewer than 30 million paid members for the 9-year-old Spotify.