Overwhelming demand for Apple Pay's China launch causes sign-up hiccups [u]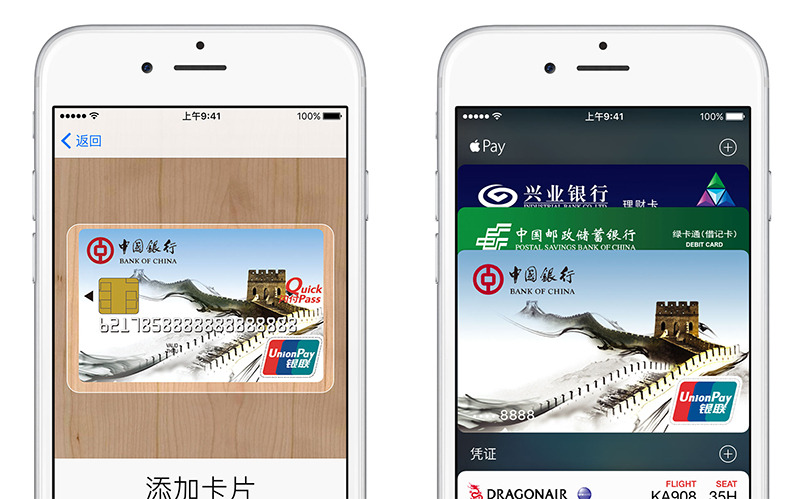 A rush from Chinese users to sign up for contactless transactions via Apple Pay has taken its toll on the service's servers, preventing consumers from adding their credit and debit cards [updated].
Users attempting to sign up after Thursday's launch were met with error messages saying their iPhone could not connect to Apple Pay, or that the verification for the card was not available, according to reports obtained by Caixin.
The issues were apparently because of overwhelming demand, with too many people trying to sign up at once, initial reports said.
The popularity of Apple Pay at launch is likely related to how universally supported it is out of the gate — Apple's tap-to-pay service debuted with support for 80 percent of credit and debit cards in the country. Current and planned support involves 19 of China's largest lenders, including day-one support from market leader Industrial and Commercial Bank of China.
On the retail end, supporting stores are 5Star.cn, Mannings, Lane Crawford, all days, Carrefour, Apple Store, McDonald's, Burger King, 7-Eleven, KFC, and more.
Apple Pay also launched in China this week with in-app payment support for developers. In-app payments are processed by CUP, Lian Lian, PayEase, and YeePay.
Apple Pay first launched in the U.S. in late 2014 exclusive to the iPhone 6 and iPhone 6 Plus, later expanding to Apple Watch and the iPhone 6s series. Compatible handsets now also support Apple Pay in the U.K., Canada, and Australia.