MasterCard to roll out Apple Pay support in Canada, Brazil and Asia in 2016, report says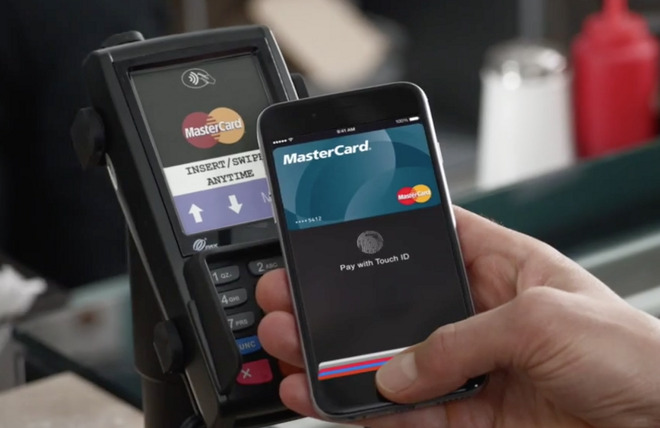 A report on Monday suggests Apple Pay is on track to integrate wider availability in Canada, Brazil and parts of Asia with help from MasterCard, which will expand credit card support into those regions later this year.
According to an internal document obtained by MacRumors, MasterCard is looking to build out Apple Pay support in Brazil, Canada, Hong Kong, Japan and Singapore in 2016. As the veracity of the document is unknown, the publication is reporting the supposed expansion as speculation.
Apple Pay is already available in the Canadian market, but MasterCard integration could foreshadow support from large card-issuing financial institutions, something currently missing in the limited American Express partnership. Users in Canada can link first-party AmEx cards with their Apple Pay account, but not those co-branded cards like those offered through big banks like Scotiabank.
Beyond Canada, MasterCard is reportedly eyeing rollouts in Hong Kong, Japan and Singapore, all markets where touchless payment systems are well entrenched. In addition, the credit card company is looking to debut Apple Pay in Brazil, a burgeoning marketplace for Apple products.
Apple last year announced Apple Pay would launch in in Hong Kong, Singapore, and Spain sometime in 2016, but failed to disclose details on the matter. It is possible that the company was referring to the reported MasterCard partnership.