Apple Pay dominates merchant mindshare for contactless payments, survey finds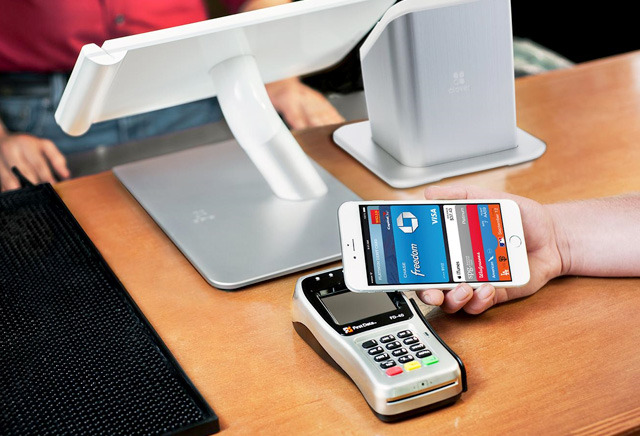 A new poll of merchant processing partners has found that Apple Pay is by far the most desired tap-to-pay method, easily exceeding demand for rival services like Android Pay, PayPal and Samsung Pay.
Investment firm Piper Jaffray polled 507 value added resellers and independent software vendors, and found that 44 percent of their point-of-sale merchant customers are already using or have requested more information about NFC payment terminals.
Among those interested in contactless payment solutions, 67 percent of merchants expressed a desire to support Apple Pay. That was by far the most popular option among merchants, the poll found, easily besting second-place finisher Android Pay.
Coming in third with just 8 percent was PayPal, while only 7 percent of merchants expressed a desire to support Samsung Pay.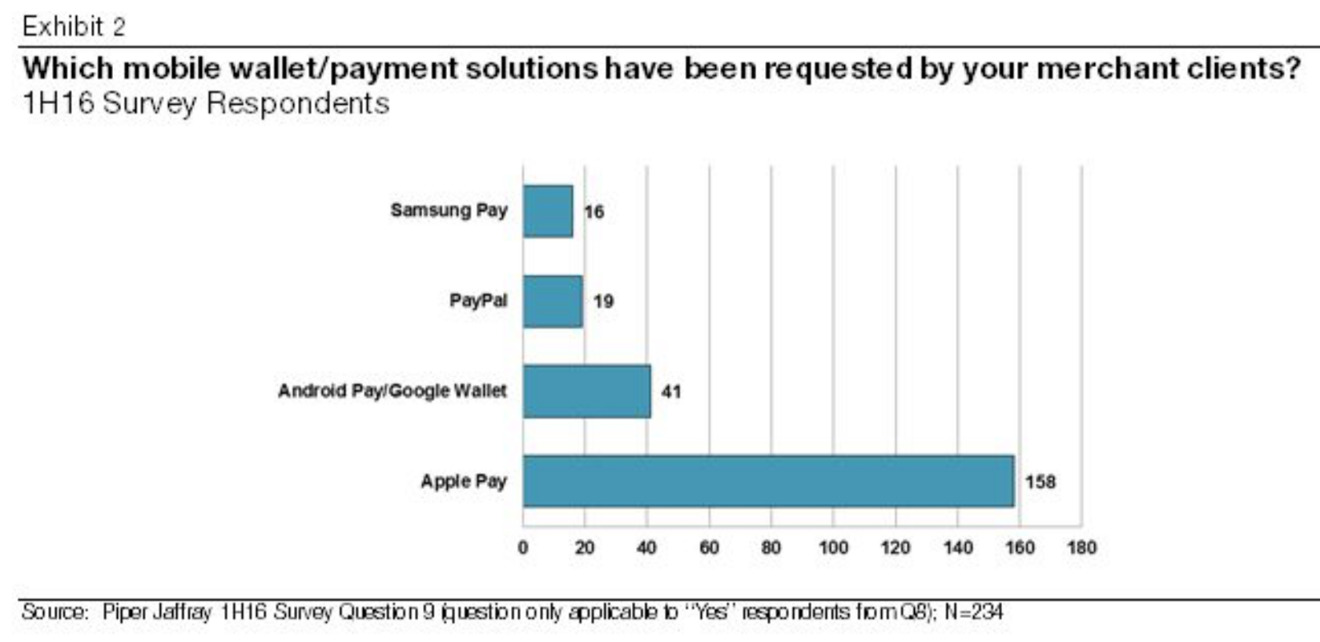 "We believe it is telling that PayPal, who has been the leader in digital payments, so significantly under-indexed Apple Pay and Android Pay," analyst Gene Munster wrote in a note to investors.
While the survey reflects poorly on PayPal, Munster said it's an encouraging sign not only for Apple, but for digital wallets in general.
Still, he doesn't expect Apple Pay to greatly impact the company's bottom line — Piper Jaffray's estimates call for less than 1 percent of Apple's revenue and earnings in 2017 to be Apple Pay related.
"Apple Pay's significance is an engagement tool, which longer term is a must-have for any successful phone as cash slowly goes away," Munster said.
In the U.S., Apple Pay is supported by more than 1,000 card issuers, and it is accepted at more than 2 million point-of-sale locations. Tap-to-pay support with Apple Pay can be found in the iPhone 6 and iPhone 6s series, as well as Apple Watch, and is expected to expand to the new 4-inch "iPhone SE" this month.