Alleged cases for 'iPhone 7' & 'iPhone SE' may support rumored features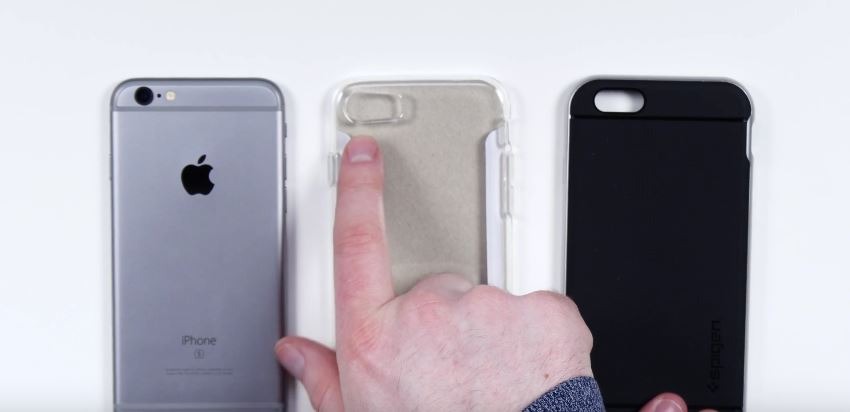 A video posted to YouTube on Thursday depicts what are said to be two Chinese-made cases for Apple's upcoming "iPhone 7" and 4-inch "iPhone SE," potentially supporting rumors about the devices' features.
The supposed "iPhone 7" case, obtained by Unbox Therapy, appears to have a bigger and asymmetrical camera opening when compared with cases for the iPhone 6/6s. That could suggest that both the regular and Plus versions of the new phone will use dual-lens cameras, but it's also possible that the standard model will simply have a large single-lens system. So far the dual-lens upgrade has only been rumored for Plus units.
The bottom of the case may support the idea that Apple is abandoning a headphone jack in favor of using Bluetooth and Lightning audio. A cutout where the 3.5mm jack would normally be instead matches a nearby speaker opening, also suggesting that the "iPhone 7" will have twin speaker ports.
The "iPhone SE" case, meanwhile, indicates that the device will share design traits with the iPhone 5 and 5s, including rounded volume buttons. The positioning of those buttons has changed though, which may align with rumors that the SE will have curved edges like recent iPhones.
It's possible that one or both cases are only based on rumors, especially as the SE case is labeled as being for the "5se." It is a regular occurrence, however, for specifications to be leaked to Chinese case makers, which have a vested interest in beating competitors to market.