IDC predicts 14M Apple Watch sales in 2016, growing to 31M in 2020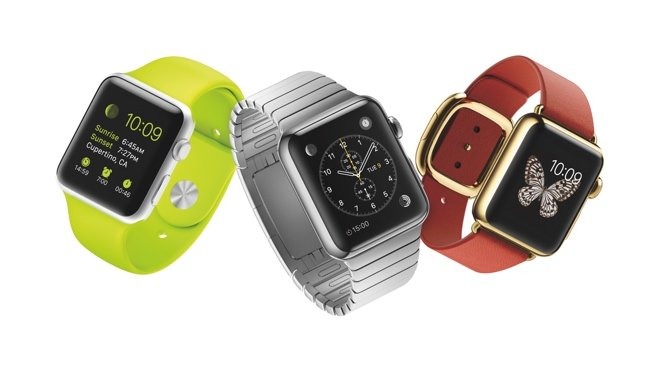 The wearable smartwatch market will continue to grow for the foreseeable future, research firm IDC believes, with the Apple Watch forecast to continue earning the most sales through the year 2020.
IDC's latest predictions for the smartwatch market were published on Thursday, hypothesizing that the Apple Watch will command a 49.4 percent share of the smartwatch market this year with sales of 14 million units. That's well ahead of Android Wear, which IDC believes will take second place with a 21.4 percent share on 6.1 million units.
In comparison, one recent forecast suggested the Apple Watch captured 63 percent of smartwatch shipments in 2015. Apple, however, has not disclosed official Apple Watch sales figures.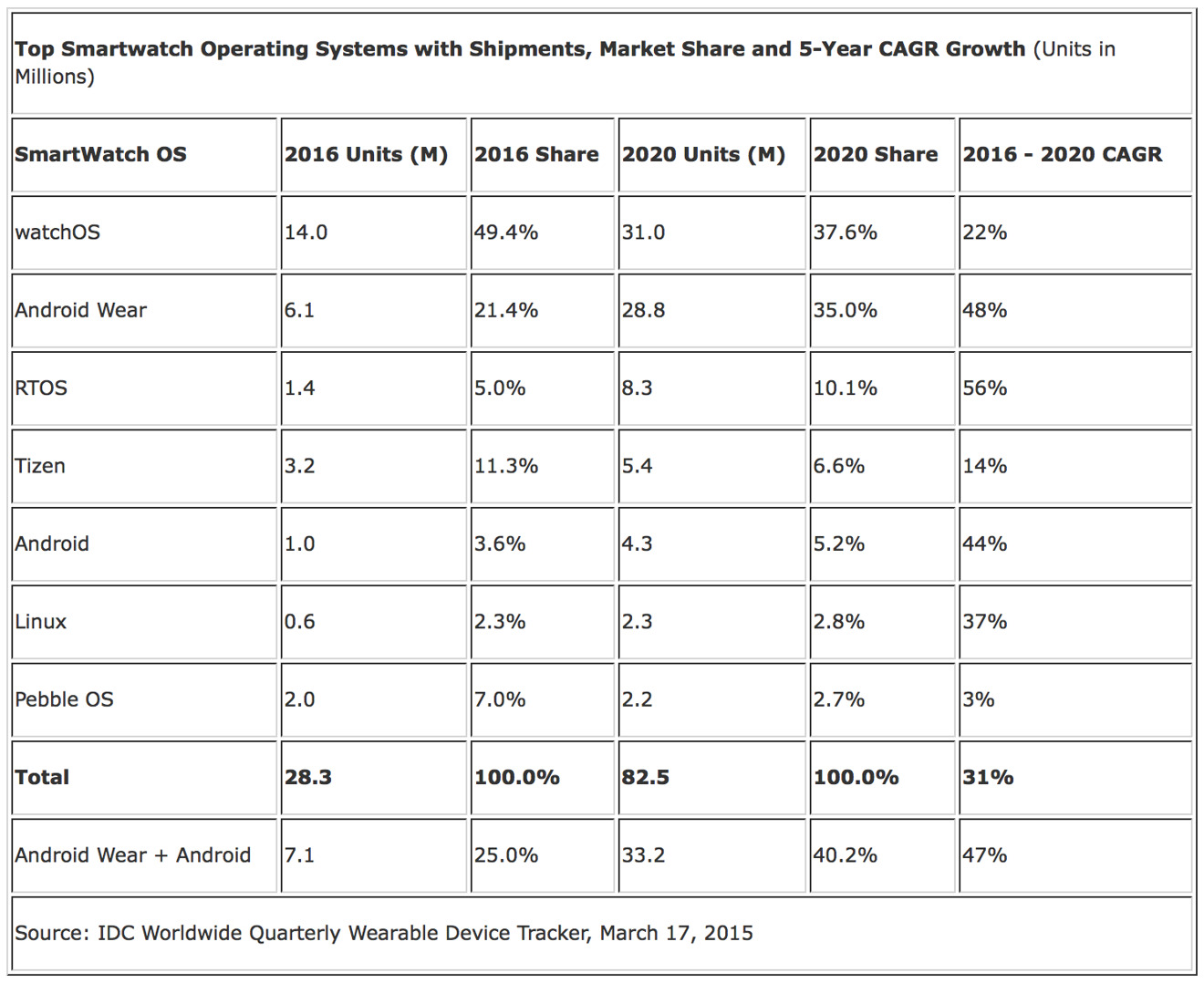 IDC believes the smartwatch market will mimic the smartphone space, with Apple's watchOS and Google's Android Wear proving to be the two biggest players, accounting for the lion's share of the space.
In its long-term forecast, IDC believes the Apple Watch will represent 37.6 percent of smartwatch sales in 2020, with 31 million units. Android Wear is predicted to close the gap somewhat, but still trail Apple, with a 35 percent share on sales of 28.8 million units.
Apple Watch and Android Wear are predicted to account for just a quarter of all wearable devices this year, growing to about a third of the market by 2020. IDC believes traditional watch makers should focus on basic fitness or sleep tracking functions that can operate silently, without the need for a complex operating system or dedicated ecosystem of apps.
"With few exceptions, this part of the smartwatch market is still in its initial stages," said Ramon Llamas, Research Manager for IDC's Wearables team. "We expect to see major changes, with smartwatches that actually look like watches, user interfaces that are easier than swipes and gestures, applications that rival those on our smartphones, and connections to networks, systems, and other devices. This puts pressure on smartwatch platforms to develop further from where they are today."