With 63% share, Apple Watch pushes global smartwatch shipments past Swiss watches for first time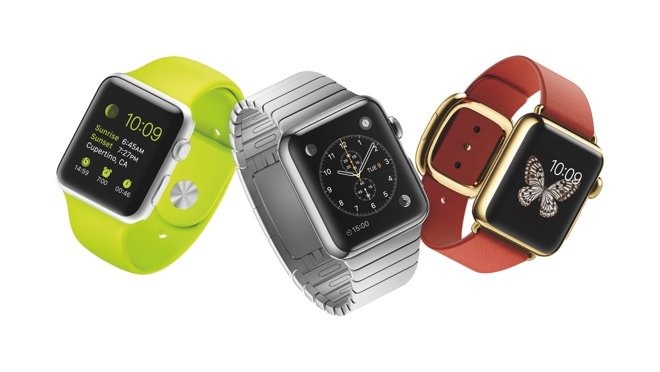 AppleInsider may earn an affiliate commission on purchases made through links on our site.
Fresh statistics from Strategy Analytics show smartwatch shipments surpassed those of traditional Swiss-made timepieces for the first time ever in the last quarter of 2015, with Apple Watch leading the charge.
According to the latest estimates, smartwatch shipments rose to 8.1 million units worldwide in quarter four, growing a massive 316 percent from the same time in 2014. By comparison, Swiss watch shipments peaked at 7.9 million units over the same period.
"Smartwatches are growing rapidly in North America, Western Europe and Asia," said Strategy Analytics Director Cliff Raskind. "Apple Watch captured an impressive 63 percent share of the global smartwatch market in Q4 2015, followed by Samsung with 16 percent. Apple and Samsung together account for a commanding 8 in 10 of all smartwatches shipped worldwide."
Switzerland, long the standard against which all other watch sales are measured, saw its share of the market decline 5 percent year over year. The analytics firm sees Swiss watch sales slowing down as major players like Swatch search for new areas of growth. Neil Mawston, Executive Director at Strategy Analytics, blames the slowdown in part on a rising smartwatch tide.
"The Swiss watch industry has been sticking its head in the sand and hoping smartwatches will go away," Mawston said. "Swiss brands, like TAG Heuer, accounted for a tiny 1 percent of all smartwatches shipped globally during Q4 2015, and they are long way behind Apple, Samsung and other leaders in the high-growth smartwatch category."
The TAG Heuer model Mawston refers to debuted last November as the Connected, a premium Android Wear device priced at $1,500. Interestingly, TAG is using Connected to reroute customers back to its traditional lineup. The firm said buyers can swap out their smartwatch for a mechanical version after two years — and with an additional $1,500 upgrade fee.
Today's estimates are in line with statistics reported by market research firm Jupiter Research last month, which said Apple Watch accounted for more than half of all smartwatches shipped in 2015. Apple does not report official Watch sales numbers.
More recently, a second-generation Apple Watch is said to be in the works and could go into mass production in the second quarter. The company is expected to make Watch-related announcements at an as yet unannounced, but widely rumored, press event in March.