Trade in your old iPhone or iPad and get a 10% cash bonus to offset your new iPhone SE or 9.7" iPad Pro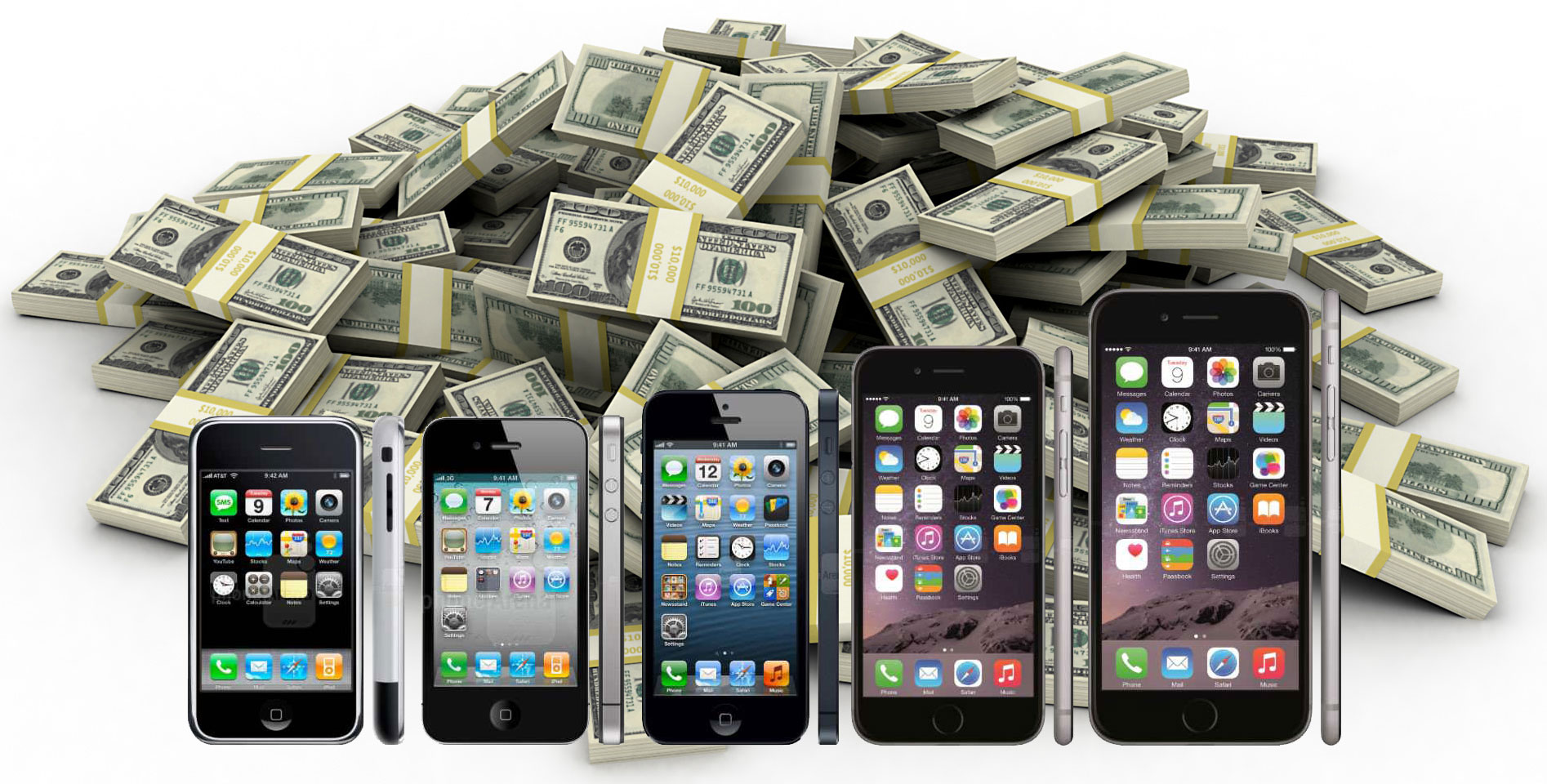 Readers who are purchasing one of Apple's iPhone SE or 9.7" iPad Pros this week can lock in an additional 10% cash bonus on their old iPhone or iPad trade-in from BuyBackWorld, which offers some of the industry's highest payouts on used Apple gear.
10% Cash Bonus on all Apple Products Valued at $50+
BuyBackWorld has been a fixture in our Trade-In Payout Guide for several years and operates its electronics buyback service in very much the same manner as Gazelle, but often paying slightly higher rates. On top of this, BuyBackWorld is now offering AppleInsider readers an additional 10% payout bonus on all Apple product trade-ins valued at $50 or more when you use the links below and apply the promo code APPLEINSIDER10 during the price lock process (where it says "Enter a promotional code"). The same promo code will also work on non-Apple trade-ins as well.
With the 10% cash bonus, BuyBackWorld is currently paying out up to $286 on iPad Air 2 trade-ins, up to $220 on iPad Airs, up to $203 on 4th Gen iPads, up to $133 on 3rd Gen iPads, and up to $99 on iPad 2s. For iPhones with the 10% bonus, it's paying up to $330 on iPhone 6 trade-ins, up to $154 on iPhone 5s, up to$88 on iPhone 5c, up to $93 on iPhone 5, and up to $49 on iPhone 4S.
How It Works
To begin, you first lock in your trade-in price by visiting BuyBackWorld's website, where you will be asked to assess the physical and operational condition of your device. A few days after locking in your price quote, a pre-paid shipping box will show up on your doorstep. You'll then have a 30-day grace period from the time you lock in your trade-in offer to the time you need to pack the device securely in the box and drop it in the mail. Alternately, you can use your own shipping box and simply print and affix a pre-paid shipping label from BuyBackWorld's website during the price lock process.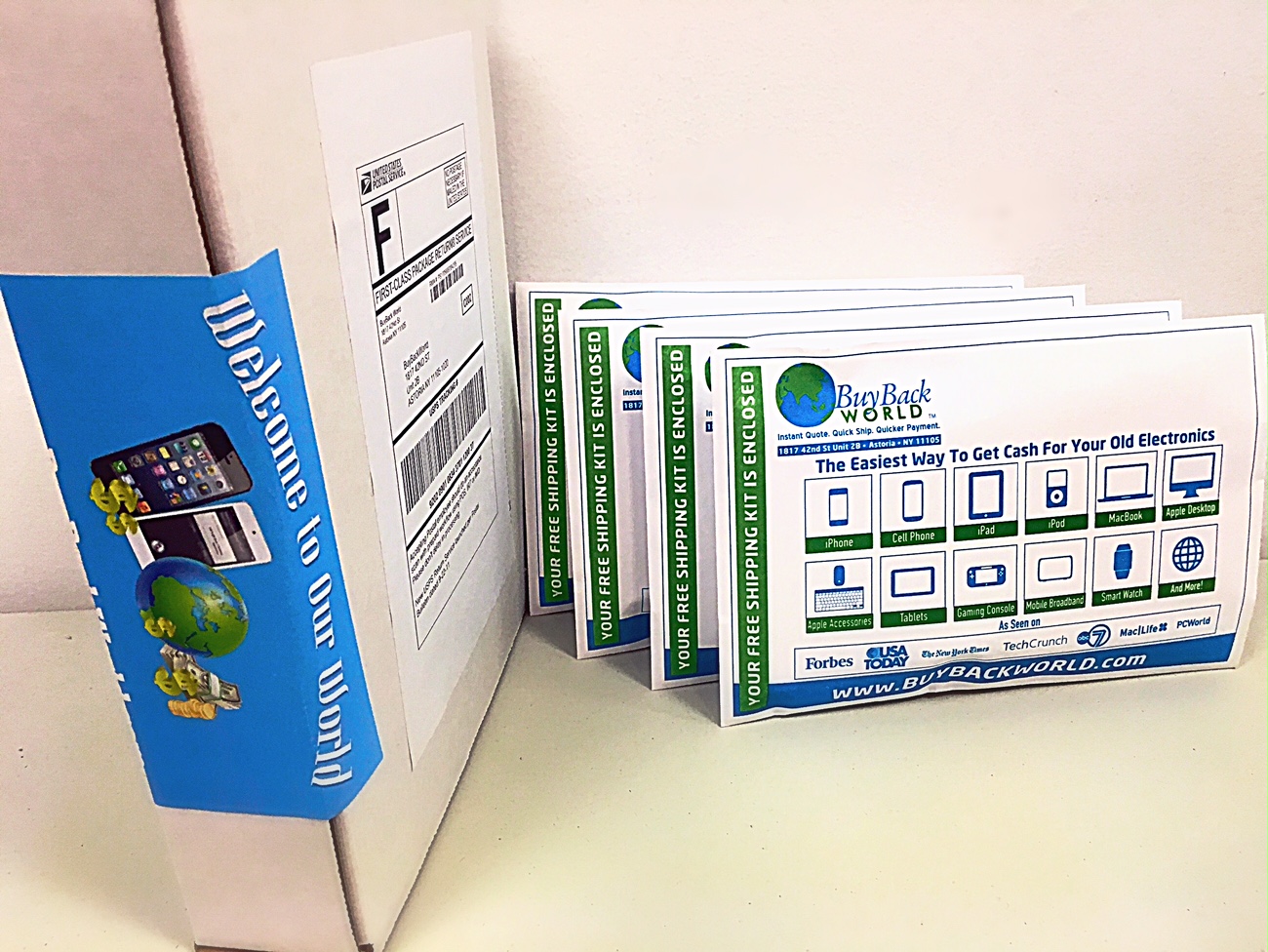 Once BuyBackWorld receives your old device, the company will issue a check within 10 business days. You can instead choose to be paid more quickly by selecting PayPal as your payment method.
Below is a list BuyBackWorld's current payouts for Apple's various iPad and iPhone models before factoring in the 10% bonus:
Current iPad Trade In Payouts
| | | | |
| --- | --- | --- | --- |
| | Excellent | Average | Poor |
| iPad Air 2 | Â | Â | Â |
| iPad Air 2 128GB Wi-Fi 4G AT&T A1567 | $260 | $250 | $80 |
| iPad Air 2 128GB Wi-Fi 4G Sprint A1567 | $260 | $250 | $80 |
| iPad Air 2 128GB Wi-Fi 4G T-Mobile A1567 | $260 | $250 | $80 |
| iPad Air 2 128GB Wi-Fi 4G US Cellular A1567 | $260 | $245 | $80 |
| iPad Air 2 128GB Wi-Fi 4G Verizon A1567 | $260 | $250 | $80 |
| iPad Air 2 128GB Wi-Fi A1566 | $257 | $252 | $80 |
| iPad Air 2 16GB Wi-Fi 4G AT&T A1567 | $220 | $210 | $80 |
| iPad Air 2 16GB Wi-Fi 4G Sprint A1567 | $220 | $210 | $80 |
| iPad Air 2 16GB Wi-Fi 4G T-Mobile A1567 | $220 | $210 | $80 |
| iPad Air 2 16GB Wi-Fi 4G US Cellular A1567 | $220 | $210 | $80 |
| iPad Air 2 16GB Wi-Fi 4G Verizon A1567 | $220 | $210 | $80 |
| iPad Air 2 16GB Wi-Fi A1566 | $215 | $210 | $80 |
| iPad Air 2 64GB Wi-Fi 4G AT&T A1567 | $235 | $225 | $80 |
| iPad Air 2 64GB Wi-Fi 4G Sprint A1567 | $235 | $225 | $80 |
| iPad Air 2 64GB Wi-Fi 4G T-Mobile A1567 | $235 | $225 | $80 |
| iPad Air 2 64GB Wi-Fi 4G US Cellular A1567 | $235 | $225 | $80 |
| iPad Air 2 64GB Wi-Fi 4G Verizon A1567 | $235 | $225 | $80 |
| iPad Air 2 64GB Wi-Fi A1566 | $227 | $222 | $80 |
| iPad Air | Â | Â | Â |
| iPad Air 128GB Wi-Fi 4G AT&T A1475 | $205 | $195 | $52.5 |
| iPad Air 128GB Wi-Fi 4G Sprint A1475 | $195 | $185 | $52.5 |
| iPad Air 128GB Wi-Fi 4G T-Mobile A1475 | $195 | $185 | $52.5 |
| iPad Air 128GB Wi-Fi 4G US Cellular A1475 | $195 | $185 | $52.5 |
| iPad Air 128GB Wi-Fi 4G Verizon A1475 | $195 | $185 | $52.5 |
| iPad Air 128GB Wi-Fi A1474 | $200 | $190 | $65 |
| iPad Air 64GB Wi-Fi 4G AT&T A1475 | $195 | $185 | $51 |
| iPad Air 64GB Wi-Fi 4G Sprint A1475 | $185 | $175 | $51 |
| iPad Air 64GB Wi-Fi 4G T-Mobile A1475 | $185 | $175 | $51 |
| iPad Air 64GB Wi-Fi 4G US Cellular A1475 | $185 | $175 | $51 |
| iPad Air 64GB Wi-Fi 4G Verizon A1475 | $185 | $175 | $51 |
| iPad Air 64GB Wi-Fi A1474 | $190 | $180 | $50 |
| iPad Air 32GB Wi-Fi 4G AT&T A1475 | $185 | $175 | $51 |
| iPad Air 32GB Wi-Fi 4G Sprint A1475 | $175 | $165 | $51 |
| iPad Air 32GB Wi-Fi 4G T-Mobile A1475 | $175 | $165 | $51 |
| iPad Air 32GB Wi-Fi 4G US Cellular A1475 | $175 | $165 | $51 |
| iPad Air 32GB Wi-Fi 4G Verizon A1475 | $175 | $165 | $51 |
| iPad Air 32GB Wi-Fi A1474 | $170 | $161 | $50 |
| iPad Air 16GB Wi-Fi 4G AT&T A1475 | $172 | $160 | $51 |
| iPad Air 16GB Wi-Fi 4G Sprint A1475 | $162 | $155 | $51 |
| iPad Air 16GB Wi-Fi 4G T-Mobile A1475 | $162 | $155 | $51 |
| iPad Air 16GB Wi-Fi 4G US Cellular A1475 | $162 | $155 | $51 |
| iPad Air 16GB Wi-Fi 4G Verizon A1475 | $162 | $155 | $51 |
| iPad Air 16GB Wi-Fi A1474 | $160 | $150 | $50 |
| iPad 4th Gen | Â | Â | Â |
| iPad 4th Gen 128GB Wi-Fi 4G AT&T Retina Display A1459 | $185 | $177 | $37 |
| iPad 4th Gen 128GB Wi-Fi 4G Sprint Retina Display A1460 | $177 | $172 | $37 |
| iPad 4th Gen 128GB Wi-Fi 4G Verizon Retina Display A1460 | $177 | $172 | $37 |
| iPad 4th Gen 128GB Wi-Fi Retina Display A1458 | $175 | $167 | $37 |
| iPad 4th Gen 64GB Wi-Fi 4G AT&T Retina Display A1459 | $162 | $157 | $37 |
| iPad 4th Gen 64GB Wi-Fi 4G Sprint Retina Display A1460 | $157 | $152 | $37 |
| iPad 4th Gen 64GB Wi-Fi 4G Verizon Retina Display A1460 | $157 | $152 | $37 |
| iPad 4th Gen 64GB Wi-Fi Retina Display A1458 | $155 | $147 | $37 |
| iPad 4th Gen 32GB Wi-Fi 4G AT&T Retina Display A1459 | $147 | $142 | $37 |
| iPad 4th Gen 32GB Wi-Fi 4G Sprint Retina Display A1460 | $142 | $137 | $37 |
| iPad 4th Gen 32GB Wi-Fi 4G Verizon Retina Display A1460 | $142 | $137 | $37 |
| iPad 4th Gen 32GB Wi-Fi Retina Display A1458 | $140 | $132 | $35 |
| iPad 4th Gen 16GB Wi-Fi 4G AT&T Retina Display A1459 | $132 | $125 | $30 |
| iPad 4th Gen 16GB Wi-Fi 4G Sprint Retina Display A1460 | $132 | $127 | $30 |
| iPad 4th Gen 16GB Wi-Fi 4G Verizon Retina Display A1460 | $132 | $127 | $30 |
| iPad 4th Gen 16GB Wi-Fi Retina Display A1458 | $130 | $122 | $30 |
| iPad 3 | Â | Â | Â |
| iPad 3 64GB Wi-Fi 4G AT&T A1430 | $121 | $116 | $22 |
| iPad 3 64GB Wi-Fi 4G Verizon A1403 | $111 | $106 | $22 |
| iPad 3 64GB Wi-Fi A1416 | $111 | $106 | $22 |
| iPad 3 32GB Wi-Fi 4G AT&T A1430 | $111 | $106 | $22 |
| iPad 3 32GB Wi-Fi 4G Verizon A1403 | $106 | $101 | $22 |
| iPad 3 32GB Wi-Fi A1416 | $105 | $101 | $22 |
| iPad 3 16GB Wi-Fi 4G AT&T A1430 | $101 | $96 | $22 |
| iPad 3 16GB Wi-Fi 4G Verizon A1403 | $96 | $91 | $22 |
| iPad 3 16GB Wi-Fi A1416 | $96 | $91 | $22 |
| iPad 2 | Â | Â | Â |
| iPad 2 64GB Wi-Fi 3G AT&T A1396 | $92 | $87 | $16 |
| iPad 2 64GB Wi-Fi 3G Verizon A1397 | $90 | $85 | $16 |
| iPad 2 64GB Wi-Fi A1395 | $87 | $82 | $16 |
| iPad 2 32GB Wi-Fi 3G AT&T A1396 | $82 | $77 | $16 |
| iPad 2 32GB Wi-Fi 3G Verizon A1397 | $80 | $75 | $16 |
| iPad 2 32GB Wi-Fi A1395 | $77 | $72 | $16 |
| iPad 2 16GB Wi-Fi 3G AT&T A1396 | $72 | $67 | $16 |
| iPad 2 16GB Wi-Fi 3G Verizon A1397 | $70 | $65 | $16 |
| iPad 2 16GB Wi-Fi A1395 | $67 | $62 | $16 |
| iPad | Â | Â | Â |
| iPad 64GB Wi-Fi 3G A1337 | $30 | $26 | $2 |
| iPad 64GB Wi-Fi A1219 | $30 | $26 | $2 |
| iPad 32GB Wi-Fi 3G A1337 | $27 | $22 | $2 |
| iPad 32GB Wi-Fi A1219 | $27 | $22 | $2 |
| iPad 16GB Wi-Fi 3G A1337 | $26 | $21 | $2 |
| iPad 16GB Wi-Fi A1219 | $26 | $21 | $2 |
| iPad mini 4 | Â | Â | Â |
| iPad Mini 4 128GB 4G LTE Unlocked WiFi A1550 | $330 | $310 | $50 |
| iPad Mini 4 128GB WiFi A1538 | $290 | $270 | $50 |
| iPad Mini 4 16GB 4G LTE Unlocked WiFi A1550 | $240 | $220 | $50 |
| iPad Mini 4 16GB WiFi A1538 | $220 | $200 | $50 |
| iPad Mini 4 64GB 4G LTE Unlocked WiFi A1550 | $290 | $270 | $50 |
| iPad Mini 4 64GB WiFi A1538 | $250 | $230 | $50 |
| iPad mini 3 | Â | Â | Â |
| iPad Mini 3 128GB Wi-Fi 4G AT&T A1600 | $180 | $172 | $32 |
| iPad Mini 3 128GB Wi-Fi 4G Sprint A1600 | $180 | $172 | $32 |
| iPad Mini 3 128GB Wi-Fi 4G T-Mobile A1600 | $180 | $172 | $32 |
| iPad Mini 3 128GB Wi-Fi 4G US Cellular A1600 | $180 | $172 | $32 |
| iPad Mini 3 128GB Wi-Fi 4G Verizon A1600 | $180 | $172 | $32 |
| iPad Mini 3 128GB Wi-Fi A1599 | $170 | $162 | $30 |
| iPad Mini 3 64GB Wi-Fi 4G AT&T A1600 | $165 | $155 | $32 |
| iPad Mini 3 64GB Wi-Fi 4G Sprint A1600 | $165 | $155 | $32 |
| iPad Mini 3 64GB Wi-Fi 4G T-Mobile A1600 | $165 | $155 | $32 |
| iPad Mini 3 64GB Wi-Fi 4G US Cellular A1600 | $165 | $155 | $32 |
| iPad Mini 3 64GB Wi-Fi 4G Verizon A1600 | $165 | $155 | $32 |
| iPad Mini 3 64GB Wi-Fi A1599 | $152 | $147 | $30 |
| iPad Mini 3 16GB Wi-Fi 4G AT&T A1600 | $150 | $142 | $32 |
| iPad Mini 3 16GB Wi-Fi 4G Sprint A1600 | $150 | $142 | $32 |
| iPad Mini 3 16GB Wi-Fi 4G T-Mobile A1600 | $150 | $142 | $32 |
| iPad Mini 3 16GB Wi-Fi 4G US Cellular A1600 | $150 | $142 | $32 |
| iPad Mini 3 16GB Wi-Fi 4G Verizon A1600 | $150 | $142 | $32 |
| iPad Mini 3 16GB Wi-Fi A1599 | $137 | $132 | $30 |
| iPad mini 2 | Â | Â | Â |
| iPad Mini 2nd Gen 128GB Wi-Fi 4G AT&T Retina Display A1490 | $165 | $155 | $22.5 |
| iPad Mini 2nd Gen 128GB Wi-Fi 4G Sprint Retina Display A1490 | $157 | $152 | $22.5 |
| iPad Mini 2nd Gen 128GB Wi-Fi 4G T-Mobile Retina Display A1490 | $157 | $152 | $22.5 |
| iPad Mini 2nd Gen 128GB Wi-Fi 4G US Cellular Retina Display A1490 | $157 | $152 | $22.5 |
| iPad Mini 2nd Gen 128GB Wi-Fi 4G Verizon Retina Display A1490 | $157 | $152 | $22.5 |
| iPad Mini 2nd Gen 128GB Wi-Fi Retina Display A1489 | $155 | $145 | $21.5 |
| iPad Mini 2nd Gen 64GB Wi-Fi 4G AT&T Retina Display A1490 | $145 | $135 | $20 |
| iPad Mini 2nd Gen 64GB Wi-Fi 4G Sprint Retina Display A1490 | $137 | $132 | $22.5 |
| iPad Mini 2nd Gen 64GB Wi-Fi 4G T-Mobile Retina Display A1490 | $137 | $132 | $22.5 |
| iPad Mini 2nd Gen 64GB Wi-Fi 4G US Cellular Retina Display A1490 | $137 | $132 | $22.5 |
| iPad Mini 2nd Gen 64GB Wi-Fi 4G Verizon Retina Display A1490 | $137 | $132 | $22.5 |
| iPad Mini 2nd Gen 64GB Wi-Fi Retina Display A1489 | $135 | $125 | $20 |
| iPad Mini 2nd Gen 32GB Wi-Fi 4G AT&T Retina Display A1490 | $130 | $120 | $20 |
| iPad Mini 2nd Gen 32GB Wi-Fi 4G Sprint Retina Display A1490 | $122 | $117 | $22.5 |
| iPad Mini 2nd Gen 32GB Wi-Fi 4G T-Mobile Retina Display A1490 | $122 | $117 | $22.5 |
| iPad Mini 2nd Gen 32GB Wi-Fi 4G US Cellular Retina Display A1490 | $122 | $117 | $22.5 |
| iPad Mini 2nd Gen 32GB Wi-Fi 4G Verizon Retina Display A1490 | $122 | $117 | $22.5 |
| iPad Mini 2nd Gen 32GB Wi-Fi Retina Display A1489 | $120 | $110 | $20 |
| iPad Mini 2nd Gen 16GB Wi-Fi 4G AT&T Retina Display A1490 | $105 | $95 | $20 |
| iPad Mini 2nd Gen 16GB Wi-Fi 4G Sprint Retina Display A1490 | $100 | $92 | $22.5 |
| iPad Mini 2nd Gen 16GB Wi-Fi 4G T-Mobile Retina Display A1490 | $100 | $92 | $22.5 |
| iPad Mini 2nd Gen 16GB Wi-Fi 4G US Cellular Retina Display A1490 | $100 | $92 | $22.5 |
| iPad Mini 2nd Gen 16GB Wi-Fi 4G Verizon Retina Display A1490 | $100 | $92 | $22.5 |
| iPad Mini 2nd Gen 16GB Wi-Fi Retina Display A1489 | $100 | $90 | $20 |
| iPad mini | Â | Â | Â |
| iPad Mini 64GB Wi-Fi 4G AT&T A1454 | $92 | $87 | $14 |
| iPad Mini 64GB Wi-Fi 4G Sprint A1455 | $87 | $82 | $12.5 |
| iPad Mini 64GB Wi-Fi 4G Verizon A1455 | $87 | $82 | $12.5 |
| iPad Mini 64GB Wi-Fi A1432 | $87 | $82 | $12.5 |
| iPad Mini 32GB Wi-Fi 4G AT&T A1454 | $82 | $77 | $14 |
| iPad Mini 32GB Wi-Fi 4G Sprint A1455 | $77 | $72 | $12.5 |
| iPad Mini 32GB Wi-Fi 4G Verizon A1455 | $77 | $72 | $12.5 |
| iPad Mini 32GB Wi-Fi A1432 | $77 | $72 | $12.5 |
| iPad Mini 16GB Wi-Fi 4G AT&T A1454 | $72 | $67 | $14 |
| iPad Mini 16GB Wi-Fi 4G Sprint A1455 | $67 | $62 | $12.5 |
| iPad Mini 16GB Wi-Fi 4G Verizon A1455 | $67 | $62 | $12.5 |
| iPad Mini 16GB Wi-Fi A1432 | $67 | $62 | $12.5 |
Current iPhone Trade In Payouts