Apple Pencil replacement tips now for sale in packs of four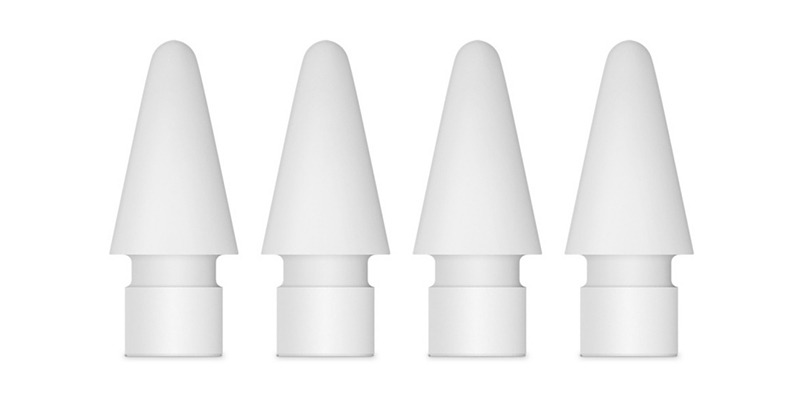 Overshadowed by Monday's iPhone SE and iPad Pro product announcements, Apple quietly started taking orders for official Apple Pencil replacement tips, selling the product in packs of four for $19.
The new Apple Pencil tip sets are made by Apple for use with iPad Pro, which now comes in 9.7- and 12.9-inch flavors. The tip replacements went up for sale on the same day that Apple announced an all-new 9.7-inch iPad Pro featuring much of the same features as its larger sibling.
As avid artists know, Apple Pencil's nib, while sturdy, is not designed for a lifetime of use. The synthetic tips are a bit malleable so as to provide friction for a natural feel, but this comes at the cost of durability. When it was released last year, Apple Pencil came with one spare tip with no alternative than to visit Apple support for more.
It should be noted that the small rubberized nibs are specially made for Apple Pencil and contain a small metallic component for interacting with iPad's display. The part is threaded for easy replacement.
Apple is selling the four-pack for $19. According to the company's online storefront, replacement tips are available now, with free shipments arriving in about two business days and expedited orders going out in one day. Brick-and-mortar Apple Stores should receive stock soon.