Web link bug in iOS 9.3 causes apps to crash, freeze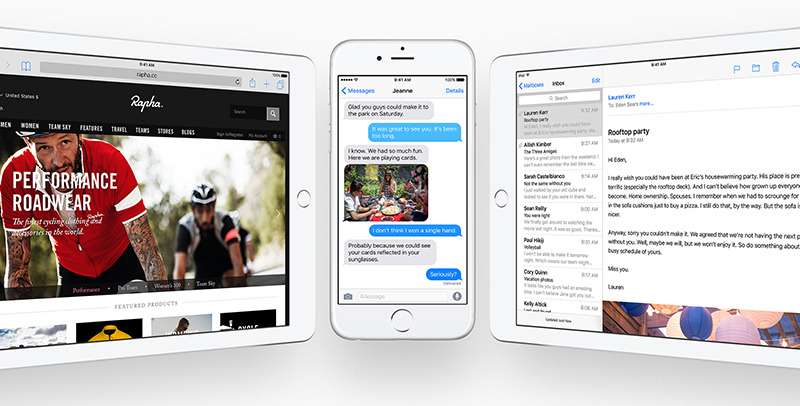 In what appears to be yet another bug in Apple's latest iOS point release, users running iOS 9.3 are reporting system stability issues when attempting to open hyperlinks in Safari, Mail, and Messages, as well as third party Web browsers like Google Chrome.
It is not clear what iOS mechanic is promoting the software breakdown, though problems seem to have cropped up on Saturday as multiple users took to Apple's Support Communities forums for help. AppleInsider on Sunday received a number of similar reports from device owners running both iOS 9.3 and, to a lesser extent, iOS 9.2.
As described by those affected, tapping on Web links in Mail, Messages, Safari and other Apple titles causes those app to freeze or crash. The issue appears to be app agnostic, as a both first and third party software exhibits crash symptoms, suggesting the issue lies in iOS itself.
While newer hardware like iPhone 6, 6s and current generation iPad models appear most impacted, scattered reports claim older devices are experiencing the same hangups. An exact distribution of affected devices and iOS versions is not known, though Apple's support forums now contain multiple threads on the topic, one with more than 7,000 views.
A permanent fix has not yet been discovered, though some have found limited success in disabling JavaScript (accessible in Settings > Safari > Advanced). Others say performing a long press operation on a link in Chrome bypasses the bug, but the solution is hit-or-miss.
One forum member said an Apple Support representative this weekend confirmed the company is aware of the issue and has engineers working on a fix, which should be released soon. Apple has not made an official statement on the matter.
The link crash bug comes less than a week after complaints surfaced regarding an iOS 9.3 update issue that prohibited older iPhones and iPads from completing the activation process, rendering those devices unusable. Apple temporarily pulled the software before issuing a patched version on Thursday.