Apple iPhone SE teardown reveals mashup of iPhone 5 & 6 series chips, few new parts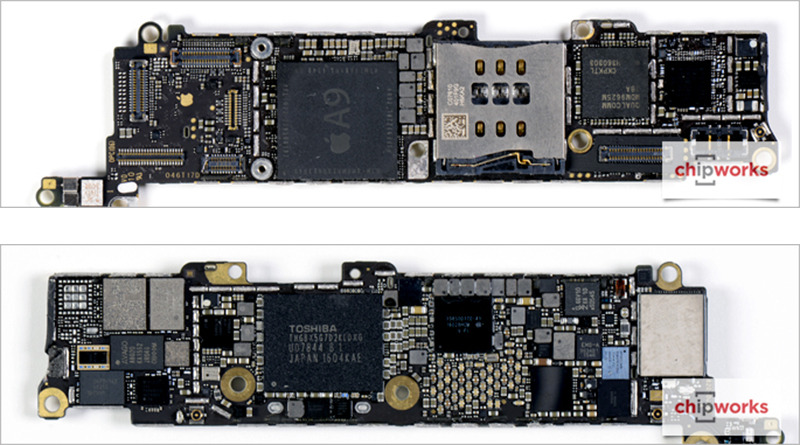 The first teardown of Apple's iPhone SE was posted to the Web on Wednesday, and as expected the handset's logic board is an amalgamation of parts mostly borrowed from iPhone 5s and iPhone 6/6s, with a few new chips thrown in to keep the platform fresh.
In its report, silicon experts Chipworks said the new 4-inch iPhone might appear identical to the iPhone 5s it replaces, but a bevy of new chips, not the least of which being an iPhone 6s-class A9 processor, makes it a unique addition Apple's lineup. Indeed, the PCB looks like a parts bin dive
As for the A9 SoC, the firm notes its Verizon unit came with a chip bearing part number APL1022, meaning it came from Apple partner Taiwan Semiconductor Manufacturing Company. Additionally, a 1604 date code suggests the chip was produced only nine weeks ago. Apple is using system memory from SK Hynix, which appears to be the same 2 gigabyte LPDDR4 mobile DRAM from iPhone 6s.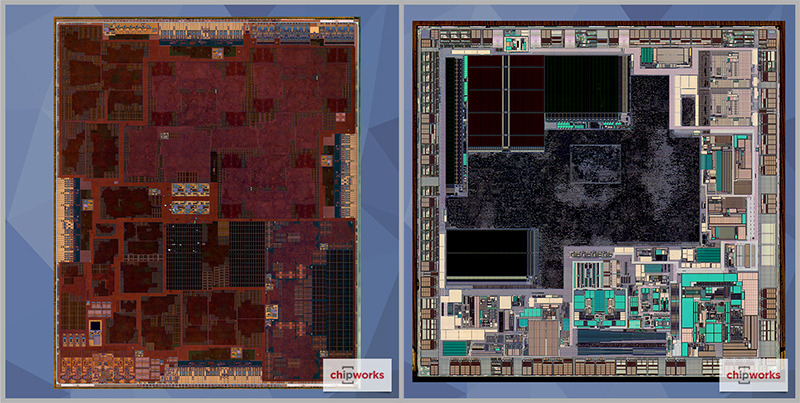 Apple tapped NXP to bring NFC touchless payments to its low-cost iPhone. Like the iPhone 6s, iPhone SE boasts an NXP 66V10 module that incorporates the Secure Element 008 and an ear-field communications controller labeled NXP PN549. Chipworks said the SE's InvenSense 6-axis inertial sensor also made its way from iPhone 6s.
Dating back to 2014's iPhone 6 is a Qualcomm MDM9625M modem and WTR1625L RF transceiver.
Along with parts bin components, iPhone SE packs in new hardware including a Skyworks SKY77611 power amplifier module, a Texas Instruments 338S00170 power management IC, Toshiba NAND flash, an EPCOS D5255 antenna switch module and AAC Technologies' 0DALM1 microphone, the report said. A separate as-yet-unidentified chip could be a new power management IC designed by Apple in cooperation with Dialog Semiconductor.
Apple took the wraps off its new entry-level handset at a special event earlier this month. The iPhone SE is thought to address burgeoning markets, Android switchers and users who prefer smaller form factor devices. The company has not released official first weekend sales numbers, though reports indicate preorders surpassed 3.4 million units in China alone.