Apple Campus 2 reception building, food stations, more shown off in new renderings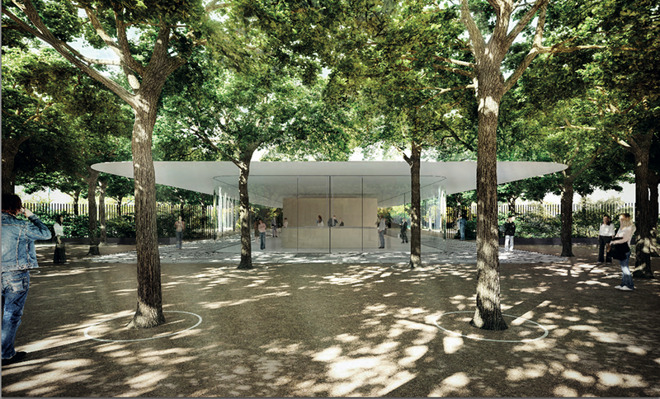 AppleInsider may earn an affiliate commission on purchases made through links on our site.
A set of never before seen architectural renderings of Apple's massive Campus 2 project made their way to the Web on Thursday, showing off ancillary buildings like a reception center, food shacks and more.
Apple is scheduled to take part in a routine hearing with the Cupertino City Council tonight regarding an architectural review of support structures to be constructed at Campus 2 over the coming months, reports Silicon Valley Business Journal. Up for discussion are two reception buildings, "outdoor food stations" and a maintenance shed, renderings of which were provided in a staff report obtained by the publication.
According to Apple's brief, the reception buildings, like the one seen above, will be located at "the main pedestrian entrances to the Apple Campus II site" and will serve to "promote the face of the entire Campus." Like the main "spaceship" office building, these reception areas will adhere to a minimalist design language, which means fixtures, structural elements and other architectural details will be hidden or concealed from view.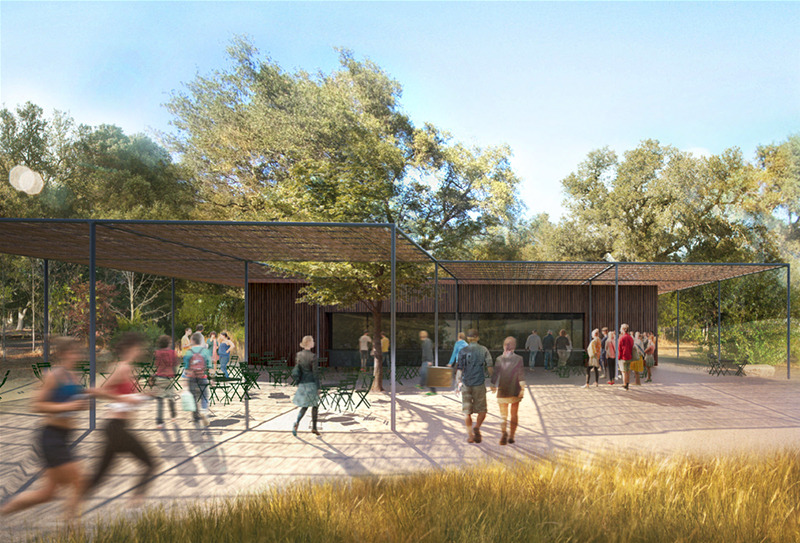 There will be at least two food service buildings located in the main ring structure's courtyard. These shops do not feature indoor seating and will serve food to customers "along the front facade," a setup akin to cafeteria-style stands. The wood and steel shacks appear to have an open-air outdoor seating area that sits below a lightweight canopy.

Finally, a 5,776-square-foot maintenance "shed" will be used to store landscaping equipment and other tools needed to manage the sprawling campus grounds.
Construction of Campus 2 began in 2011, and the most recent estimates predict a completion date sometime in late 2016. Apple CEO Tim Cook said he expects the first employees to move in next year.
AppleInsider took an exclusive look at Campus 2 progress in March, finding sections of the main ring structure already completed.