Apple runs secret car lab in Berlin with 15-20 employees, report says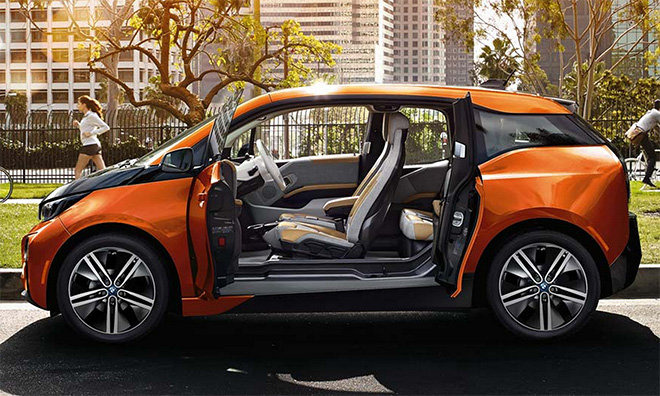 Adding to rampant rumor and speculation surrounding Apple's "Project Titan" automotive initiative, a new report claims the company is operating a secret car lab out of Germany's capital city tasked with imagining, and realizing, vehicles of the future.
Citing sources familiar with the matter, Frankfurter Allgemeine Zeitung, better known as F.A.Z., reports Apple's shadowy Berlin facility is staffed by about 15 to 20 "top-class" employees from the German automotive industry.
While the report failed to mention names, the small team is comprised of young professionals with diverse backgrounds in engineering, software, hardware and sales. Held back by managers at traditional car companies, these "progressive thinkers" reportedly operate the lab as an incubator for ideas on future vehicles, studying potential manufacturing partnerships, governmental issues and sales concerns relevant to Germany, among other topics.
The publication echoes previous rumors claiming Apple's first car will be electric, but adds initial versions will lack self-driving capabilities, as such computer-assisted technology is still in development. Since Apple does not have a dealership network in place, the company is said to be looking into a vehicle-sharing model similar to BMW's DriveNow electric car service, which was recently suspended in San Francisco due to parking permit regulations.
Finally, the report claims Apple will contract with Magna Steyr's Austrian arm for final manufacturing. Identical claims were floated when "Apple Car" rumors first gained traction in early 2015.
When reached for comment, an Apple representative offered the usual boilerplate response, saying "Apple does not comment on rumor or speculation."
In an exclusive report detailing Apple's automotive project last year, AppleInsider revealed "Titan" was operating out of a top secret facility close to the company's campus in Cupertino, Calif. Subsequent reports estimate Apple's stateside team now consists of well over 1,000 employees, including a number of high-profile industry hires. However, AppleInsider sources in February said executives were disappointed with the group's slow progress, prompting a temporary hiring freeze.