Apple's 'Project Titan' car faces manufacturing roadblocks, could necessitate partnership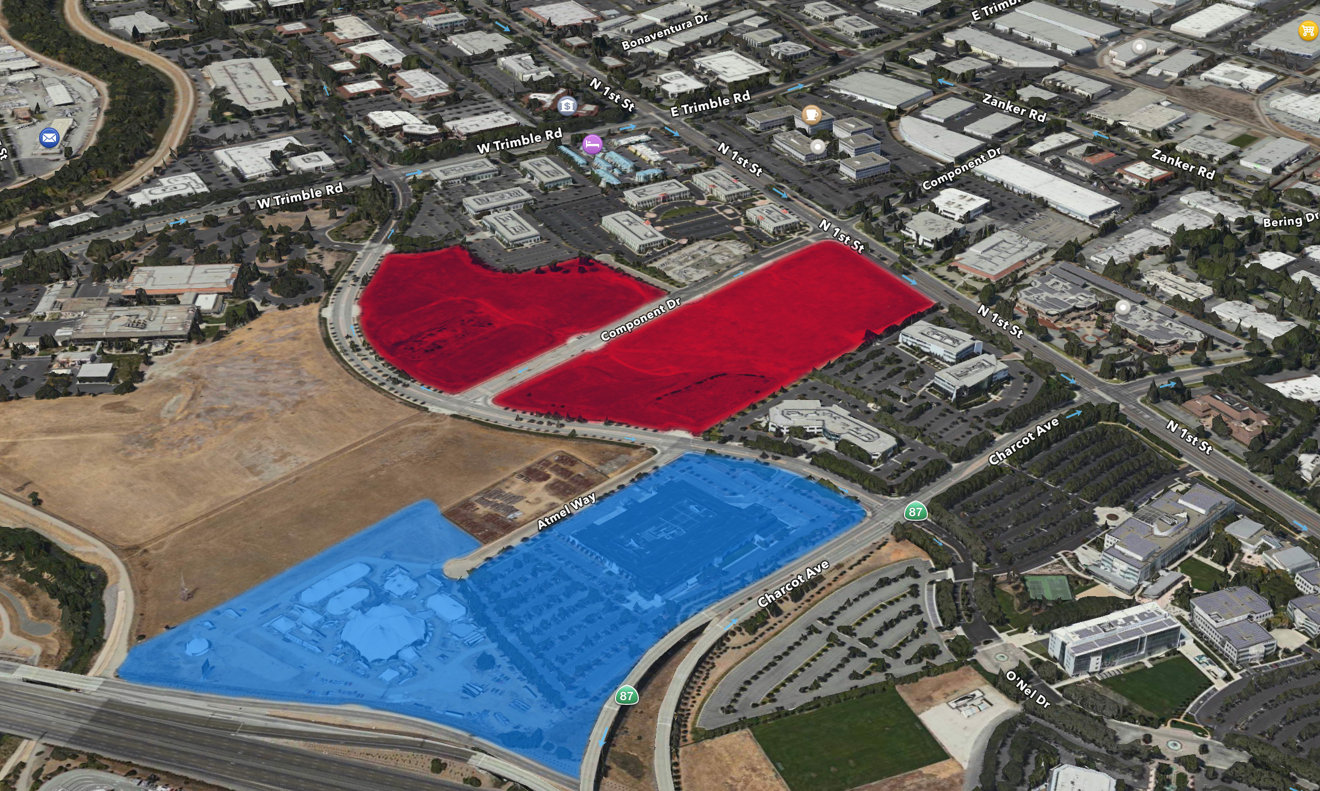 With an internal goal of 2020 to begin building its own car, Apple faces a number of roadblocks in automotive manufacturing, which could lead it to partnering with another company in its vehicular venture, a source has indicated to AppleInsider.
A person with knowledge of Apple's secretive "Project Titan" revealed to AppleInsider this week that the company is currently facing problems as it plans out a manufacturing site for the anticipated "Apple Car." They said the company's timeframe, in which it would like to begin manufacturing within five years, may result in Apple seeking out a partnership with another, already-established player in the automotive space.
Specifically, it was said that Apple is apparently eyeing new property it purchased in San Jose last month as a potential site for "Project Titan" development, and perhaps even eventual assembly. The company paid $138 million for a 43-acre building plot currently featuring nearly 2 million square feet of office space.
It was also suggested that the design and technology behind "Project Titan" remain very much in flux, with Apple reportedly still considering using BMW's i3 as the basis for its project. Apple and BMW have held talks about a potential partnership, though it's been said that the two parties are not close to an agreement.
Apple is said to have been particularly impressed that BMW "abandoned traditional approaches to car making" in developing the i3. Apple's top brass apparently indicated they are interested in taking a similar, fresh approach to the automobile with their own initiative.
The new San Jose property owned by Apple certainly has the space for an automotive research facility, though the company's intent with the site has not yet been publicly revealed. Records with the City of San Jose show that industrial park planned development permits for the land are inactive, suggesting Apple has not yet pulled any such permits.
Rumors have persisted throughout 2015 suggesting that an "Apple Car" is the Cupertino company's next major new product category. It's been speculated that Apple is looking to develop a self-driving automobile to compete with other projects currently in the works from traditional automakers, as well as Tesla, Google, and even Uber.
AppleInsider exclusively reported earlier this week that Apple has been poaching Tesla workers to push its "Project Titan" forward. The hiring has apparently been so extensive that it has negatively affected Tesla's own internal product development.
For now, well before manufacturing could begin, Apple is said to be working on its project largely at a secretive facility in Sunnyvale, Calif., known by the code-name "SG5." AppleInsider uncovered evidence earlier this year suggesting that a shell company known as SixtyEight Research may be a cover for Apple to help conceal its true operations at the Sunnyvale garage.