Piper Jaffray: Apple saw massive 60% gross margin on services in 2015, to grow in 2017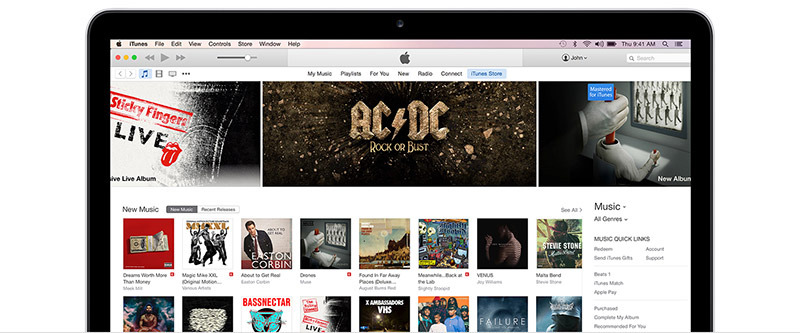 Pulling data from Apple's December 2015 earnings report, investment bank Piper Jaffray estimates gross margins on the company's rarely discussed services business could be above 60 percent. And that figure is expected to grow.
In his latest report to investors, obtained by AppleInsider on Tuesday, analyst Gene Munster focuses on Apple services, which includes iTunes, the various App Stores, Apple Music, Apple Pay, Apple Care and miscellaneous licensing revenue. Analysts usually gloss over services, instead concentrating on Apple's huge hardware numbers, but the segment will become increasingly important as the company leverages its huge installed user base, Munster said.
When Apple released earnings for the first fiscal quarter of 2016 it reported a services value, including unrecognized revenue, of $8.9 billion, up 24 percent year-over-year. That compares to total reported revenue growth of 2 percent.
At the time, CFO Luca Maestri said gross margins on the purchase value of services were in line with overall company gross margins, which for the December quarter stood at 40.1 percent. Applied to service revenue across fiscal 2015, this implies gross margins on service revenue at 59.2 percent, Munster notes.
Breaking the segment down by service offered, the analyst estimates gross margins for Apple's cut of App Store revenue is between 90 percent and 95 percent, while Apple Care is at 70 percent. As for iTunes, Munster believes margins are between 30 percent to 40 percent, far above the break-even point some have assumed.
In addition, Munster estimates Apple Music will generate $1.7 billion in revenue on 13 million subscribers over the course of 2016, a figure expected to increase to $2.6 billion on 20 million subscribers next year.
A contributing factor to Apple's high services margins might be a relatively low operating budget, potentially "a few hundred million" dollars annually for R&D, support, advertising and other related expenses, the analyst said. The low overhead yields estimated operating margins in the high-40 percent range, a number that should creep into the low-50 percent range in 2017.
Looking ahead, Munster sees services accounting for 10 percent of Apple's total revenue for calendar years 2016 and 2017, a modest jump from 9 percent in 2015. The investment bank is increasing services revenue estimates by 1 percent for 2016 and 4 percent for 2017, shifting expected year-over-year growth to 14 percent and 12 percent, respectively.